Playwright Interview: Alexis Clements
Written by Ashleigh Gardner
June 28, 2017
Welcome back to Performer Stuff's new series that celebrates our playwrights! We feature an interview with a playwright who features their work on PerformerStuff.com, asking them questions about their inspirations, their process, and the craft of playwriting. Our series continues with playwright Alexis Clements. (Find her monologues here!)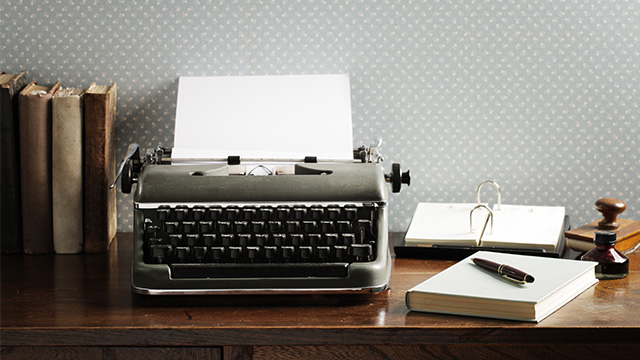 1. What or who (or both) inspired you to become a playwright?
My love of writing and dreaming up new worlds definitely started at bedtime, as a young child. I was very lucky to have a mother who was a talented reader and bedtime story teller. And the worlds she painted into the dark spaces of bedtime and sleep were the most exciting thing I knew. Anything was possible. Wanting to occupy, recreate, turn, and twist those worlds is definitely a big part of what led me to become a writer, which I started doing pretty much as soon as I learned how to write.
2. What themes, images, or relationships appear most frequently in your work and why?
This isn't a question I've given much thought to, but the first answer that occurs to me is the coming together of strangers, or groups and pairings of unrelated people. I moved around and changed schools a fair amount and so it makes sense that the potential and realities of new connections remain interesting to me. There are so many assumptions, misunderstandings, possibilities, and big questions that come up when we meet new people, or see people only as what we think they are. All of that is rich terrain for conflict and change, two of the most important ingredients in a good story.
3. Tell us about the play that you are proudest of having written.
My play Conversation marked a big shift for me. It was a combination of some big questions I was thinking about at the level of society, as well as some much more personal questions. And I decided to explore those questions by playing with the theatrical form a bit, which was both fun and challenging. It also evolved in performance more than any other play I've written. The script published in the Out of Time & Place anthology is different from the performance script I landed on after the first full production of the show, and it was exciting to have a chance to be more responsive to the particular challenges that script presents for performers.
Plus, there's the Norwegian translation and adaptation of Conversation, created by the theater Imploding Fictions. One of the artistic directors of the theater, Øystein Ulsberg Brager, read the play in the anthology and got in touch about adapting it for Norwegian audiences. One of the best moments has to be when I got to watch a rehearsal of the full play via Skype, entirely in Norwegian (a language I don't speak at all), but there was still quite a bit that came through. That was a lot of fun.
4. If you could have written one play in the history of theatre, which would it be?
Rather than writing one particular play, I think it would have been interesting to be a playwright at different points in history. And for me I would love to drop into times when oral traditions were still dominant in most cultures, such as times when the stories behind the Odyssey or The Canterbury Tales were being shaped and passed along. That oral tradition was and still is, in the places and communities where oral traditions keep going, a theatrical form, relying on and constantly responding to the live audience. It's also much less formal and more open-ended than most theater, which is really appealing to me.
It was why I was so excited to share my most recent play, Unknown, not in a theater, but in a community space here in Brooklyn, where I asked members of the community to read the work aloud, not in a theater where the readers are separated from the audience, but in an informal and much more intimate setting. It made for a really personal experience that has stuck with me ever since. But of course I would like that form, given the entry point into theater that I talked about in my first answer!
Read more about the playwright below:
Alexis Clements is a writer based in Brooklyn, NY, where she co-founded a queer writing group and publisher, Private Commission. An alumna of the Women's Project Playwrights Lab, she has been awarded a Dramatists Guild of America fellowship, two Puffin Foundation Artist Grants, a Ludwig Vogelstein Foundation grant, the Source Theatre's Washington Theatre Festival Literary Prize, and she has been a resident at the Millay Colony. She is also founder of the multi-disciplinary arts project New Acquisition, which produced projects from 2007-2010.
Hungry for more theatre history? Check out our other stories below!
---
Ashleigh Gardner received her AA in Theatre/Drama/Dramatic Arts from Valencia College and her Bachelors Degree in English Literature and Masters Degree in Literary, Cultural, and Textual Studies from the University of Central Florida. She is a playwright, an actor, and PerformerStuff.com's Editor.