Playwright Interview: Crystal Skillman
Written by Ashleigh Gardner
May 30, 2017
Welcome back to Performer Stuff's new series that celebrates our playwrights! We feature an interview with a playwright who features their work on PerformerStuff.com, asking them questions about their inspirations, their process, and the craft of playwrighting. Our series continues with playwright Crystal Skillman. Her play, The Test, will be running in NYC as part of the night Great Again in the WIT festival at the new A.R.T. NY theaters on W. 53rd Street during the month of June. (Find her monologues here!)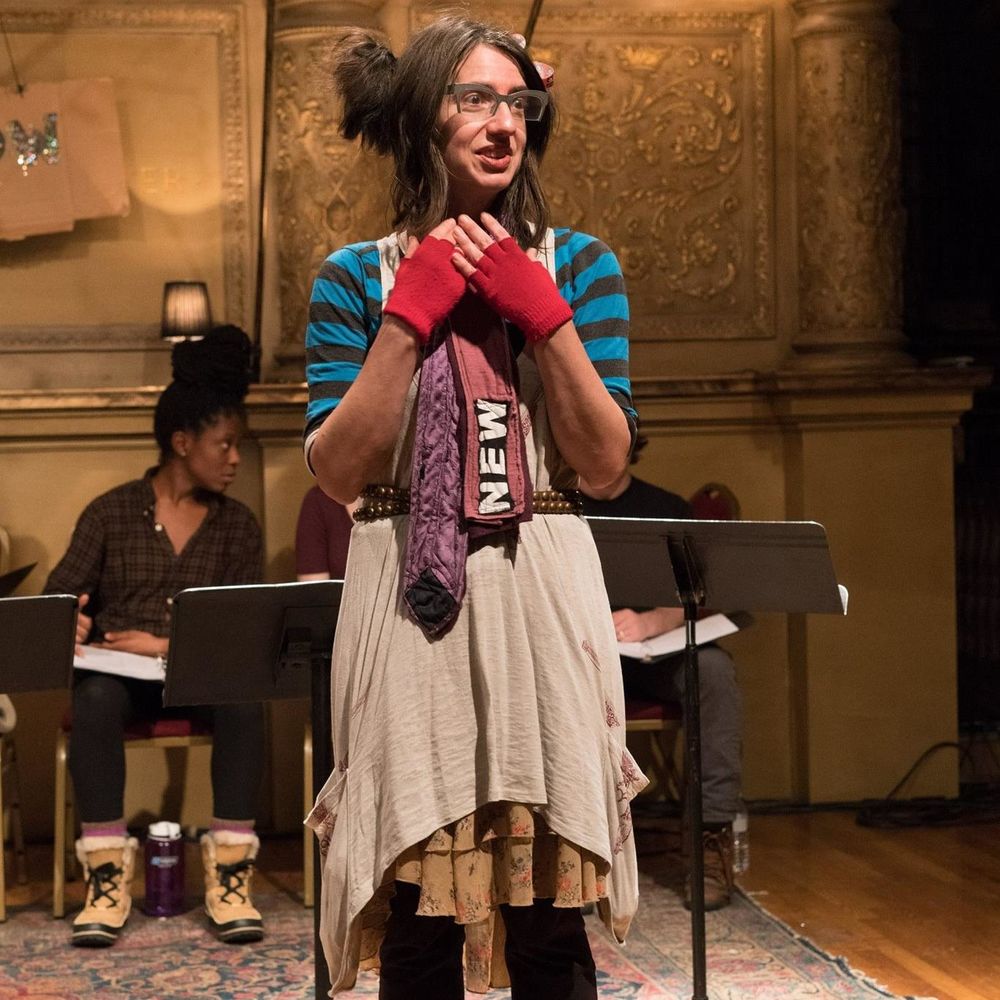 1. What or who (or both) inspired you to become a playwright?
I was actually studying to become a photographer, when I took a playwriting elective at Hartford Art School. I cried when I wrote my first one-act play, and I just knew. I transferred to Parsons School of Design, but through Lang college there did lots of writing electives, and I interned at Circle Repertory Theater (Lanford Wilson's theater) and Ensemble Studio Theater. The artistic director of EST put me in Youngblood where I began having productions for these plays I was writing on the side, and in the last year of Circle Rep, as their mainstages were scarce due to their money issues, they started putting on more work from the interns. So in a way the profession found me!
2. What themes, images, or relationships appear most frequently in your work and why?
Punk music, teenagers, comic books, ambitious career driven or obsessed people at the edge, different kinds of families that band together. Image wise: stark, quick images of violence, sex, and magic. All the plays have a theme of how to imagine is life. Death of the imagination is the death of the soul. A lot of mother-daughter stuff. And while dark, they are always funny, and very much hopeful. My plays are always very connected to what is going on in the world today.
3. Tell us about the play that you are proudest of having written.
My new play Pulp Vérité. To date this play was a 2017 Space Ryder Farm finalist, Seven Devils Finalist, 2016 BAPF Finalist, and was a Clifford Odets Commission. I'm starting to share with theaters now. In the play, Joy returns to the U.S. from Syria to reunite with her fellow film school classmates gathered in Cape Cod after she has been held overseas for three years. She may be facing an America that is vastly different than the one she left, but only one thing matters. Her sister is still a captive with ISIS and she must bring her home.
4. If you could have written one play in the history of theatre, which would it be?
Top Girls by Caryl Churchill or The Pillowman by Martin McDonagh.
5. What's next?
My new play The Test will be running in NYC as part of the night Great Again in the WIT festival at the new A.R.T. NY theaters on W. 53rd Street all of June. The play is paired with Chiroi Miyagawa's new play In the Line. They both respond to the recent election in super imaginative, dark, funny, and edgy ways. I'm really excited about it. In my play The Test, an English teacher in a struggling high school readies her junior students for the most important test of their lives. But when a symbol of hate appears in her classroom, she and two students on either side of the recent election, find their lives forever changed. In the Line, by Chiori Miyagawa, revolves around a woman who drops something while standing in a long line of people. She looks for the lost object as the line transforms into other lines – people waiting to vote, to buy the newest Nintendo, to get into the hottest restaurant – as she struggles to keep her original place. When she finally arrives at the front of this line that has shifted time and space, what she finds is a surprise. It is a magical exploration of loss, long lines, and letting go. More here: http://www.witfestival.projectytheatre.org/
Read more about the playwright below:
Crystal Skillman's plays include King Kirby, Geek!, Cut (all NYT Critics Picks) as well as Wild and The Vigil which won an NY IT Award for Outstanding Play. She is the musical theater book writer of Mary and Max (w/composer Bobby Cronin) which has an upcoming workshop with the Broadway Dreams in Atlanta this June directed by Stafford Arima. Her new play The Test in Great Again as part of the Project Y's WIT festival is running Off-Broadway this June. Visit her site: http://www.crystalskillman.com/
Hungry for more theatre history? Check out our other stories below!
---
Ashleigh Gardner received her AA in Theatre/Drama/Dramatic Arts from Valencia College and her Bachelors Degree in English Literature and Masters Degree in Literary, Cultural, and Textual Studies from the University of Central Florida. She is a playwright, an actor, and PerformerStuff.com's Editor.