10 Contemporary Native American Playwrights You Should Know
Written by Ashleigh Gardner
January 31, 2017
These playwrights have contributed their history, cultural stories, struggles, and humor to American playwriting. Celebrate these ten Native American playwrights with us, and find their most popular works under each playwright's information.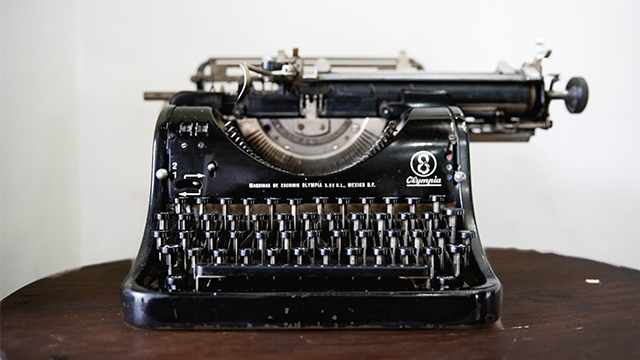 Lynn Riggs (1899 – 1954)
Riggs was ⅛ Cherokee, and wrote 21 full-length plays, several short stories, poems, and a television script over his lifetime. He wrote for the Wall Street Journal and sold books at Macy's department store before traveling the country and landing back in New York. His most famous play, Green Grow the Lilacs, was adapted into the stage musical Oklahoma! in 1943.
Trivia: He was inducted into the Oklahoma Hall of Fame in 1943.
Popular works: Green Grow the Lilacs, Big Lake, The Cherokee Night and Other Plays
Diane Glancy (1941 –      )
A playwright of Cherokee descent, Glancy is a heavily educated and accomplished writer with 3 degrees in English literature and writing. She has won over 9 awards for her work and specializes in all forms of writing: fiction, non-fiction, poetry, and drama. Her work concentrates on the Native American experience and the challenges and successes of Native American culture.
Trivia: Glancy has written 20 collections of poetry.
Popular works: American Gypsy: Six Native American Plays
Jim Northrup (1943 – 2016)
An Anishinaabe playwright, Northrup wrote a column that was syndicated through a number of Native American newspapers. It featured humorous political commentary and was called the Fond du Lac Follies. He was heavily involved with film and literature festivals during his life.
Trivia: His Anishinaabe name was "Chibenashi" — it means "Big little-bird".
Popular works: Rez Road Follies, Rez Road 2000, Shinnob Jep
Hanay Geiogamah (1945 –      )
A playwright and film producer of Kiowa and Delaware descent, Geiogamah is widely considered to be the first successful Native American playwright in Hollywood. He studied journalism at the University of Oklahoma and later attended Indiana University Bloomington and would go on to work for Richard Nixon.
Trivia: He founded the American Indian Theatre Ensemble in New York City in 1972, and would later found the American Indian Dance Theatre in 1986.
Popular works: Body Indian, Foghorn, 49 (All available here.)
E. Donald Two-Rivers (1945 – 2008)
Two-Rivers was an Anishinaabe playwright who was also a poet and spoken-word performer. He was an activist for Native American rights from the 1970s until his death, and he fought for programs that gave Native peoples the ability to support themselves while also retaining their cultural heritage.
Trivia: He founded the Red Path Theater Company in Chicago.
Popular works: Winter Summit or the Bang-Bang Incident, Forked Tongues, Chili Corn, Coyote Sits in Judgment, Shattered Dream and Old Indian Trick (An Old Urban Indian Story as Told by an Old Urban Indian Who May Have Lied) (All available here.)
Linda Hogan (1947 –       )
A playwright and author of Chickasaw descent, Hogan first wrote in journals, but soon realized that the time she spent with her journal could be turned into time spent writing books and essays. Her work concentrates on the world of Native Americans, the environment, and indigenous spirits and culture.
Trivia: Also an environmentalist, Hogan volunteered for 8 years at a wildlife sanctuary.
Popular works: Lowak Shoppala (Fire and Light)
William S. Yellow Robe, Jr. (1950 –       )
A playwright of Assiniboine and Sioux descent, Yellow Robe studied performing arts and writing at the University of Montana. His work would go on to be performed at the Penumbra Theatre Company, The Public Theater, the Trinity Repertory Company, and the Smithsonian's National Museum of the American Indian.
Trivia: In 1989, he was awarded the Princess Grace Foundation Theater Fellowship.
Popular works: The Star Quilter, The Body Guards, Rez Politics, The Council, and Sneaky (All available here.)
LeAnne Howe (1951 –       )
A member of the Choctaw Nation of Oklahoma, Howe is an author, playwright, scholar, and poet. She has taught classes across the globe and her plays have been produced in Los Angeles, New York City, New Mexico, Maine, Texas, and Colorado.
Trivia: She was the recipient of a United States Artists Fellow award in 2012.
Popular works: The Mascot Opera: A Minuet, Choctalking on Other Realities
Annette Arkeketa
A member of the Otoe-Missouria Tribe and Oklahoma and a Muscogee Creek, Arkeketa hosts professional workshops in poetry, playwrighting, and developing the creative process. Her plays have been published in anthologies and produced at regional theatres across America.
Trivia: Arkeketa has recently transitioned into documentary film work, focusing on Native American artists and activists.
Popular works: Hokti, Ghost Dance
Larissa FastHorse
A member of the Rosebud Sioux Tribe of the Lakota People, FastHorse was a dancer first and writer later. She grew up in South Dakota and was forced into early retirement after a dance injury left her unable to perform. FastHorse worked at Universal Pictures before she found a position at Paramount Pictures, but would turn to writing and directing her own work later.
Trivia: She was a delegate in 2000 to the United Nations in Geneva, Switzerland. There, she spoke on how film can have an empowering impact on indigenous people.
Popular works: A Dancing People, Cherokee Family Reunion, Average Family
Hungry for more theatre history? Check out our other stories below!
---
Ashleigh Gardner received her AA in Theatre/Drama/Dramatic Arts from Valencia College and her Bachelors Degree in English Literature and Masters Degree in Literary, Cultural, and Textual Studies from the University of Central Florida. She is a playwright, an actor, and PerformerStuff.com's Editor.