Playwright Interview: David-Matthew Barnes
Written by Ashleigh Gardner
April 24, 2017
Welcome to Performer Stuff's new series that celebrates our playwrights! Every two weeks, we'll feature an interview with a playwright who features their work on PerformerStuff.com. Our series opens with playwright David-Matthew Barnes. (Find his monologues here!)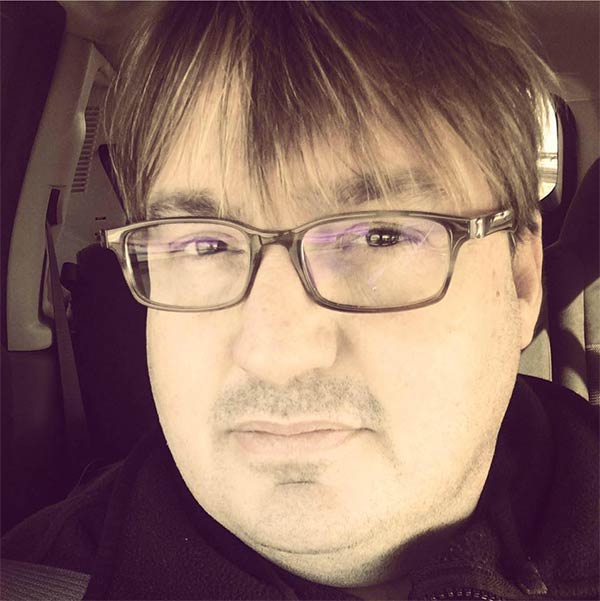 1. What or who (or both) inspired you to become a playwright?
I was very fortunate to have some wonderful teachers as a young person, who really encouraged me to explore and pursue writing. My sixth-grade drama teacher was monumental in changing the trajectory of my life as she produced my first play, a parody of soap operas titled Life Isn't Easy. When I was in college, a professor encouraged me to adapt one of my short stories into a one-act play. It eventually became the first script of mine to be professionally produced and the first to be published. Many playwrights also greatly inspired me with their work including Tennessee Williams, Marsha Norman, Beth Henley, Wendy MacLeod, Josefina López, and Katori Hall.
2. What themes, images, or relationships appear most frequently in your work and why?
I really enjoy writing about seemingly ordinary people experiencing extraordinary situations. I'm also very fascinated with writing about people from different cultures. For that reason, many of my plays feature characters and themes related to cultures other than my own. As a novelist, I've written many books for young people, which is also the case with my plays. I've been very fortunate that young audiences (and actors) have responded well to many of plays, letting me know they connect with the language, emotions, and characters, including the handful of plays I've written for and about gay youth. A common link does exist among many of my characters, as most of them are searching for a better place to exist, both physically and emotionally.
3. Tell us about the play that you are proudest of having written.
I feel that my stage play Sky Lines is my best work, to date. It's also the play audiences and actresses have connected to the most. It was a very difficult play to get produced and still is.  Given that the cast consists of three women and that the play explores their friendship over the course of 34 years, it is very female centric. It's also a very personal play of mine, as it was inspired by remarkable women I have known. The New York premiere was directed by the wonderful Margaret Champagne and produced by Tony White, both of to whom I am forever grateful.
4. If you could have written one play in the history of theatre, which would it be?
Definitely A Streetcar Named Desire by Tennessee Williams. This play is pure playwriting perfection. Not only did Williams create iconic characters, the script is also a great study of his mastery of creating tension on the page and on the stage.
Read more about the playwright below:
David-Matthew Barnes is the award-winning author of several novels and collections of stage plays, poetry, short stories, and monologues. He has written over fifty stage plays that have been performed in three languages in eight countries. His plays have been performed on stages across the country including the American Globe Theatre, the Boston Center for the Arts, the Colorado Springs Fine Arts Center, Hyde Park Theatre, and the Producer's Club in New York City. Internationally his plays have been produced in Australia, Brazil, Canada, New Zealand, South Africa, Taiwan, the United Kingdom, and more. David-Matthew graduated magna cum laude from Oglethorpe University in Atlanta with a degree in Communications and English. He earned a Master of Fine Arts degree in Creative Writing at Queens University of Charlotte in North Carolina. He also attended American River College in Sacramento, the Theatre School of DePaul University in Chicago, and Columbia College Chicago. He is currently the Program Director and Lead Faculty of the Theatre Arts and Dance Department at Red Rocks Community College in Lakewood, Colorado, where he teaches undergraduate courses in playwriting, screenwriting, acting, directing, and more.
Click here to read a blog entry/personal essay on how David-Matthew Barnes' playwriting career began with a typo in the sixth-grade. To read an interview with Script Corner on how David-Matthew won a screenwriting award in Amsterdam, click here.
Hungry for more theatre history? Check out our other stories below!
---
Ashleigh Gardner received her AA in Theatre/Drama/Dramatic Arts from Valencia College and her Bachelors Degree in English Literature and Masters Degree in Literary, Cultural, and Textual Studies from the University of Central Florida. She is a playwright, an actor, and PerformerStuff.com's Editor.