Playwright Interview: Ricardo Soltero-Brown
Written by Ashleigh Gardner
May 2, 2017
Welcome back to Performer Stuff's new series that celebrates our playwrights! Every week or two, we interview a playwright who features their work on PerformerStuff.com, asking them questions about their inspirations, their process, and the craft of playwrighting. Our series continues with playwright Ricardo Soltero-Brown. (Find his monologues here!)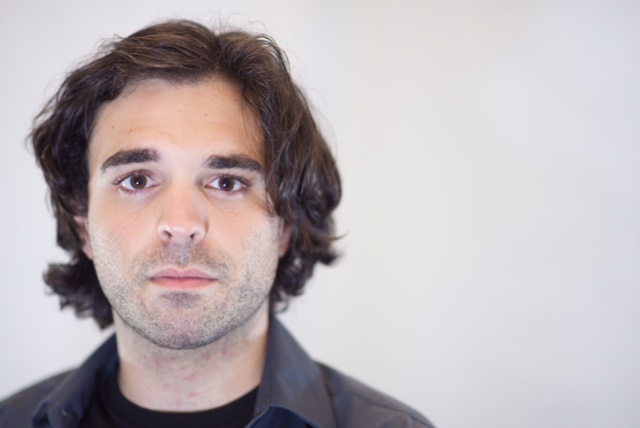 1. What or who (or both) inspired you to become a playwright?
Dialogue, plain and simple. The way people speak is endlessly fascinating. People say all sorts of things, they confuse words, forget them, mistake their meanings, they make up words; sometimes it's what they don't say, or can't; they stutter, pause, shut up, trail off. People don't speak with regard to punctuation, which is a literary device; they freight-train their way through a speech, or halt for emphasis. Grammar is altered by accents, dialects, emotions, even a state of mind; they'll start a new thought without finishing the previous. Fun stuff to try and write down. Those tics and flubs can affect the course of action in a plot. Someone might say something they don't mean, or could misinterpret what they heard. If someone keeps silent, is it because they're angry, offended, or at a loss? Communication, and the failure of it, can serve and provide for the drama, sometimes it is the drama. The whole thing is a great mystery to me, I just happen to love exploring it.
2. What themes, images, or relationships appear most frequently in your work and why?
I certainly gravitate toward gender relations and sexual politics. What if a character's goal is directed to a person or relationship? With so many romances told over time, we expect certain behavior from the players. In stories, when someone fights to win over the heart of another, it's understood to be love. In real life, it's harassment. The questions remain the same, though: Will they stop, listen, buckle?
The other focus is the use of hypocritical, ironic, and paradoxical language. One of my favorite lines of Shakespeare is in Othello when Roderigo says to Iago, "…your words and performances are no kin together." People do this intentionally and unintentionally, both, and everyone does it for a different reason every time. Status, affection, trust, etc. Whether it's a politician making a promise impossible to guarantee, or a friend disguising a betrayal, people find a way to get as much of what they want as possible. The can also put their foot in their mouth, or blurt out something self-incriminating, or self-contradictory.
Words can be a weapon. They can be a shield. They can also build. Words can be harmful or heartening.
3. Tell us about the play that you are proudest of having written.
Time changes this sort of thing, but I wrote a play called Vagabond about a man who takes in a drifter, a woman. He also has this guy who works for him, just kind of does stuff, and who is immediately suspicious of this new person that's been brought into their lives. The whole thing begins with everyone acting on their best intentions, however, those intentions were designed to get something they want, and what they want is each other, but no one's willing to give themselves. It's not just a triangle, though. It's about loneliness, connection, companionship, friendship, partnership, and the sense of home; questions about money, class, poverty, origin and past come into play as well. It's about how if we focus our best intentions to where they're not wanted, we could miss where they're needed.
4. If you could have written one play in the history of theatre, which would it be?
Anything by Annie Baker.
Read more about the playwright below:
Ricardo Soltero-Brown is a playwright, actor, director, and poet. His plays include Jealousy, The Princess of Caspia, and The Jacket. He won the Florida Playwrights Competition in 2014. His plays have been produced and received staged readings at Valencia College, Rollins College, University of South Florida, Horizon Theatre Company, and Dixon Place. His work will also be produced by Pipsqueak Collective in July of 2017. He was included in the 2017 Atlanta One-Minute Play Festival at Actor's Express. He has been published in The Louisville Review and The Dionysian. Find his work here on the New Play Exchange.
Hungry for more theatre history? Check out our other stories below!
---
Ashleigh Gardner received her AA in Theatre/Drama/Dramatic Arts from Valencia College and her Bachelors Degree in English Literature and Masters Degree in Literary, Cultural, and Textual Studies from the University of Central Florida. She is a playwright, an actor, and PerformerStuff.com's Editor.