10 Asian American Playwrights You Should Know
Written by Ashleigh Gardner
January 17, 2017
From M. Butterfly to The Ballad of Yachiyo, American theatre has been influenced by the memories, experiences, and traditions of Asian-American writers. Their profound work helps make our stages rich with perspective and political discourse. Check out ten of the most influential Asian-American playwrights below.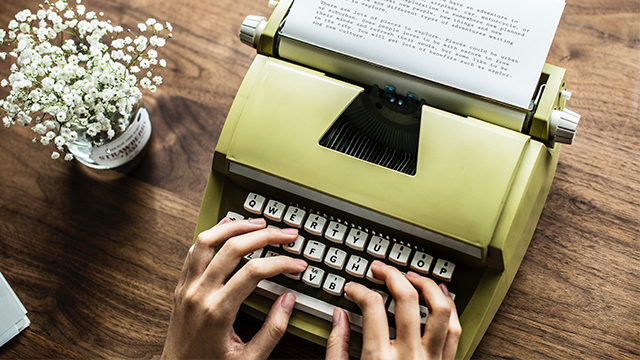 Hiroshi Kashiwagi (1922 –    )
A second generation Japanese American, Kashiwagi is considered an early pioneer of Asian American theatre. During WWII, Kashiwagi and his family were sent to the Tule Lake War internment camp for Japanese Americans. While there, he spent his time reading and then joined a theatre group. He appeared in Philip Kan Gotanda's play The Wash in 1987.
Trivia: Kashiwagi worked at the Buddhist headquarters in San Francisco for nearly eight years as a translator and interpreter.
Popular works: Shoe Box Plays
Wakako Yamauchi (1924 –     )
Yamauchi's two plays reflect the struggles that Japanese Americans face in California's agricultural industry and in internment camps during World War II. Both plays also present women struggling against patriarchal norms in order to achieve their dreams.
Trivia: Yamauchi is a Nisei, a second-generation Japanese American.
Popular works: Songs My Mother Taught Me
Frank Chin (1940 –     )
Born in Berkeley, California, Chin was raised by a retired vaudeville couple until he was six. He was the first Asian American playwright to be produced by a major New York Stage. He has been heard to speak out against Amy Tan and Maxine Hong Kingston for their perpetuation of Asian stereotypes in theatre and literature.
Trivia: Also a musician, Chin taught Robbie Kieger, a member of The Doors, how to play flamenco guitar.
Popular works: The Chickencoop Chinaman, The Year of the Dragon (Both can be found here.)
Rick Shiomi (1947 –    )
Though Shiomi was born and raised in Toronto, Canada, he's had a big influence on American theatre. He recieved the 1982 Bay Area Theater Circle Critics Award for his play Yellow Fever, and The Pan Asian Repertory Theatre produced his plays Rosie's Cafe and Once is Never Enough. After he visited Minnesota, he found that there was an emerging Asian community there, and he began Mu Performing Arts, an organization that celebrates the Asian American experience through theatre.
Trivia: Shiomi taught in Japan and Hong Kong before he returned to Canada to teach history.
Popular works: Yellow Fever, Rosie's Cafe, Once is Never Enough
Philip Kan Gotanda (1951 –    )
An essential contributor to Asian American theatre in the 20th and 21st century, Gotanda has written one of the largest bodies of Asian American work and is a respected independent filmmaker. His work focuses on the Asian American experience when first, second, and third generations must deal with modern-day culture clashes, opposition to tradition, and discrimination.
Trivia: He studied pottery in Japan with the late Hiroshi Seto.
Popular works: Yankee Dawg You Die, The Wash, Fish Head Soup, The Ballad of Yachiyo
David Henry Hwang (1957 –     )
Hwang's early work concentrated on the role Chinese-American and Asian-American citizens played in the modern world. He won the Obie Award for his play FOB that examined the relationship between established Asian-Americans and fresh-off-the-boat Asian immigrants. He is best known for his Tony Award winning play M. Butterfly.
Trivia: He helped co-write Aida.
Popular works: M. Butterfly, FOB, Family Devotions, As the Crow Flies
Chay Yew (1965 –     )
Born and raised in Singapore. In 1989, the government banned his play As If He Hears because the gay character was written "too sympathetic and too straight-looking". In addition to writing original plays, he has also written adaptations of Chekhov and Alba.
Trivia: He is the recipient of the 2007 OBIE Award for Direction.
Popular works: As If He Hears, Porcelain, A Language of Their Own
Denise Uyehara (1966 –    )
Uyehara is a performance artist and writer. She is a member of a performance group called Sacred Naked Nature Girls, a group of four women with different ethnicities and gender orientations who seek to construct indentities and push social dialogue through the use of their bodies. Her art and writing aim to address gender, race, sexuality, and immigration.
Trivia: Her piece Archipelago uses the ancient myths of Okinawa to discuss loss, spirituality, and cultural survival.
Popular works: Hobbies, Hiro
Lane Nishikawa
Nishikawa is a third generation Japanese American — a Sansei — and is also a performance artist like Uyehara. His work most commonly deals with identity issues in relation to Japanese American cultural history. He is widely known for his series of one-man shows.
Trivia: He has written and directed two short films about World War II veterans: Forgotten Valor and When We Were Warriors.
Popular works: Life in the Fast Lane, I'm on a Mission From Buddha, Mifune and Me
Dmae Roberts
In addition to being a playwright, Roberts is also a radio personality, having been heard on National Public Radio and Public Radio International. Much of her work concentrates on personal stories and how they relate to the larger portrait of the Asian American experience.
Trivia: Roberts wrote and produced an eight-hour series about Asian American history called Crossing East. It was the first Asian American history series to air on public radio.
Popular works: Picasso in the Back Seat
Hungry for more theatre history? Check out our other stories below!
---
Ashleigh Gardner received her AA in Theatre/Drama/Dramatic Arts from Valencia College and her Bachelors Degree in English Literature and Masters Degree in Literary, Cultural, and Textual Studies from the University of Central Florida. She is a playwright, an actor, and PerformerStuff.com's Editor.