Playwright Interview: Rosary O'Neill
Written by Ashleigh Gardner
May 2, 2017
Welcome back to Performer Stuff's new series that celebrates our playwrights! We feature an interview with a playwright who features their work on PerformerStuff.com, asking them questions about their inspirations, their process, and the craft of playwrighting. Our series continues with playwright Rosary O'Neill. (Find her monologues here!)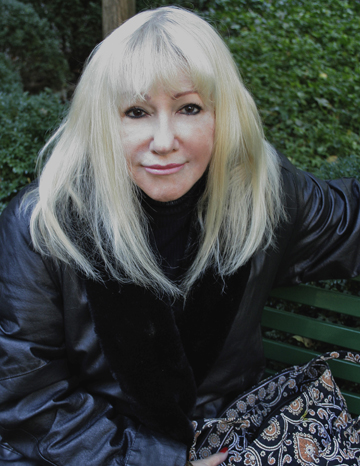 1. What or who (or both) inspired you to become a playwright?
I was inspired to be a playwright because I wanted to be in theatre all my life and I found being an actress too difficult—with small children and a day teaching job. So after sobbing about leaving the acting profession, I poured all my creativity into writing. Playwrighting appealed to me because I could create the parts I would have wanted to play and lots of roles for actresses. I also wrote roles for my son (he begged me to) and he actually has become a fantastic actor on the west coast. I love the chance to put my questions into the mouths of great actors.
2. What themes, images, or relationships appear most frequently in your work and why?
Money and love and the conflicts between the two and then, of course, confronting death!  I write about artists and the struggles they go through to be oracles in a world that deprecates all but money. I love doing research and writing about famous artists confronting the big questions: Marilyn, James Dean, John Singer Sargent, Edgar Degas among others.  Also, I have a series of family plays set in torrid Louisiana and Hollywood plays set in Paris, New York, New Orleans, or Los Angeles, cities that have always intrigued me.
3. Tell us about the play that you are proudest of having written.
My most recent play Marie LaVeau and the Vampire, a musical drama. I love the bigger-than-life struggles between a gorgeous Voodoo Queen in New Orleans and the Vampire sent to kill her in the 19th century.
4. If you could have written one play in the history of theatre, which would it be?
Hamlet. Is there a better play? Second choice: Streetcar Named Desire.
Read more about the playwright below:
Rosary Hartel O'Neill is the author of 25 plays, 18 published by Samuel French, Inc., and three books of nonfiction. The fourth edition of her text The Actor's Checklist, is used in schools nationwide. A Senior Fulbright Drama Specialist: 2013-2019, appointed to the Peer Review Committee of the Fulbright Commission, Rosary completed an invitation with Philippe Adrien, artistic director of the Theatre de la Tempete at the Cartoucherie in Paris to develop her play Marie LaVeau and the Vampire. The musical of her play Degas in New Orleans debuted at Bard College in 2014, and at the Arthur Seelen Theatre in New York City. Rosary is a member of the Playwright Director's Workshop at the Actors Studio in NYC where her play James Dean and the Highway of Death was recently developed. On the faculty of the Omega Institute, Rhinebeck, NY, she regularly teaches courses in script writing. From 1983-2001 Rosary was a tenured professor of drama and Speech at Loyola University, New Orleans. From 1986-2001 she served as the Founding Artistic Director of Southern Repertory Theatre, the leading equity theatre in New Orleans.
Interested in other playwrights? Check out our other features below!
---
Ashleigh Gardner received her AA in Theatre/Drama/Dramatic Arts from Valencia College and her Bachelors Degree in English Literature and Masters Degree in Literary, Cultural, and Textual Studies from the University of Central Florida. She is a playwright, an actor, and PerformerStuff.com's Editor.