10 Contemporary Playwrights of Color You Should Know
Written by Ashleigh Gardner
January 20, 2017
Performer Stuff celebrates men and women who have brought race relations, social justice, class struggles, and diversity to the forefront of American theatre.  Pick up a script by any one of these playwrights to learn about and appreciate the struggles, triumphs, and culture of the black community.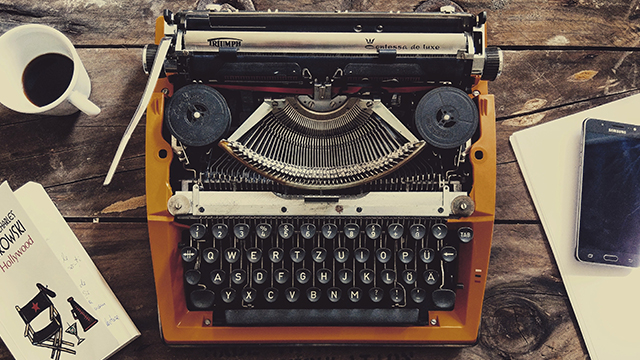 Adrienne Kennedy (1931 –     )
Kennedy's works address racism, violence, kinship, and alienation in the lives of Black Americans. She is most known for her use of surrealism and plot-less stories that borrow from mythical, historical, and make-believe figures that help to illustrate the human experience. Kennedy won two Obie Awards, one in 1964 for Distinguished Play for Funnyhouse of a Negro and the other in 1996 for Best New American Play for June and Jean in Concert and Sleep Deprivation Chamber.
Trivia: Suzanne Alexander, one of Kennedy's characters, has recurring appearances in many of Kennedy's plays; they are collected in a publication called The Alexander Plays.
Popular Plays: Funnyhouse of a Negro, Sleep Depravation Chamber, Diary of Lights: New York About 1955, Ohio State Murders
Charles Fuller (1939 –      )
The founder of the Afro-American Arts Theatre Philadelphia, Fuller won the 1982 Pulitzer Prize for Drama for his play, A Soldier's Play, which tells the story of the search for the murderer of a black sergeant on a Louisiana army base. He also won an Obie award in 1980 for his play Zooman and the Sign.
Trivia: When Fuller was in high school, he noticed that his school had no books by black authors. It was then that he vowed to become a writer.
Popular works: Zooman and the Sign, A Soldier's Play, The Village: A Party
Sandra Seaton (1942 –       )
Seaton's grandmother, Emma Louish Evans, performed as a vaudeville actor in minstrel shows and was a great influence on Seaton's artistic leanings. Seaton is also the author of a libretto, poetry, and a short work of fiction. Her most famous work is probably the libretto, From the Diary of Sally Hemmings, a work that chronicles the suspected relationship between Thomas Jefferson and one of his slaves.
Trivia: She won the Mark Twain Award from the Society for the Study of Midwestern Literature in 2012.
Popular works: The Bridge Party
August Wilson (1945 – 2005)
Wilson's work addresses the comic and tragic aspects of African American life in Pittsburgh during the 20th century. His plays, each depicting a different decade, are called The Pittsburgh Cycle. The characters in Wilson's plays are largely based on people he met when he began working menial jobs at 16. He was awarded the Pulitzer Prize for Drama in 1987 and 1990, respectively, for Fences and The Piano Lesson, the former winning the 1987 Tony Award for Best Play.
Trivia: Wilson, mostly self-taught after dropping out of schools due to racial hostility, learned to read at the age of four and frequented the Carnegie Library of Pittsburgh. The library later awarded him an honorary high school diploma.
Popular Plays: Gem of the Ocean, Joe Turner's Come and Gone, The Piano Lesson, Fences, King Hedley II
Suzan-Lori Parks (1963 –       )
From a young age, Parks was interested in creating stories. She and her brother started a newspaper called the "Daily Daily" when they were children, and Parks wrote poems and songs to feed her creative nature. Her interest in poems and songs would lead her to write most of her plays in this poem-like format (as can be seen in her works, Venus and In the Blood). She decided to do a 365 plays in 365 days project, and those works can be found here.
Trivia: Her play,Topdog/Underdog won the Pulitzer Prize in 2002.
Popular works: Imperceptible Mutabilities in the Third Kingdom, Father Comes Home from the Wars, The Death of the Last Black Man in the Whole Entire World, The America Play, Venus, In the Blood, Topdog/Underdog
Lynn Nottage (1964 –       )
Nottage's writings often focus on the experiences of women from African backgrounds. Her first play was written when she was in high school: The Darker Side of Verona examined an African American Shakespearean production company. In addition to being a playwright, she is also a political activist. In 2009, she spoke at a public reception in Washington, DC sharing her paper "Confronting Rape and Other Forms of Violence Against Women in Conflict Zones" pertaining to the Democratic Republic of the Congo and the Sudan.
Trivia: Nottage won the Pulitzer Prize in 2009 for her play Ruined.
Popular works: Fabulation, or the Re-Education of Undine, Ruined
Tyler Perry (1969 –       )
Though primarily known to audiences as a filmmaker, Tyler Perry began as a playwright. Most of his films, including the Medea series, started out as plays on stage. His plays are produced in a theatre and then filmed like a movie, making his body of work accessible to many different audiences. His work is largely family-oriented, dealing with morals, values, and ethics of behavior and characters' relationships with God.
Trivia: His first large-scale musical play to be produced I Know I've Been Changed was initially given bad reviews, but after rewriting the musical repeatedly, it became a financial success.
Popular works: I Know I've Been Changed, I Can Do Bad All By Myself, Diary of a Mad Black Woman
Danai Gurira (1978 –       )
Though she is known most commonly for her role as Michonne on the AMC series The Walking Dead, Gurira is also an accomplished playwright. She first began writing plays as a way to strengthen her acting and to write women with whom she identified as a child. In 2016, her play Eclipsed was nominated for a Tony Award for Best Play and won for Best Costume Design.
Trivia: Gurira moved back to her parents' home country of Zimbabwe in 1983 after the country gained its independence.
Popular works: In the Continuum, Eclipsed, Familiar
Robert O'Hara
Initially a law student, O'Hara found his love for drama while in college at Tufts University. While there, he founded the Tufts Black Theatre Company that performed work by and under the direction of O'Hara. O'Hara's work concentrates on black history and the struggles and experiences of black culture today. His play, The Etiquette of Vigilance, is a modern day adaptation and reimagining of Lorraine Hansberry's A Raisin in the Sun.
Trivia: O'Hara has also participated in the film industry, directing the 2011 horror film The Inheritance.
Popular works: Bootycandy, Insurrection: Holding History, Barbeque
Dominique Morisseau
Morisseau is a live poetry speaker and playwright who has earned the honor of being one of the top 20 most-produced playwrights in America. Morisseau is currently working on a 3 play cycle called "The Detroit Projects", a series of plays about race, class, and social divides. She was named an honoree of the Jane Chambers Playwriting Award for her work that helps to provide more roles with a feminist perspective for female performers.
Trivia: She is a two-time winner of the NAACP Image Award, which celebrates outstanding performances and contributions of people of color in the arts.
Popular works: Detroit 67, Paradise Blue, Skeleton Crew
Hungry for more theatre history? Check out our other stories below!
---
Ashleigh Gardner received her AA in Theatre/Drama/Dramatic Arts from Valencia College and her Bachelors Degree in English Literature and Masters Degree in Literary, Cultural, and Textual Studies from the University of Central Florida. She is a playwright and an actor.