Diva Alert #10: Barbra Streisand
Written by Jackson Upperco
April 28, 2017
Welcome back to Diva Alert, Performer Stuff's series on Great Dames from the Golden Age of Broadway. In these posts, we're taking a look at some of the American Musical Theatre's most legendary ladies, along with their seminal stage triumphs. 
This dame only starred in two Broadway musicals, but one of them was so iconic that, to many theatre fans, she goes by the title "Queen of the Divas." She's said to have an ego bigger than God's, a nose bigger than Durante's, and a voice bigger than Judy's. She is… Barbra Streisand.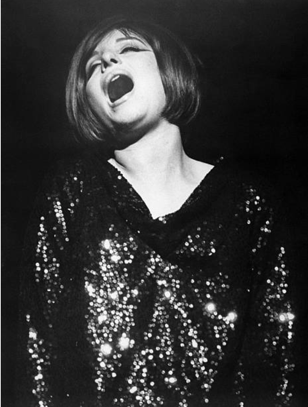 Brooklyn to Broadway may not seem very far on a map, but it took young Barbara Streisand nearly two decades to transition from PS 89 PTA songbird to Shubert Theatre chanteuse. Her first break finally came in 1960, when 18-year-old Streisand won a Greenwich Village talent contest and toured the local Manhattan nightclub circuit, where she dropped her second "a" and became, simply, Barbra.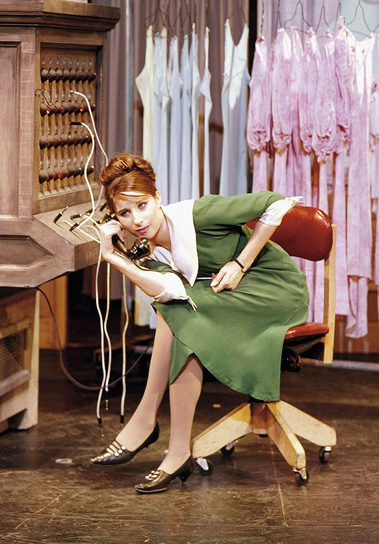 In 1962, Streisand, with a new first name but the same distinguished schnoz, made her Broadway debut in David Merrick's I Can Get It For You Wholesale, where her numbers routinely stopped the show. A star was born. By the time she was headlining as the famed Fanny Brice in Funny Girl (1964), her best-known role, Streisand had released three solo albums and won two Grammys.

Although this would be her final Broadway musical, Streisand has continued to display her talents in a succession of albums, concert tours, television specials, and film roles – beginning with the 1968 adaptation of Funny Girl, for which she won an Academy Award, and going on to include the screen version of Hello, Dolly! (1969), the classic screwball comedy What's Up Doc? (1972), the romantic The Way We Were (1974), and the memorable remake of A Star Is Born (1976), for which the leading lady won her second Oscar.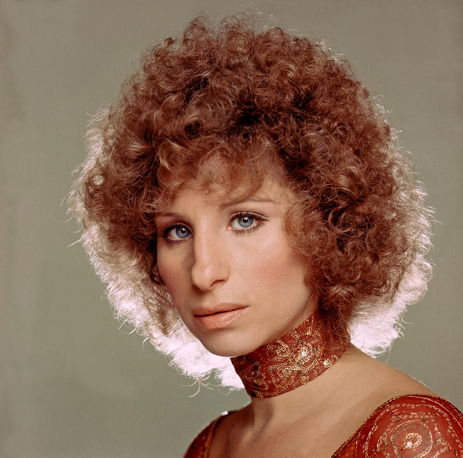 As of today, Streisand has recorded 35 studio albums, won ten Grammys, received nine Golden Globes, and embarked on six concert tours. Her clarion voice is iconic, her Brooklynite personality immense; Barbra Streisand is the very definition of a diva – a Queen, indeed. The only thing bigger than her nose, her ego, and her voice? Her legend.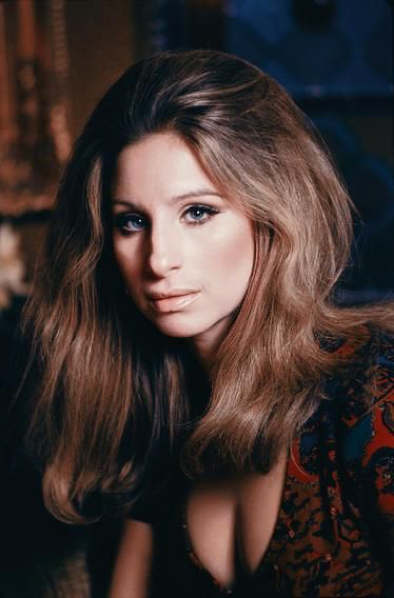 DID YOU KNOW? An underground mall in Streisand's basement has inspired an Off-Broadway play called Buyer And Cellar. (Get it?!)
Streisand Roles You Should Know
Miss Marmelstein in I Can Get It For You Wholesale (1962)
Streisand made her Broadway debut, earned a Tony nomination, and met her first husband (Elliot Gould), in this dark musical comedy about an unscrupulously ambitious garment worker. She participated in four songs, including her Act Two solo, "Miss Marmelstein."
Fanny Brice in Funny Girl (1964)
Given the success of Streisand's turns in both the stage and film productions of this Golden Age classic (which earned her a Tony nod and an Oscar win), it's difficult to separate our diva's persona from her seminal role as Ziegfeld's great singing comedienne, Fanny Brice. From her closing performance in the original Broadway production, here's a rare live audio of Streisand singing Brice's "My Man," which was recreated in the film.
Yentl in Yentl (1983, film)

In addition to starring in this Golden Globe winning musical about a Jewish girl in Poland who masquerades as a boy to enter Yeshiva, Streisand also directed (winning her a Golden Globe) and co-wrote the screenplay. Here she is with "The Way He Makes Me Feel."
Hungry for more theatre history? Check out our other stories below!
---
Jackson Upperco is a lover of retro television, forgotten Broadway musicals, and Pre-Code Hollywood. He boasts a Bachelors Degree in Film and Television from Boston University. You can keep up with all of his entertainment interests at jacksonupperco.com.
Thumbnail image Public Domain.