Diva Alert #6: Gwen Verdon
Written by Jackson Upperco
December 23, 2016
Welcome back to Diva Alert, Performer Stuff's series on Great Dames from the Golden Age of Broadway. In these posts, we're taking a look at some of the American Musical Theatre's most legendary ladies, along with their seminal stage triumphs.
A four-time Tony Award winner, this quivering redhead became the muse for one of the greatest American choreographers of the 20th century. Together they revolutionized dance on Broadway and created a style that defines several of the country's most acclaimed and performed shows. In addition to her fancy footwork, this diva projected an impish vulnerability and a loveable sense of humor, making her one of the most beloved ladies of the Broadway stage. What a talent, what a legacy! What a… Gwen Verdon.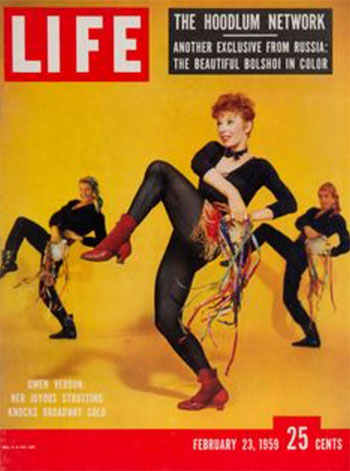 The daughter of an MGM electrician and a dance teacher, young Gwen Verdon took up ballet as a means of strengthening her rickets-riddled legs. In several years, she overcame her handicap and became skilled in several forms of dance. This expertise led to her being hired as the assistant to Hollywood choreographer Jack Cole. But performing was always in Verdon's blood, and her first big break came on the Broadway stage in Can-Can (1953), in which she performed a ballet, upstaged the star, and won a Tony.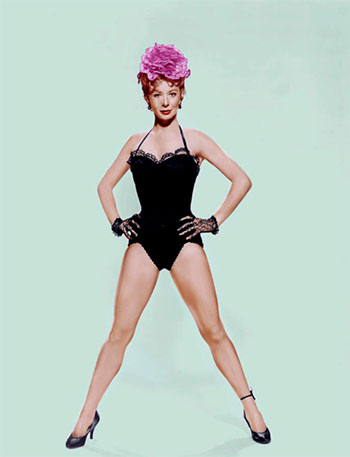 Verdon's next success came as the vampy Lola in Damn Yankees (1955), where she met choreographer Bob Fosse – her future husband, who'd soon make her his muse – and won yet another Tony. She would also win Tonys for New Girl In Town (1957), a musical adaptation of Anna Christie, and Redhead (1959), which Fosse directed and choreographed. However, Verdon is probably best known today for two roles that never won her Tonys – Charity in Sweet Charity (1966) and Roxie Hart in Chicago (1975), the original productions of which were both choreographed and directed by her husband.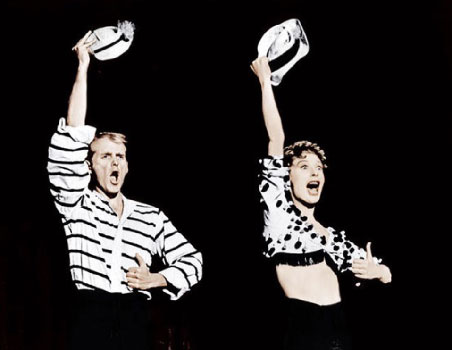 Having become known for Fosse's iconic style, Verdon continued to teach and choreograph his method – even after they were emotionally estranged. In addition to directing and instructing, she spent her last two decades popping around the entertainment world, earning critical raves for her performance in the film Cocoon (1985). Gwen Verdon died in 2000 at the age of 75 – but thanks to the moves she and Fosse pioneered, her spirit lives on every time someone brings new life to Lola or Charity or Roxie.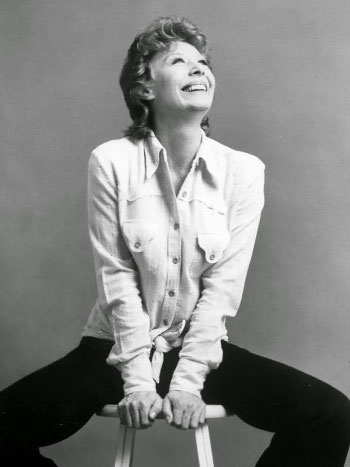 Verdon Roles You Should Know
Claudine in Can-Can (1953)
The show that made Gwen Verdon a star, Can-Can afforded its second female lead an extended "Garden of Eden" ballet sequence, in which she played Eve. From the cast album, here's one of her dance numbers, "Quadrille."
Lola in Damn Yankees (1955)
One of her most famous roles – and the one that led to her first encounter with Fosse – Damn Yankees had Verdon playing the Devil's favorite homewrecker. From the 1958 film adaptation, here's the classic "Whatever Lola Wants."
Essie Whimple in Redhead (1959)
Verdon won her fourth and final Tony award for her work in this musical comedy murder mystery set in Victorian London. From a 1959 TV performance, here's Verdon performing her show-stopping "Erbie Fitch's Twitch."
Charity Valentine in Sweet Charity (1966)
By the time of Sweet Charity, Verdon was already a star, but her flawless execution of Fosse's choreography only cemented their reputation as a power duo. Check out her brilliant "If My Friends Could See Me Now," as performed on Ed Sullivan's show during the original run.
Roxie Hart in Chicago (1975)
Before the musical Roxie Hart became regarded as a blonde (thanks Renee Zellweger), she was a redhead – played by the inimitable Verdon. No one but our Diva of the Month has portrayed the role with as much ol' vaudevillian charm – evidenced here in a LIVE opening night audio of "Roxie."
---
Jackson Upperco is a lover of retro television, forgotten Broadway musicals, and Pre-Code Hollywood. He boasts a Bachelors Degree in Film and Television from Boston University. You can keep up with all of his entertainment interests at jacksonupperco.com.
Thumbnail: Public Domain.