The Island of Misfit Plays: Coco (1969)
Written by Clark Levi
October 18, 2016
Welcome to our new series, The Island of Misfit Plays, where forgotten plays and musicals are rediscovered and forgotten no more. Broadway flops and vanished greats, plays you might not have heard of, abandoned projects — you name it! It'll be covered.
Today, we take a look at a grand Golden Age Broadway musical, one about the later life of Coco Chanel as she attempts to break back into the fashion industry after a fifteen year retirement. Upon its opening in 1969, Coco starred Katharine Hepburn in the title role, with a powerhouse creative team of Broadway greats behind it: A Chorus Line's Michael Bennett, ten time Grammy winner Andre Pervin and four time Tony winner Alan Jay Lerner (both of My Fair Lady). Coco had a solid run of over 300 performances on Broadway, the highest cost of any Broadway show at the time, and a near sold out national tour and a fair awards presence. Yet you've probably never heard of it.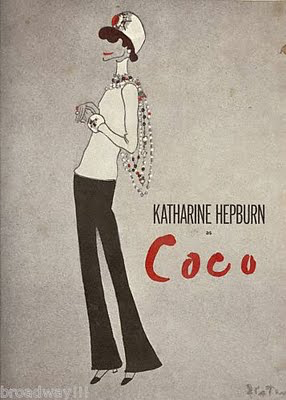 Coco came to Broadway in 1969, which is a good decade or so after the Broadway Golden Age ended, but there is definitely a big, dramatic sheen over it that is characteristic of Golden Age musicals. Even though I'm not particularly fond of most Golden Age work, the overdramatized nature indeed fits the life of the Mademoiselle, Coco Chanel herself. The score is gorgeous, with grand, thrilling orchestrations and lyrics that flow with ease and emotion.
In the extravagant 1970 Tony award performance below (seriously, it's 15 minutes) the costume designs, present from 11:09, are not only epic in quantity, but luxurious in their quality and perfect replication of Chanel's work. The direction and scenic design, particularly the rotating stairway, are equally brilliant, as is Hepburn's performance. Despite Hepburn's voice — reminiscent of your 6-packs-a-day Great Aunt Bertha dramatizing her reading of a bible passage at church — she acts the hell out of it, and brings that star power that only Katharine Hepburn could. The first eleven minutes of the performance are all dialogue, but show some fairly naturalistic writing (so much so that a Broadway revival with modern acting sensibilities could be in order…hint hint). So enjoy! It. Is. Splendid.
With all of the amazing talent behind it, it's surprising Coco has just slipped away. The musical was never published, and while the people loved it, bad reviews and the gigantic scale might've sunk its hope for regional productions. In the opinion of this lowly overly critical and generally-golden-age-disliking teen (me), it's magnificent.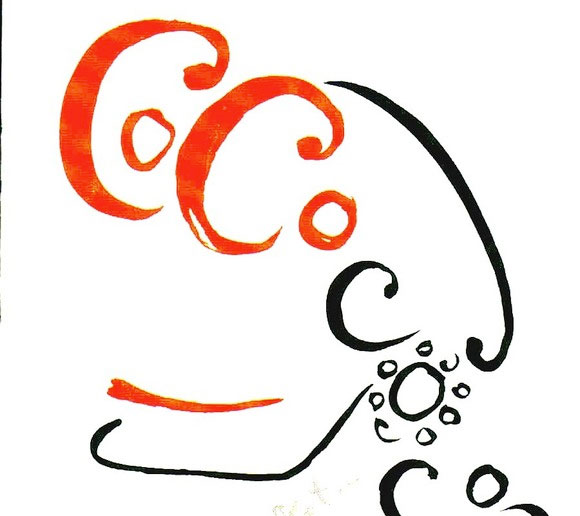 So what do you think? Is it a forgotten classic? The worst thing you've ever heard? Deserving of a Broadway revival? Regional productions? A film? Rewrites? Or should it stay a little secret of mystical, mythical proportions?
---
Clark Levi is an aspiring director/actor/playwright/jack of all trades that lives in Orlando, Florida. He has performed and directed with Beth Marshall Presents, Baggy Pants Theatre, and The Young Company, among others. He is an officer and for Boone High School Theatre and a proud Thespian, and is currently working as an intern under Beth Marshall. 
Thumbnail photo: Via YouTube.