Diva Alert #7: Carol Channing
Written by Jackson Upperco
January 30, 2017
Welcome back to Diva Alert, Performer Stuff's series on Great Dames from the Golden Age of Broadway. In these posts, we're taking a look at some of the American Musical Theatre's most legendary ladies, along with their seminal stage triumphs. 
Known for her childlike enthusiasm, big toothy grin, and oft-imitated gravelly voice, this month's Diva could be recognized by singing just a single note – she's that iconic. A warm presence who made audiences feel like a best friend, she created two classic musical theatre roles that are still played and revered to this day. She is truly an original. She is… Carol Channing.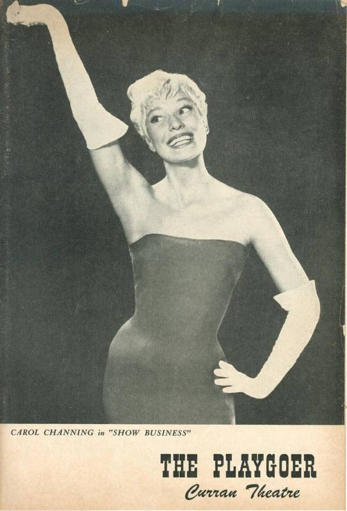 Born in Seattle, Carol Channing moved to Vermont to study drama at the age of 16. She made her New York stage debut before her 19th birthday and later that year found herself understudying musical comedy star Eve Arden in the Cole Porter smash hit Let's Face It! Channing eventually became a star herself in the 1948 musical revue Lend An Ear, and followed up this success with the first (of two) roles that would make her a legend — Lorelei Lee in the musical adaptation of Gentlemen Prefer Blondes.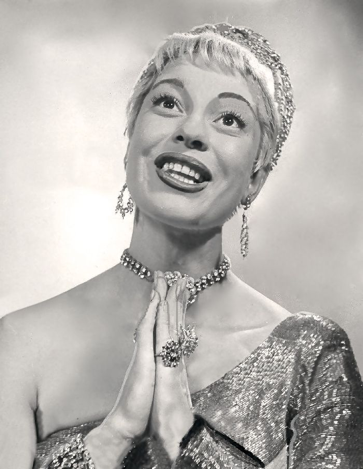 Channing had arrived. As her professional life soared, the star endured several bad marriages before finding Mr. Right (for a while, anyway) in her third husband, Charles Lowe, who got his wife a job replacing Gracie Allen in a television series with George Burns.  By 1961, Channing was back on the Broadway stage, and in 1964, she got the second role that would give her immortality – Dolly Levi in the triumphant Hello, Dolly!, which won the actress her first Tony.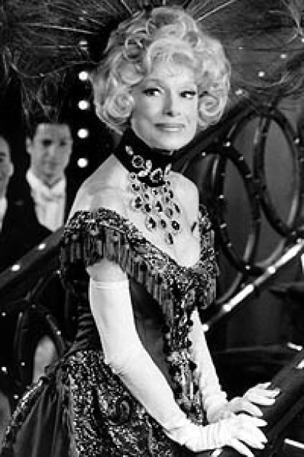 Channing spent the next several decades revisiting her two biggest hits, giving audiences all over the country a chance to see the big-hearted performer in action. She turned 96 years young in January 2017 and currently resides in Palm Springs, CA. "Laughter is much more important than applause. Applause is almost a duty. Laughter is a reward," Channing once said. Well, there's no doubt that she's spent a lifetime earning them both.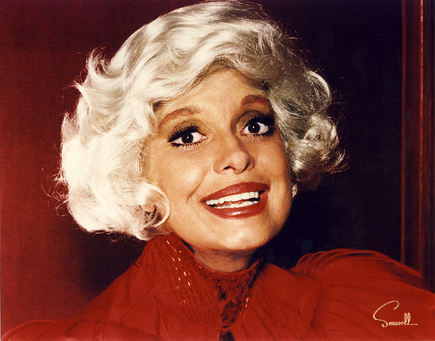 DID YOU KNOW? In 1970, Carol Channing became the first performer ever booked for the Super Bowl halftime show!
Channing Roles You Should Know
Lorelei Lee in Gentlemen Prefer Blondes (1949)
Playing the quintessential '20s gold-digger, Channing got to put over seminal Broadway tunes like "Bye Bye Baby," "A Little Girl From Little Rock," and the score's crown jewel, "Diamonds Are A Girl's Best Friend." Here's a clip of Channing performing the latter two numbers on TV in 1953.
Dolly Levi in Hello, Dolly! (1964)
Based on the Thornton Wilder comedy The Matchmaker, Hello, Dolly! is one of America's most beloved works – and indeed, it's coming back to Broadway in a few months. Dolly Levi is the role for which Channing will never be forgotten; here's a clip of her performing the title tune for then President Johnson.
Muzzy in Thoroughly Modern Millie (1967, film)
Before Thoroughly Modern Millie was a stage musical, it was a 1967 film starring Julie Andrews and Mary Tyler Moore. Channing won a Golden Globe for her performance as the eccentric widow, Muzzy Van Hossmere. From the picture, here's a recording of Channing singing the '20s hit "Jazz Baby."
Hungry for more theatre history? Check out our other stories below!
---
Jackson Upperco is a lover of retro television, forgotten Broadway musicals, and Pre-Code Hollywood. He boasts a Bachelors Degree in Film and Television from Boston University. You can keep up with all of his entertainment interests at jacksonupperco.com.
Thumbnail image Public Domain.