Diva Alert #4 : Gertrude Lawrence
Written by Jackson Upperco
October 26, 2016
Welcome back to Diva Alert, Performer Stuff's series on Great Dames from the Golden Age of Broadway. In these posts, we're taking a look at some of the American Musical Theatre's most legendary ladies, along with their seminal stage triumphs. This time we're discussing the most alluring bi-continental Queen…
Among the first British stars whose appeal transcended an ocean and onto the marquees of Broadway, this diva was the frequent muse of esteemed producers, writers, and composers. Over the course of her 35-year career, she appeared in everything from musical comedies and vaudeville revues to sophisticated farces and straight dramas. She was temperamental and fiery, and her musical talents were debatable, but, oh, how she lit up the stage. Critics called her a goddess; she called herself Gertrude Lawrence.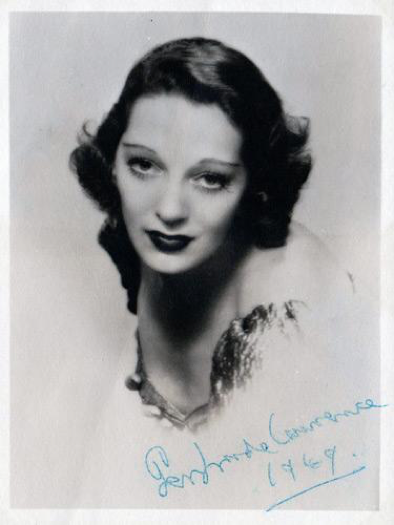 Born into an amateur theatrical family in London, Lawrence was already a performer by the age of ten. Her big break came at 17 when she was cast as an understudy in one of impresario Andre Charlot's revues. She starred in several of his productions over the next few years and eventually followed him to New York, where Lawrence's clowning brought her to the attention of the Broadway community. By 1926, she made history by becoming the first British musical star to headline an original Broadway show – the Gershwins' Oh, Kay! (1926).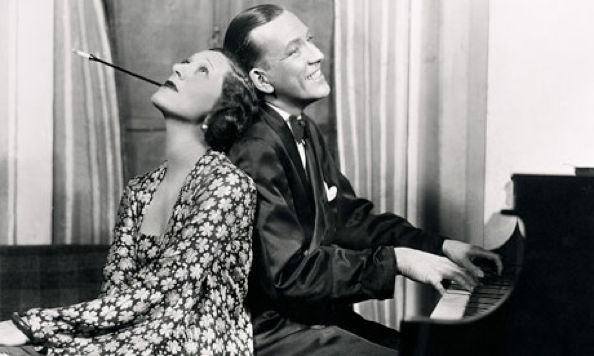 Now a bonafide star, Lawrence bounced across the pond, performing in plays like Candle Light (1929) opposite Leslie Howard, and Private Lives (1930), opposite playwright Noël Coward, a friend from her teenage years. Successes continued on both continents, including the modern comedy Susan And God (1937) and the revolutionary musical drama Lady In The Dark (1941), which many considered her crowning achievement. Although acclaim in films never came, Lawrence did star in the 1950 screen adaptation of The Glass Menagerie, which divided critics.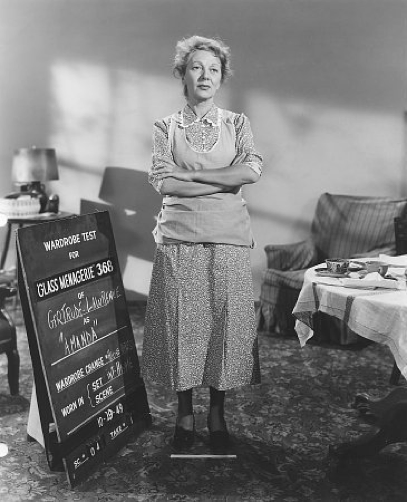 Today, Lawrence's best-known role is her last – Anna, in the original production of Rodgers and Hammerstein's The King And I (1951). Though into her '50s and not up to the vocal demands of the role, Lawrence captivated audiences just as she had in her New York debut. When she died of cancer in 1952, all the lights on Broadway dimmed. It was the first time this honor was given – a fitting tribute to a performer who commanded every house in which she appeared, even, it seems, in death.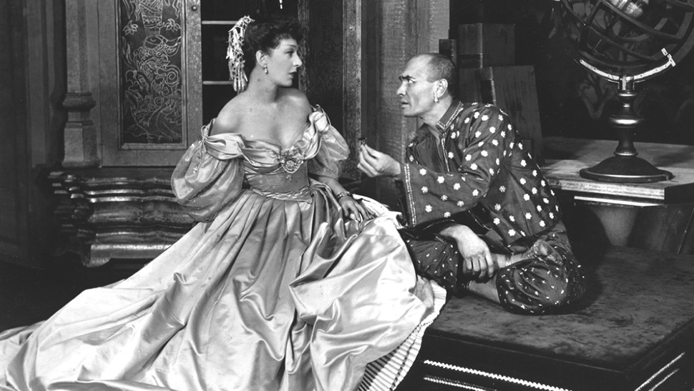 DID YOU KNOW? Julie Andrews starred in a glossy 1968 musical biopic of Lawrence's life called Star! It was not, to put it mildly, luminously received.
Lawrence Roles You Should Know
Kay in Oh, Kay! (1926) [Broadway and West End]
In the first production written especially for her talents, Lawrence played a bootlegger and wowed Broadway audiences with top-drawer Gershwin standards like "Do, Do, Do" and the immortal "Someone To Watch Over Me." Below is Lawrence's own rendition of the latter.
Amanda Prynne in Private Lives (1930) [West End and Broadway]
Starring alongside her good friend Noël Coward, Lawrence played a woman who reconciles with her ex-husband while honeymooning with another. A template for so many derivative works, this classic comedy is probably the playwright's best known. Here's a recorded excerpt.
Susan Trexel in Susan And God (1937) [Broadway]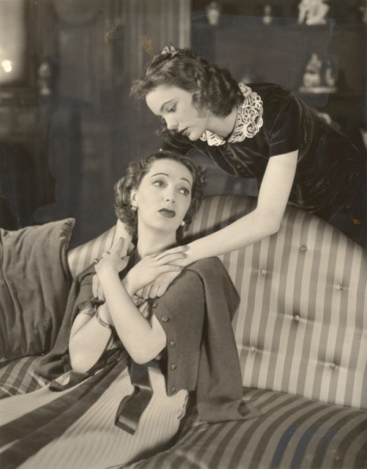 Written by Rachel Crothers, one of the preeminent female playwrights of the era, this comedy had Lawrence playing a society woman who finds God and alienates those around her with both a superficial religious fervor and an inability to recognize her own failings. Joan Crawford played in the film.
Liza Elliott in Lady In The Dark (1941) [Broadway]
This landmark drama, subtitled a "play with music," found Lawrence playing a big-time magazine editor who visits a therapist when she's plagued with relationship troubles and haunted by memories of an unknown song. Starring alongside legends like Danny Kaye, Lawrence's performance was one of the most electric that New York audiences had ever seen. Here's her recording of the 11 o'clock spot.
Anna Leonowens in The King And I (1951) [Broadway]
Lawrence's last Broadway role was that of Anna in the original The King And I, which is regularly revived to this day. While Rodgers and Hammerstein worried about their leading lady's vocal abilities (and her fraying health), audiences were still enchanted with her chronic vitality.
---
Jackson Upperco is a lover of retro television, forgotten Broadway musicals, and Pre-Code Hollywood. He boasts a Bachelors Degree in Film and Television from Boston University. You can keep up with all of his entertainment interests at jacksonupperco.com.
Thumbnail image Public Domain.