Diva Alert #2 : Mary Martin
Written by Jackson Upperco
September 1, 2016
Welcome back to Diva Alert, Performer Stuff's series on Great Dames from the Golden Age of Broadway. In these posts, we're taking a look at some of the American Musical Theatre's most legendary ladies, along with their seminal stage triumphs. Last month we opened with the Queen, Ethel Merman. Now it's time to discuss a diva who makes her own claim for that title…
A nun. A nurse. A lost boy. She played them all. Adored by theatregoers both young and old, this diva paired infectious childlike warmth with an ever-propelling drive for greatness. After a rocky start, she grew to become one of the best-loved stars in the country, breathing life into some of the most iconic musical theatre roles ever created. She was an American treasure. She was Mary Martin.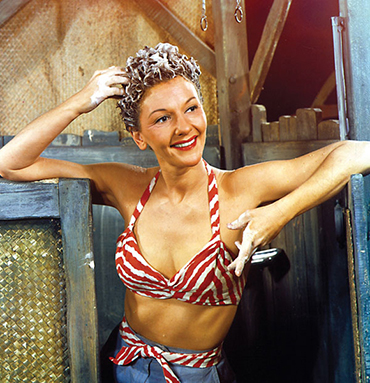 Leaving behind an ordinary husband and a tiny tot, Martin was but a dance teacher with dreams of something greater when she traded her small town Texas life for pavement pounding in L.A. She was eventually cast in the 1938 Broadway musical Leave It To Me!, where her coy cooing of Cole Porter's soon-to-be-classic "My Heart Belongs To Daddy" turned Mary Martin into an overnight sensation. This success drove her once more to Hollywood and into a series of motion pictures, but by 1943, Martin was back again where she belonged: the New York stage.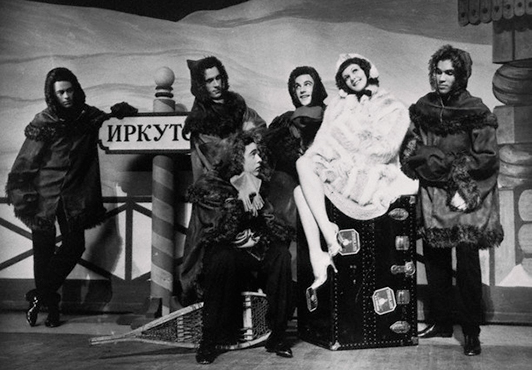 Over the next five decades, this dame did it all – operettas, musicals, plays – and wowed audiences with Tony-winning performances in two of the best remembered shows of the century: South Pacific (1949) and The Sound Of Music (1959). However, her favorite role came playing the titular Peter Pan in the acclaimed 1954 musical adaptation, which she recreated three times for television. And in addition to many other major Broadway triumphs, Martin toured the states – bringing her love of theatre to audiences who had never before seen a Broadway show.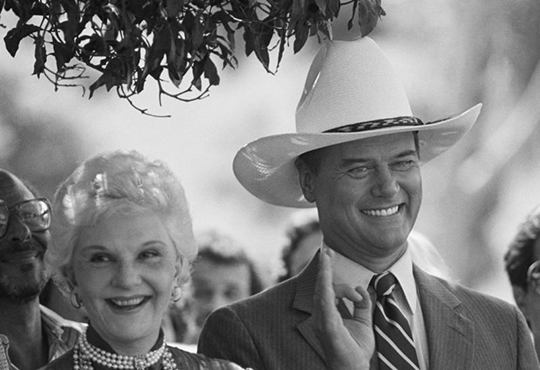 The Texas gal's once tiny tot eventually grew up to be a star in his own right, but this mama never retired from the spotlight either, performing on stage well into the 1980s. She passed away in 1990 at the age of 76. But the joy with which Mary Martin imbued her craft – well, that's as immortal as Peter Pan himself.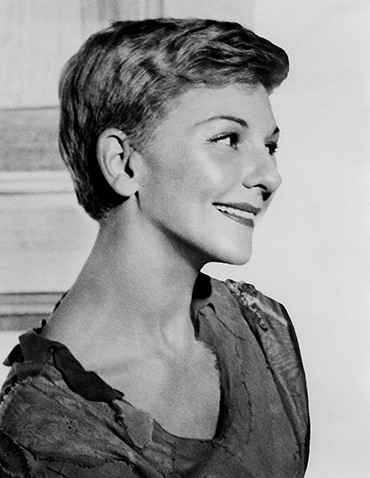 Martin Roles You Should Know
Dolly Winslow in Leave It To Me! (1938)
In her Broadway debut, Martin played a kept woman jilted by her sugar daddy. While stranded at a Siberian railroad station, she performed a mock strip tease and dazzled with the song that would make her a star.
Venus in One Touch Of Venus (1943)
Returning to Broadway after several years in Hollywood, Martin met critical acclaim in her first starring vehicle, playing the Goddess of Love sprung to life in the present day. She put over beautiful tunes like the one below.
Nellie Forbush in South Pacific (1949)
Martin played a war nurse who falls for a French plantation owner and is forced to overcome her own racial prejudices involving his half-Polynesian kids in this Pulitzer Prize winning musical that won ten Tonys (including one for Martin).
Peter Pan in Peter Pan (1954)
Millions of kids across the country will forever remember seeing Martin fly across their TV sets as the boy who wouldn't grow up. It was this diva's greatest triumph, and fortunately, her performance lives on in three individual telecasts!
Maria Rainer in The Sound Of Music (1959)
Before Julie Andrews was dancing around on perfectly manicured hills, Mary Martin was earning a Tony (beating out Ethel Merman's Madame Rose – no easy feat) for her interpretation of the future Maria Von Trapp.
For more about Mary Martin, check out her autobiography, My Heart Belongs, along with David Kaufman's recently published biographical study, Some Enchanted Evenings: The Glittering Life And Times of Mary Martin.
---
Jackson Upperco is a lover of retro television, forgotten Broadway musicals, and Pre-Code Hollywood. He boasts a Bachelors Degree in Film and Television from Boston University. You can keep up with all of his entertainment interests at jacksonupperco.com.
Thumbnail: Public Domain.