Diva Alert #9: Barbara Cook
Written by Jackson Upperco
March 31, 2017
Welcome back to Diva Alert, Performer Stuff's series on Great Dames from the Golden Age of Broadway. In these posts, we're taking a look at some of the American Musical Theatre's most legendary ladies, along with their seminal stage triumphs.
This warm lyric soprano was Broadway's foremost ingénue in the late 1950s. Her turns in several of the most charming musicals of the Golden Age remain electric. Her comeback story remains inspiring. Her voice remains iconic. Her name is… Barbara Cook.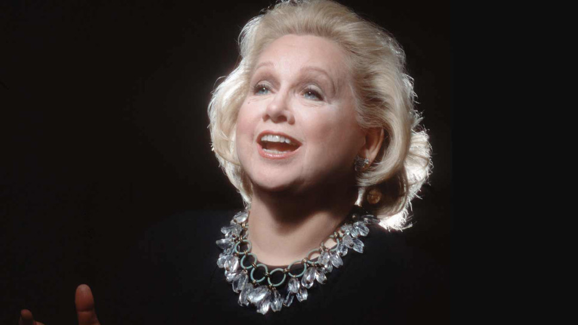 Born in Atlanta to a traveling salesman and a phone operator, Barbara Cook began her professional career when she moved to Manhattan in her early '20s. Following a few years as a local club and resort chanteuse, she made her Broadway debut in 1951's Flahooley. Cook spent the next two decades consistently employed – earning acclaim in revivals of Oklahoma!, Carousel, The King & I, and Show Boat, while originating roles in Plain And Fancy (1955) and Candide (1956), in which she introduced songs like the thrilling "This Is All Very New To Me" and the delicious "Glitter And Be Gay," respectively.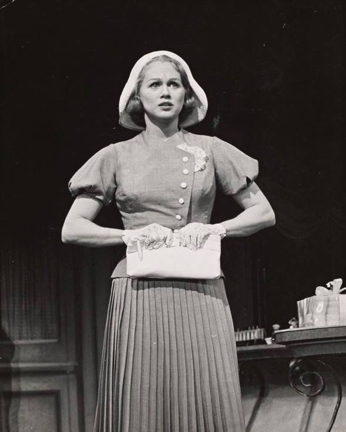 Candide wasn't a success, but Cook's performance was, and it helped to secure the now-leading lady her most famous role, that of Marian the Librarian in the original production of The Music Man (1957). In the years following, the scintillating soprano found herself in a sea of musical flops (The Gay Life, Something More, The Grass Harp) interspersed with one glorious hit, She Loves Me (1963), tours of The Unsinkable Molly Brown and Funny Girl, and even a few straight plays, in which she got to showcase her acting chops.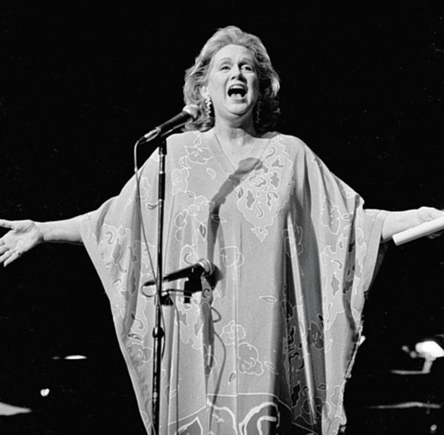 The early '70s was a rough time for Cook, who was now a single mom struggling with obesity, depression, and alcoholism. In 1975, she revitalized her career by teaming with musical director Wally Harper for a comeback at Carnegie Hall that launched the diva on her new trajectory as an acclaimed concert performer. Her most recent Broadway credit came in the 2010 revue Sondheim On Sondheim, for which she was Tony-nominated. Now approaching her tenth decade, Barbara Cook is as celebrated today as she was when she first sang about white knights and vanilla ice cream. And she glitters gaily.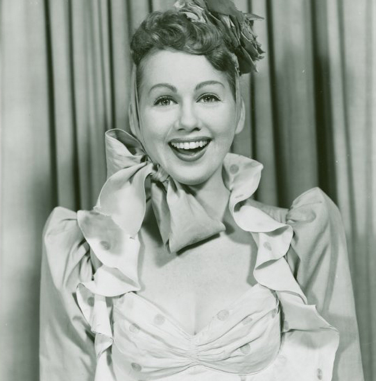 DID YOU KNOW? Barbara Cook played the title character's mother in the 1988 Stratford-upon-Avon production of Carrie.
Cook Roles You Should Know
Cunégonde in Candide (1956)
As mentioned above, this musical telling of Voltaire's classic novella was not a commercial triumph, but Cook's performance was too impressive for the critics to ignore. From the cast recording, here's her iconic coloratura aria "Glitter And Be Gay."
Marian Paroo in The Music Man (1957)
Singing indelible Meredith Willson numbers like "Goodnight My Someone" and "My White Knight," Cook won a Tony for her performance in this classic Golden Age triumph. Here's her rendition of the latter from the 1975 Carnegie Hall album.
Amalia Balash in She Loves Me (1963)
Based on the 1940 film The Shop Around The Corner (which itself was based on a Hungarian play), She Loves Me afforded Cook many opportunities to flaunt her brilliant range – vocal and emotional. From a 1979 concert, here she is with "Vanilla Ice Cream."
---
Jackson Upperco is a lover of retro television, forgotten Broadway musicals, and Pre-Code Hollywood. He boasts a Bachelors Degree in Film and Television from Boston University. You can keep up with all of his entertainment interests at jacksonupperco.com.
Thumbnail: Public Domain.