Diva Alert #8: Julie Andrews
Written by Jackson Upperco
February 23, 2017
Welcome back to Diva Alert, Performer Stuff's series on Great Dames from the Golden Age of Broadway. In these posts, we're taking a look at some of the American Musical Theatre's most legendary ladies, along with their seminal stage triumphs. 
This dame is literally a dame… Yes, this time we're featuring everyone's favorite Cockney flower girl, Medieval queen, and supercalifragilisticexpialidocious nanny: Julie Andrews.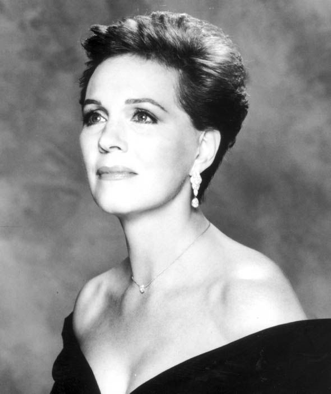 Amid an unstable childhood in war torn England, Julie Andrews's miraculous four octave range was cultivated at an early age. By the time she was ten, Andrews was performing on stage with her mother and stepfather, and made her professional solo debut in 1947 at the famed Hippodrome. She became the youngest performer to ever appear solo in a Royal Command Variety Performance for the King and Queen.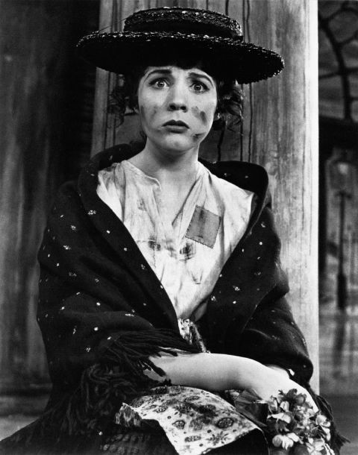 Andrews' success became transatlantic when she made her Broadway debut in a production of the British hit musical The Boy Friend (1954). But it was her next role as Eliza Doolittle in the Original Broadway Production of My Fair Lady (1956) that turned the plucky Brit into Broadway royalty – a theme that was reinforced in her next show, Camelot (1960), which came to define the country's early '60s idealism.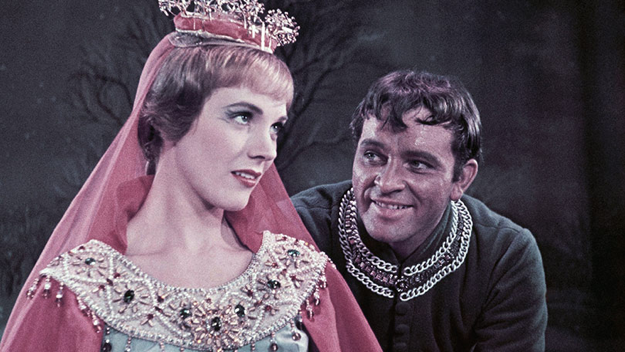 After being passed over for the screen adaptation of My Fair Lady, Andrews earned both an Oscar and a Golden Globe for playing the title role in Disney's beloved Mary Poppins (1964). Her film triumphs continued in classics such as The Sound Of Music (1965), in which Andrews played a role originated on the stage by one of our former divas, Mary Martin, and Thoroughly Modern Millie (1967), alongside last month's diva, Carol Channing.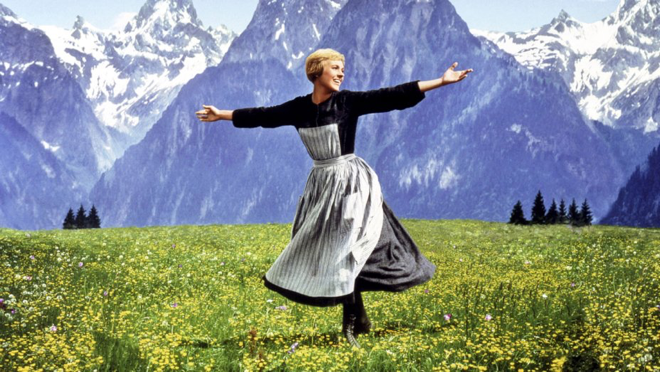 Andrews spent the next several decades delighting audiences on stages and screens – both small and large – everywhere. Her last Broadway role came in Victor/Victoria (1995), based on the 1982 film. Unfortunately, a botched surgery to correct vocal strain in 1997 left permanent damage to the diva's powerful chords. Down but not out, Andrews pressed on –– she continues to appear all over the world, and in 2000 was officially named a Dame by the Queen of England. We, however, already knew she was royalty.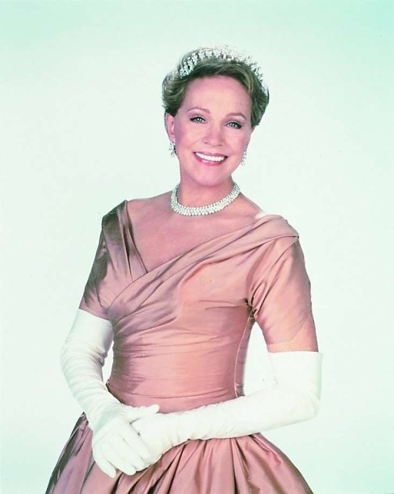 DID YOU KNOW? Julie Andrews played past diva Gertrude Lawrence in a 1968 musical biopic called Star!
Andrews Roles You Should Know
Eliza Doolittle in My Fair Lady (1956, Broadway & West End)
Andrews scored her first Tony nom in the classic musical adaptation of Pygmalion, playing a Cockney flower girl who is transformed into the toast of London society. Here's a clip of her performing "I Could Have Danced All Night" and "Show Me" on Ed Sullivan's show.
Cinderella in Cinderella (1957, TV)
This diva has the distinction of being the first woman to ever play Cinderella in Rodgers and Hammerstein's glorious take on the fairytale. She earned an Emmy nomination for her work here. From the original live broadcast, here's "A Lovely Night".
Queen Guenevere in Camelot (1960, Broadway)
For her role as Queen Guenevere in this musical telling of the King Arthur legend, Andrews earned yet another Tony nomination. By this point, she was royalty both on and off the stage, evidenced here in a brilliant Ed Sullivan performance with Richard Burton.
Mary Poppins in Mary Poppins (1964, film)
After introducing a bevy of unforgettable Sherman Brothers' tunes, Andrews took home several golden statues for her "practically perfect in every way" performance as this famed nanny. With Dick Van Dyke, here's the immortal "Supercalifragilisticexpialidocious."
Victoria Grant/Count Victor Grezhinski in Victor/Victoria (1982, film & 1995, Broadway)
As a woman who disguises herself as a male female impersonator, Andrews not only won a Golden Globe for her work in the 1982 film, but she brought the role to Broadway in the 1995 stage production, her last on the Great White Way. From the film, here's "Le Jazz Hot".
Hungry for more theatre history? Check out our other stories below!
---
Jackson Upperco is a lover of retro television, forgotten Broadway musicals, and Pre-Code Hollywood. He boasts a Bachelors Degree in Film and Television from Boston University. You can keep up with all of his entertainment interests at jacksonupperco.com.
Thumbnail image Public Domain.