Summer is prime reading time for people on summer break. Whether you're moving into another year of high school, progressing through college, or working on lesson plans for teaching over the summer, check out these incredible plays worthy of a poolside read.
1. 4000 Miles by Amy Herzog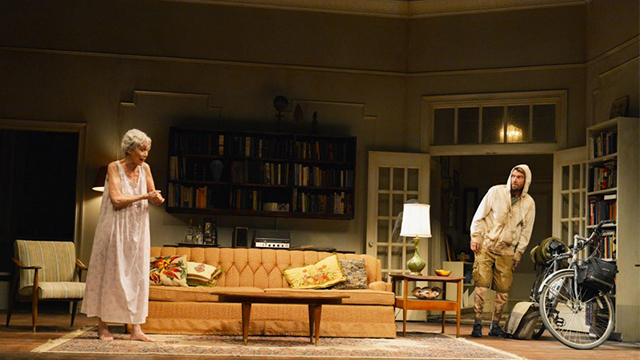 "After suffering a major loss while he was on a cross-country bike trip, 21 year-old Leo seeks solace from his feisty 91 year-old grandmother Vera in her West Village apartment. Over the course of a single month, these unlikely roommates infuriate, bewilder, and ultimately reach each other. 4000 MILES looks at how two outsiders find their way in today's world." – Samuel French
Get the play here.
---
Ashleigh Gardner received her MA in Literary, Cultural, and Textual Studies (with concentrations in Film, Gender Studies, and Psychoanalytic Theory) and her BA in English Literature (with concentrations in Victorian, Gothic, and Early American Literature and Gender Studies) from the University of Central Florida; she received her AA in Theatre/Drama/Dramatic Arts from Valencia College. She is a playwright, an actor, and PerformerStuff.com's Editor.