10 Contemporary LGBTQ+ Playwrights You Should Know
Written by Ashleigh Gardner
May 17, 2017
In our continued series Playwrights You Should Know, we feature 10 contemporary LGBTQ+ playwrights who have made a significant impact in the representation of the LGBTQ+ community through their work.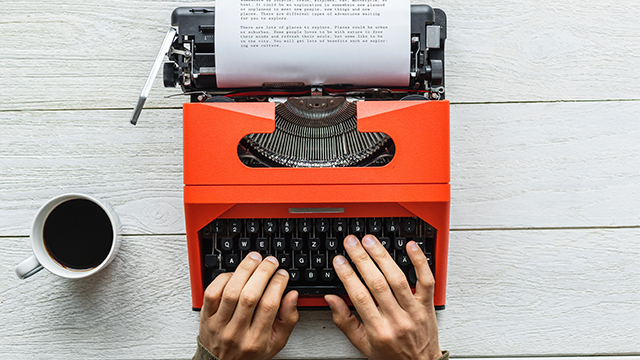 Megan Terry (1932 – )
Best known for her avant garde theatre work from the 1960s, Terry is a founding member of New York City's Open Theater. Terry developed an actor training and character-creation technique known as "transformation" that was used for her 1966 Vietnam War protest play, Viet Rock. Terry also founded the Women's Theater Council in 1972 with Maria Irene Fornes, Rosalyn Drexler, Julie Bovasso, Adrienne Kennedy, and Rochelle Owens.
Trivia: Terry was born Marguerite Duffy and changed her name to Megan because it was the Celtic root of Marguerite, and her last name to Terry to honor 19th century actress Ellen Terry.
Popular works: Approaching Simone, Calm Down Mother, Keep Tightly Closed in a Cool, Dry Place
Jane Chambers (1937 – 1983)
Chambers grew up in Orlando, Florida where she wrote scripts for local public radio stations and studied playwriting at Rollins College before dropping out due to discrimination and moving to New York. Her play Tales of the Revolution and Other American Fables was staged at the O'Neill Memorial Theater in 1972. Her play A Late Snow was one of the first plays to portray lesbian characters in a positive light.
Trivia: There is an annual playwriting award in her name — the Jane Chambers Playwriting Award.
Popular works: A Late Snow, Random Violence, Tales of the Revolution and Other American Fables
Martin Sherman (1938 – )
Sherman's Pulitzer Prize nominated play Bent, produced first in 1978 at the Eugene O'Neill Theater Center, is widely regarded as the play that sparked more research into the treatment of homosexuals in Nazi Germany during World War II. Sherman also produced Mrs. Henderson Presents in 2005, earning him a British Academy of Film and Television Arts award for Best Original Screenplay.
Trivia: His introduction into the theatre came at six when he saw a pre-Broadway version of Guys and Dolls.
Popular works: Bent, When She Danced, A Madhouse in Goa
Jo Clifford (1949 – )
Born John Clifford in Stoke-on-Trent, England, Clifford realized something was different about herself when she put on makeup for a play for the first time. "It was… wow! But the second time I got terrified. I thought I must be a sick person. I was so frightened," she says of the experience. In 1999, Clifford's first play about being transgender, The Night Journey, opened, and her next play, God's New Frock, was largely autobiographical. In her 2009 play, Jesus, Queen of Heaven, Clifford portrayed Jesus as a trans woman and played the role herself. Having been condemned by many churches, it ultimately sold out and is one of her best-known works.
Trivia: Her play Sex, Chips and the Holy Ghost features a transsexual nun and a gay priest.
Popular works: Jesus, Queen of Heaven, The Night Journey, Sex, Chips and the Holy Ghost
Paula Vogel (1951 – )
Vogel received the Pulitzer Prize in 1998 for her play How I Learned to Drive. Her play The Baltimore Waltz is a commentary on the AIDS epidemic and received the Obie Award for Best Play in 1993. One of her more obscure and strange plays is And Baby Makes Seven, a story about a lesbian couple expecting a baby by their friend Peter. To prepare for parenthood, they invent imaginary children that they act out and subsequently kill off.
Trivia: Vogel was the Chair of the playwriting department at the Yale School of Drama.
Popular works: And Baby Makes Seven, How I Learned To Drive, The Baltimore Waltz, A Play About A Handkerchief
Tony Kushner (1956 – )
In 1993, he received the Pulitzer Prize for his play Angels in America: A Gay Fantasia on National Themes which was later made into a film starring Meryl Streep, Al Pacino, Patrick Wilson, Mary-Louise Parker, and Emma Thompson. Kushner has received several honorary doctorate degrees, one from Brandeis University, one from SUNY Purchase College, one from CUNY's John Jay College of Criminal Justice, and one from Ithaca College.
Trivia: Kushner worked on the screenplay for the 2016 film Fences starring Viola Davis and Denzel Washington.
Popular works: Angels in America: A Gay Fantasia on National Themes, A Bright Room Called Day, The Good Person of Szechuan
Jon Robin Baitz (1961 – )
Working as a bookstore clerk and assistant to two producers instead of attending college, Baitz was inspired to write his first one-act play, Mizlansky/Zilinsky. His first two-act play, The Film Society, was so successful in LA that it was premiered Off-Broadway in New York in 1988 with Nathan Lane. He has written for the stage, film, and television.
Trivia: Baitz was raised in Brazil and South Africa before his family returned to their home in California.
Popular works: Other Desert Cities, The Film Society, The Substance of Fire
Alexi Kaye Campbell (1966 – )
His second play, The Pride, was received well and earned Campbell the Critic's Circle Prize for Most Promising Playwright and the John Whiting Award for Best New Play. Campbell also wrote the screenplay for The Woman in Gold starring veteran actor Helen Mirren. It was the highest earning indie film of 2015.
Trivia: Campbell was born in Athens, Greece and took his mother's maiden name instead of keeping his father's last name.
Bathsheba Doran
Doran, a recipient of a Fulbright Scholarship and a playwriting fellow at the Juilliard School, has seen her work developed by the O'Neill Playwriting Center, Lincoln Center, Manhattan Theatre Club, and Sundance Theatre Lab. She has also been commissioned by Playwrights Horizons and the Atlantic Theatre Company.
Trivia: As a little girl, Doran fell in love with the theatre when she realized that the shadow of Peter Pan was made of pantyhose.
Popular works: Kin, The Mystery of Love and Sex, Living Room in Africa
Adam Bock
Bock studied at the National Institute at the Eugene O'Neill Theater Center and has had plays produced at Playwrights Horizons in New York. He has been nominated for two 2007-2008 Outer Critics Circle Awards, and The Receptionist and The Drunken City were nominated for Outstanding Off-Broadway Play.
Trivia: He is an artistic associate of Shotgun Players, an award-winning San Francisco theatre group.
Popular works: The Drunken City, A Small Fire, The Receptionist
Hungry for more theatre history? Check out our other stories below!
---
Ashleigh Gardner received her AA in Theatre/Drama/Dramatic Arts from Valencia College and her Bachelors Degree in English Literature and Masters Degree in Literary, Cultural, and Textual Studies from the University of Central Florida. She is a playwright, an actor, and PerformerStuff.com's Editor.