6 Questions With Kenny, Featuring Kerry Butler
Written by Kenny Howard
May 9, 2017
I first saw Kerry in the original off-Broadway production of Bat Boy (Shelley) and later we had a chance to work on a few readings together, and her heart is as big as her voice.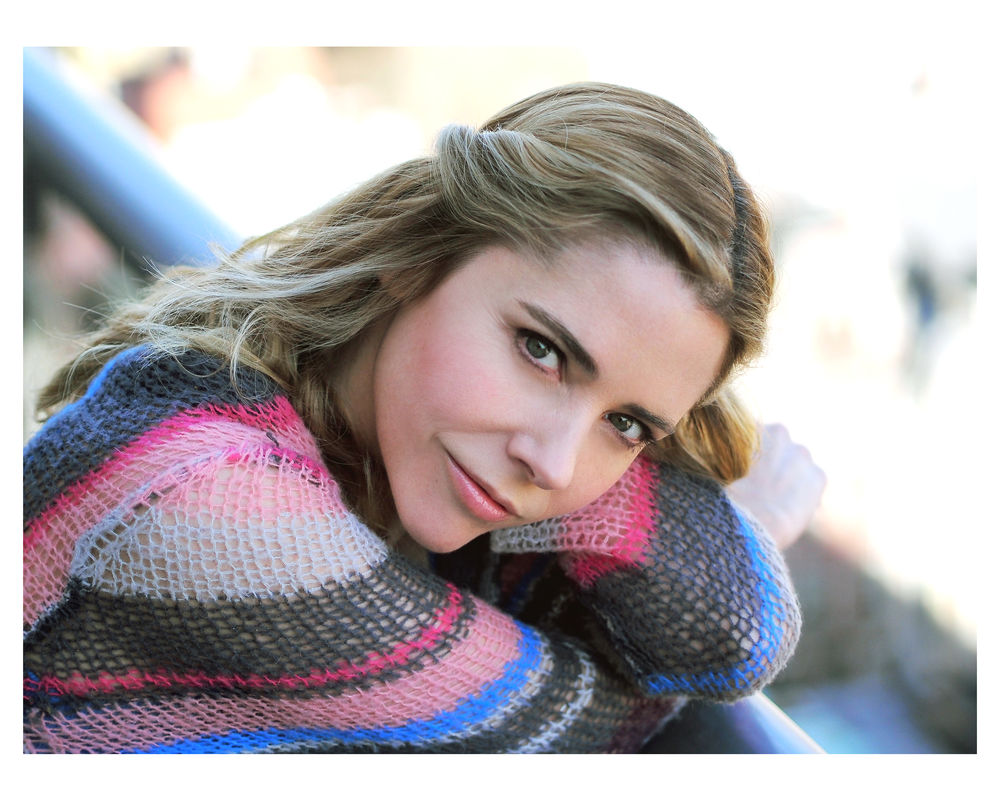 She earned a Tony nomination in Xanadu (as Clio and Kira) and Broadway roles in Hairspray (Penny Pingleton), Little Shop of Horrors (Audrey), Beauty and the Beast (Belle), Rock of Ages (Sherrie) and Catch Me If You Can (Brenda Strong). Here is how she answered her six questions:
1. When auditioning for roles early in your career, what were some of your "go to" songs and/or monologues?
My main song was "I Just Want to Be a Star" from Nunsense. And my monologue was from Anne Frank.   "Look at the stars, Peter…"
2. What is your post show guilty pleasure?
Dark chocolate, and occasionally, an alcoholic beverage.
3. Do you have a regiment of liquids, etc. for your voice during a Broadway run?
Not really. I try not to drink much alcohol, instead lots of Throat Coat tea which is almost as fun! I always spend at least 30 minutes warming up my voice.
4. What is one of the funniest moments that has happened or mis-happened to you on stage?
When I was Belle, I sang "Little Town (Belle's Song)", and as I sang that the little village crashed into each other. It was not quiet.
5. What was your worst audition and what happened?
I had to play an instrument, and I had been playing the ukulele for over a year, but for an audience of no one. Well, that's not true — we would have sing-a-longs with my family. Anyway, I went on this audition and was so nervous to play in front of other people I completely choked!!
6. Are there any particular items or good luck charms that you always bring to put in your dressing room?
No, but I always decorate it with pictures of my family.
Need some advice? We've got you covered.
---
Kenny Howard is currently the Artistic Director of The Abbey and Education Director for Florida Theatrical Association he created FTA's  New Musical Discovery Series to continue he commitment to developing new works, as well as conceived, co-wrote and directed shows for Norwegian Cruise Lines. He co-founded of The Broadway Consortium, LLC, which produced the Broadway Productions of Chinglish, Bonnie & Clyde, Evita, Gore Vidal's The Best Man, Big Fish, Matilda, Rodgers & Hammerstein's Cinderella, and the West End transfer of Master Class starring Tyne Daly. Under his management, TBC company received 6 Drama Desk Nominations and 5 Tony Award nominations, including a win for The Gershwin's Porgy & Bess.  He also co-founded Broadway Records which produced numerous cast and cabaret albums including How To Succeed, Matilda, and Big Fish Orginal Cast Recordings, two of which received Grammy nominations, He is a graduate of UCF and currently serves on the board of The Orlando International Fringe Festival.