12 Early Twentieth Century Female Playwrights You Should Know
Written by Ashleigh Gardner
December 12, 2016
In our continued celebration of theatre history, we bring you a list of twelve female playwrights from the early nineteenth century. Like the women before them, these ladies dabbled in multiple artistic, literary, intellectual, and social endeavors and lead and founded some of the most influential organizations in American history.
Susan Glaspell (1876 – 1948)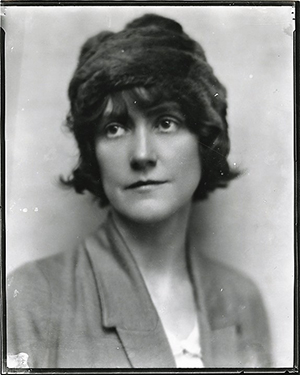 Glaspell was the Midwest director of the Federal Theater Project, serving under Hallie Flanagan, director of the FTP, during the Great Depression. She earned the Pulitzer Prize for her play, Alison's House in 1930. Her work primarily addresses the social issues of the time and were largely autobiographical.
Trivia: Glaspell gave the commencement speech at her 1894 high school graduation.
Plays: Bernice, Inheritors, The Verge, Chains of Dew, The Comic Artist, Alison's House, and Springs Eternal
Rachel Crothers (1878 – 1958)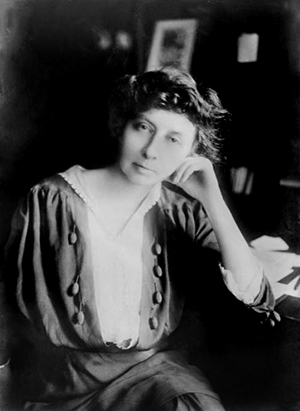 Her plays often dealt with feminist issues like the sexual double standard, divorce, "free love", prostitution, and Freudian psychology. Among theater historians, she is regarded as one of the most influential dramatists of the early 20th century. Though she experienced great success on Broadway with such plays as her 1906 script The Three of Us, she also experienced flops — but this didn't stop her from writing. By the time she was 59, she had written at least sixteen plays.
Trivia: Crothers established the United Theatre Relief Committee, the Stage Relief Fund, the Stage Women's War Relief Fund, and the American Theatre Wing for War Relief.
Popular Plays: The Three of Us, A Man's World, As Husbands Go, Nice People, Let Us Be Gay, and Susan and God
Margaret Mayo (1882–1951)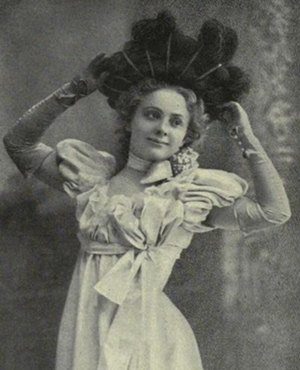 Born Lillian Elizabeth Slatten, Mayo got her stage name when she traveled in her teen years to New York. Mayo began her writing career when she married Edgar Selwyn, a fellow actor. She averaged about a play a year from 1901 to 1917. In 1926, she signed the Agreement of American Dramatists, the document that would eventually lead to the founding of the Dramatists Guild of America.
Trivia: In 1917, her play Polly of the Circus was the first motion picture adapted by the Goldwyn Company, of which she was a founding member — yes that Goldwyn company. (The one with the roaring lion.)
Plays: Polly of the Circus, Baby Mine, Twin Beds, and Seeing Things
Sophie Treadwell (1885 – 1970)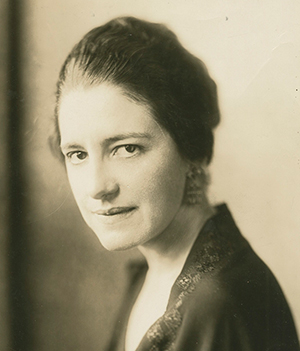 Best known for her play Machinal, Treadwell is celebrated for her use of the stage as a pulpit for questioning society's treatment of women. In addition to being a playwright, Treadwell was also a journalist for the San Francisco Examiner. Briefly, she worked as a vaudeville performer in Los Angeles before beginning her playwriting career, during which time she heavily advocated for authors rights.
Trivia: Treadwell became involved in a dispute with John Barrymore after his wife, Michael Strange (pseudonym of Blanche Oelrichs), wrote a script that borrowed heavily from one Treadwell had written years before. Treadwell won.
Plays: Gringo, Machinal, Lone Valley, Plumes in the Dust, and Hope for a Harvest
Alice Gerstenberg (1885 – 1972)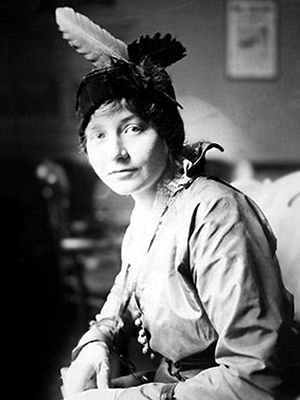 Best known for her experimental feminist dramas, Gerstenberg was exposed frequently to theatre from a young age. She would be one of the first playwrights to use a split subject in her work, a technique Eugene O'Neill would later employ in Strange Interlude.
Trivia: Gerstenberg became highly involved with the Little Theatre movement, a wave of theatre artists who wished to provide spaces where playwrights could experiment freely with all forms of theatre.
Plays: Alice in Wonderland (adaptation of Lewis Carrol's novel), Overtones, and A Small World
Zoë Akins (1886 – 1958)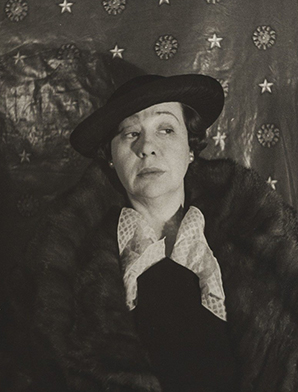 Akins wrote her first play, a parody of Greek tragedy, while she attended Monticello Seminary. She was also a film writer, enjoying critical acclaim for her scripts for The Greeks Had a Word For It (1932) (based on her own original play), Sarah and Son (1930), and Morning Glory (1933). in 1935, Akins was awarded the Pulitzer Prize for Drama for her dramatization of Edith Wharton's novella, The Old Maid.
Trivia: Her play The Greeks Had a Word For It was adapted into films three times: in 1932, 1938, and 1953.
Plays: Papa, The Magical City, Déclassée, and The Greeks Had a Word For It
Hallie Flanagan (1890 – 1969)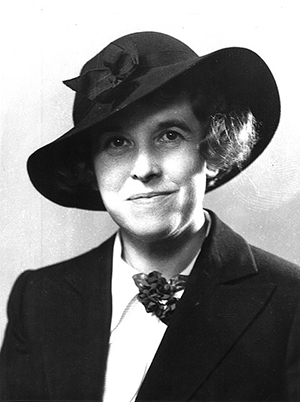 Flanagan served as the director of the Federal Theater Project from 1935 to 1942. While she studied at Harvard University, she was appointed as the director to the workshop's actor's group in 1923 and subsequently began developing experimental theatre. She traveled the world to study different kinds of theatre, and while abroad, she met Konstantin Stanislavki and wrote a book: Shifting Scenes of the Modern European Theater.
Trivia: By 1936, Flanagan had ped 12,500 people find jobs across 28 states, all during the Great Depression.
Plays: The Curtain and Can you Hear Their Voices?
Mae West (1893 – 1980)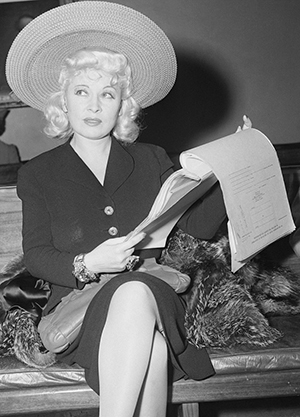 Mae West made a name for herself in New York and on the vaudeville stage before she ventured to Hollywood to write screenplays. In her early days of vaudeville, she performed as a male impersonator, and after being incarcerated for 10 days for "corrupting the morals of youth", West became famous as the "bad girl" persona of the stage. Bawdy, irreverent, and using every advantage to exercise her agency, West was a pioneer in creating outlandish and fun feminist works.
Trivia: West was an early, avid supporter of gay rights.
Plays: Sex, The Drag, Pleasure Man, and Diamond Lil
Marita Bonner (1899 – 1971)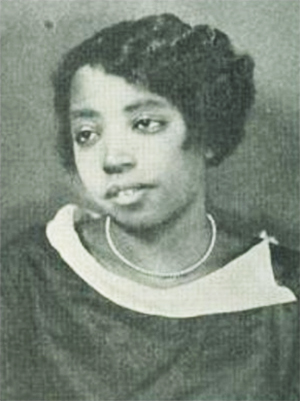 Bonner attended Brookline High School where she contributed to the The Sagamore, the school's magazine. In college, she studied English and comparative literature while maintaining studies in German musical composition. During her literary career, she frequently contributed to The Crisis and Opportunity, two publications for civil rights organizations. Bonner argued against racism and sexism, and strongly identified herself as a black woman in her own time rather than focusing on a universal African past.
Trivia: Bonner, along with 15 other women, chartered the Iota Chapter of Delta Sigma Theta sorority.
Plays: The Pot Maker, The Purple Flower – A Play, and Exit, an Illusion. (All available here.)
Regina M. Anderson (1901 – 1993)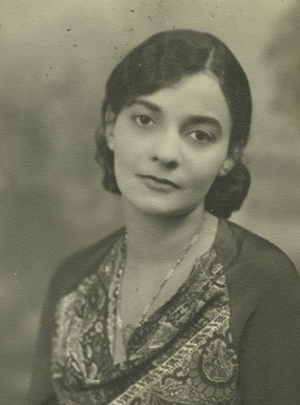 A librarian at the New York Public Library, Anderson was a key member of the Harlem Renaissance. She and two other black female intellectuals opened up their apartment to host salons, events, and gatherings for artists.
Trivia: Anderson and W.E.B. Du Bois co-founded the Krigwa Players, a black theater company.
Plays: Climbing Jacob's Ladder and Underground (Find them here.)
Mary Coyle Chase (1906 – 1981)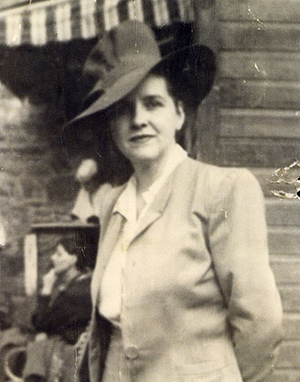 Chase was also a children's novelist and journalist in addition to being a playwright. In 1936, her play Me Third, was produced by the Federal Theater Project, and in 1945, she won the Pulitzer Prize for Drama for her play Harvey.
Trivia: While a journalist, she rode around in a Model T Ford with photographer Harry Rhoads, riding from story to story at breakneck speed.
Plays: Harvey, Me Third, Chi House, and Bernardine
Alice Childress (1916 – 1994)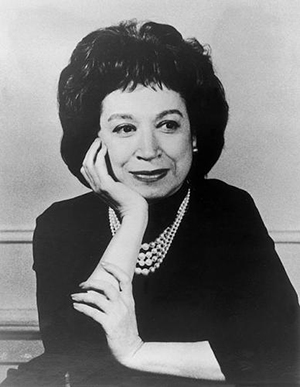 The only African American woman to have written, produced, and published plays for four decades, Childress focused her writing on the poor and unfortunate of society. As a child, she became involved in theatre immediately after high school. Her first play, a one-act named Florence, included themes of he empowerment of black women, interracial politics, and working-class life.
Trivia: Childress was the first African American woman to win an Obie award for Best Off-Broadway Play.
Plays: Florence, Trouble in Mind, and Wedding Band
Hungry for more theatre history? Check out our other stories below!
---
Ashleigh Gardner received her AA in Theatre/Drama/Dramatic Arts from Valencia College and her Bachelors Degree in English Literature and Masters Degree in Literary, Cultural, and Textual Studies from the University of Central Florida. She is a playwright, an actor, and PerformerStuff.com's Editor. 
Photo credits:
Susan Glaspell. © Nikolas Murray.