Looking for a monologue that features evil and manipulative characters?  These monologues feature characters committing sinister acts, full of malice, hate, and greed to both strangers and loved ones alike.  Whether evil is a trait these characters possess, or something that they carry out in severe acts, we see the true depth of their terror, destruction, and lack of sympathy that is left in their wake.
A monologue from Marie LaVeau and the Vampire by Rosary O'Neill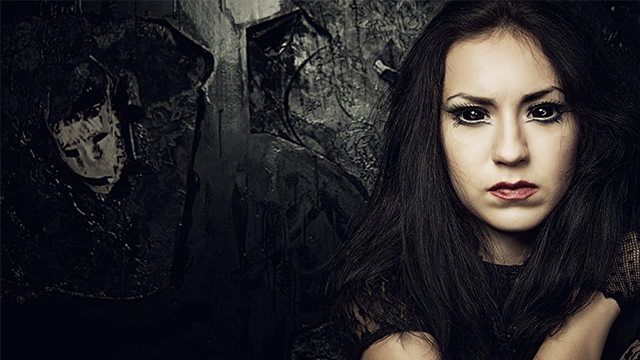 (Female, Dramatic, 20s – 50s)
Marie LaVeau and the Vampire is a mystery/comedy about the voodoo priestess Marie LaVeau and the band of spirits that try to kill her.  We're in the death mind of the legendary healer. Saints and other ghostly intruders threaten, block, and subvert her return to earth. The daughter of a white planter and a black free woman, Marie uses all means available to snare these spirits and live again. We're in her occult parlor, in the French Quarter of New Orleans. In this monologue, Fantôme encourages Death to kill Marie quick.
---
Meghan Mitchell is a working actor who graduated cum laude from North Central College in Naperville, Illinois with a B.A. in Musical Theatre. She loves Shakespeare and nightly fireworks, and after working regionally and on ships, she is now proud to call Orlando her home.