If you're entering a directing project during your junior or senior year of high school (or embarking on the adventure of a directing program in college), you'll need some quick tips on how to tackle the art of directing. The books below are no more than 180 pages each. You can literally read these in less than a week (less than two days if you put your mind to it). Directors put down their words of wisdom into concise notes and tips to help aspiring directors like you get the most out of your first directing experience.
Backwards and Forwards by David Ball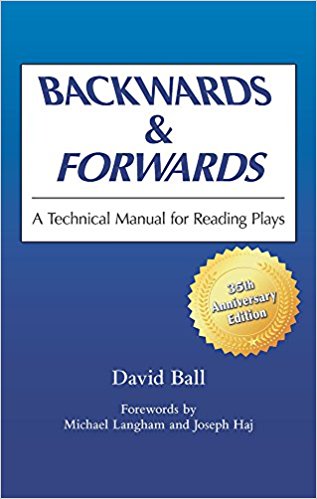 During his work at the Guthrie Theater, David Ball developed this guide for directing after studying the work of playwrights of every period (and the methods they used to make their plays fit for the stage). The book is chock full of tools for students and professionals as they make their way through plot, character, theme, exposition, imagery, conflict, theatricality, and the other crucial parts of the superstructure of a play. This guide stresses what the playwright might consider the most important parts of the play — so that the director can focus on larger themes and foundations and stay true to the playwright's intention. 
Get the book here.
---
Ashleigh Gardner received her AA in Theatre/Drama/Dramatic Arts from Valencia College and her Bachelors Degree in English Literature and Masters Degree in Literary, Cultural, and Textual Studies from the University of Central Florida. She is a playwright, an actor, and PerformerStuff.com's Editor.