What Does it Take to Break into Voiceovers?
Written by Ginny Kopf
December 20, 2016
"Having talent" is just one small part of making it in voiceovers!
1. You must be a flawless sight reader.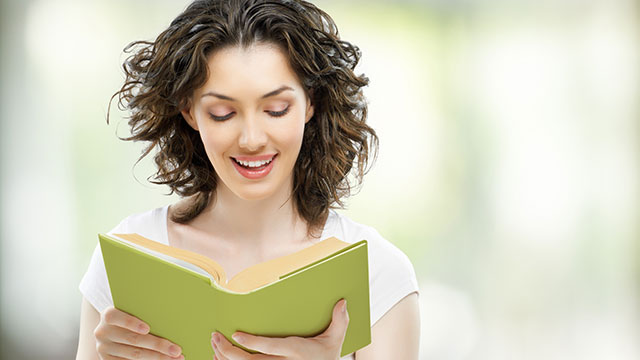 How do I do that? Simple: read aloud every day for at least 20 minutes.  This develops perfect eye-to-mouth coordination, breath control, your acting chops, and ability to change your voice quickly. Build endurance so that you could read 2 hours with no mistakes–even up to 6 hours.  Challenge yourself with all kinds of material.
2. You must be directable.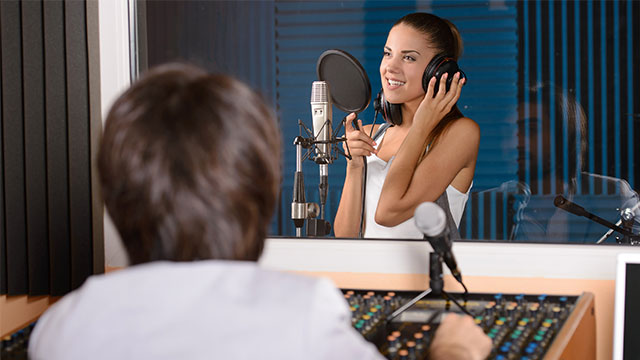 This is what producers ask for:  someone directable, not "the gal that can do a hundred funny voices," or "the guy with the low, rich, Morgan Freeman voice." If you're directable, then they can get you there with very little coaching.
How do I do that? Take acting and voiceover workshops to stay sharp about taking direction quickly. Learn the voiceover lingo. Learn how producers give direction in the studio with very little coaching or with picky technical notes. This is different than working with a stage director.
3. You need to be comfortable and professional in a studio.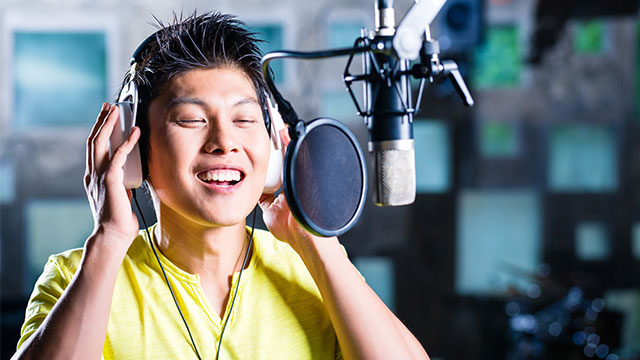 Too many 'talented' people freeze up when they get in a studio, just because they don't have enough experience.
How do I do that? First get experience in a real studio by volunteering. Do student projects at Full Sail (if you live in Orlando) or local college film and sound programs. Answer ads for volunteers.  Ask friends and family if you can do their voicemail message or web site.  If you have your own studio (and you should) then play and explore every day. Learn mic technique so you keep your mouth "on axis" of the mic and don't shift away from it in your enthusiasm.
4. Work on your Neutral American speech.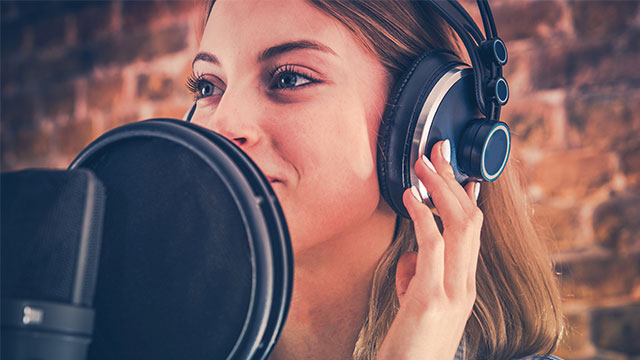 How do I do that? Actually, 75% of the work is narrations, tutorials, and technical reads, so develop your own "real" voice, not just your fun character voices. You may need a coach if you have a Southern, Midwestern, or Northern regionalism. Even if you want to do animation, at some point you'll have to play the "adult," the narrator, teacher, or newscaster.
5. Know the playing field.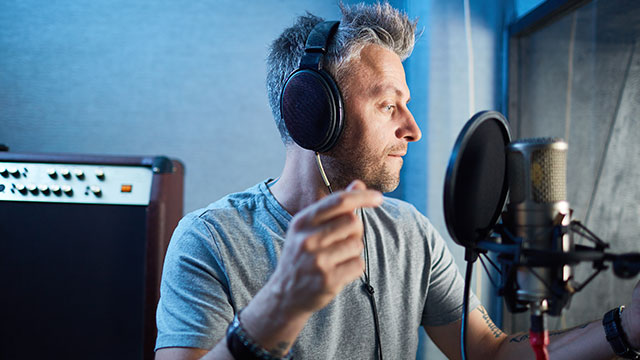 You need to know everything about this field and how to market yourself. And listen, listen, listen, to discover all that it will take to "sell" your voice.
How do I do that? Part of your daily workout should be to listen–really listen—to voiceovers everywhere.  Mimic and learn. Channel surf the TV, radio and online, like commercials, tutorials, documentaries, science or health shows, and of course cartoons and video games. Being familiar with types and styles of voices being hired will help you to be able to take the producer's direction when they ask for certain voices.  There are lots of voiceover sites, books, and articles to equip you with the knowledge you need about the field and how to market your talent.
There's so much more than just having a great voice!
Need some advice? We've got you covered.
---
Ginny Kopf is well known in Florida as a vocal trainer to singers, actors, business professionals and media personalities. For 20 years she has given private lessons and taught courses on Voice, Diction, Dialects, Accent Reduction, and Professional Image at L.A. Acting Studio, UCF, and Valencia Community College. Ginny has done extensive speech and dialect coaching for Disney, Universal Studios, and numerous theatres and corporations, locally and nationally. She has a Masters Degree in Theatre Voice and an MFA in Vocal Science, and has authored a textbook, The Dialect Handbook and a CD series, Accent Reduction Workshop.