Are you a theatre teacher who is struggling to find free resources for distance learning and looking for some new ways to incorporate theatre-related material into your online drama classes, check out some opportunities below. With new articles and resources every week, PerformerStuff.com is a constantly growing resource for teachers and students alike. Bonus? They're all completely free.
Use Performer Stuff's inspiring social media series or Performer Tips to give students hope, advice, and encouragement.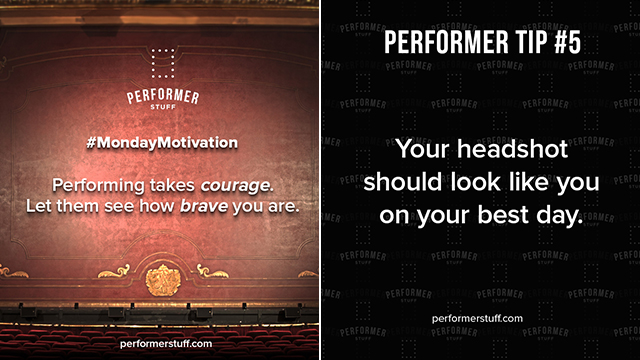 Students are looking for advice everywhere, and Performer Stuff is eager to give students the boost they need to keep pushing toward their dreams. Consider starting each week or each class with a motivational note from our #MondayMotivation, #TuesdayThoughts, #WednesdayWisdom, or Performer Tips series.
Get the #InspiringAdvice Series for Free Here
Need some advice? We've got you covered.