What Shakespeare Sidekick Is Perfect For You?
Written by Rose Helsinger
January 16th, 2020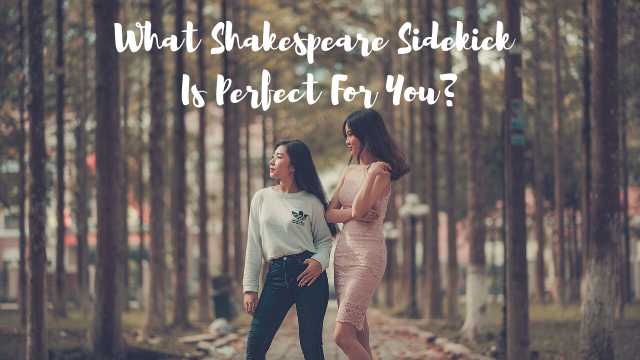 Shakespeare has a whole host of characters that are 100% organic sidekick material. Whether you're looking for a workplace buddy, a partner in crime, or an inseparable best friend forever, old Willy Shakes has got it all. Take the quiz to find out what sidekick is meant to be your perfect partner!
Want more fun stuff? Check out more below!
---
Rose Helsinger 

is a playwright and author studying Creative Writing at Florida State University. She is currently working toward her undergraduate thesis on Shakespeare and Adultery. Her one-act, Between Mars and Me, is available for purchase from YouthPlays.