As a professional Acting and Audition coach, I spend a lot of my career coaching high school seniors and Gap students through the college audition process, both through my studio (MJE Acting Studio) and as Co-Owner of CAP: College Audition Project. When I am not privately coaching students, I am usually teaching workshops and masterclasses around the country, instructing students and adults about all things "College Audition."
One of the most significant parts of navigating through the college audition process is school selections. Each year I help dozens of students, both in the US and Internationally, put together a list of what colleges they may want to audition for. Many factors go into finding the right programs for each person, and these selections are not a "one size fits all" kind of thing. Many of us have seen articles that shine a light on the top 10, 20 or even 30 programs around the country. And to those article's credit, those schools do offer excellent training, fantastic faculty and top-notch facilities and deserve the notoriety, I have personally had students commit to many of those programs.
However, because there can be upwards to 1500-2000+ students auditioning every year for places in acting and musical theater programs, it is essential to know what other programs are out there that also offer the training, faculty, and facilities that help young artists get ready for careers in the performing arts. Some programs become top choices for students because they offer what they are looking for in a school. The truth is that there is no "perfect" school, but there can be a perfect school for each person!
Over the next several weeks, I will show you 40 programs around the nation that I think you should check out for yourself. In this first article, I am going to show you ten programs located in the Southern regions of the US. These programs have much to offer! So, if you prefer a warmer climate and southern hospitality, then they may be the perfect fit for you!
UNIVERSITY OF CENTRAL FLORIDA
LOCATION: Orlando, FL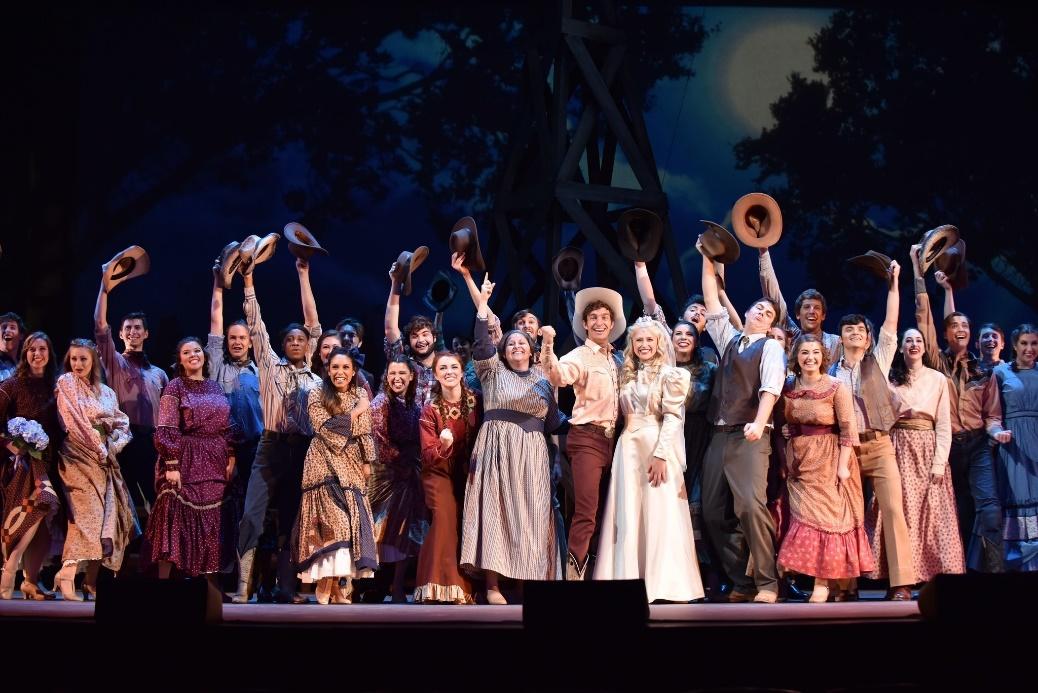 DEGREES OFFERED: BFA Musical Theatre, BFA Acting, BFA Stage Management, BFA Design & Technology, and BA Theatre Studies
AUDITION FACTS: UCF does require a prescreen for the BFA Musical Theatre but does not for the BFA Acting program, though you will still need to go through an audition process.
ALUMNI FACTS: UCF Alumni can be found all over the entertainment industry, like Patrick Sylvester who just released a new album "Fortunate Son," Jerusha Cavazos who was just cast in the new musical "Between the Lines" Off-Broadway!, and Khalifa White who made it to the TOP 3 in the search for the NEW Roxie!
DEPARTMENT FACTS: Theatre UCF has artistic partnerships with Walt Disney World, The Orlando Shakespeare Theatre, and The Orlando Repertory Theatre. Partnerships such as these provide a wealth of cultural and educational resources. Opportunities are available to student performers, technicians, and stage managers working on productions with these organizations to earn points towards membership in Actors' Equity Association, an essential and necessary affiliation for our emerging theatre professionals. Helps singers and speakers find a full range of expression in their voices, while promoting healthy vocal habits.
MY EXTRAS: Orlando is an excellent entrainment location; there are SO many opportunities for performers and technicians to get real-life experience while enrolled in college.
---
Michelle is the owner of MJE Acting Studio where she offers her services as a private acting and audition coach to students around the nation both online and in person. Her students have been accepted to top universities around the world as well as professionally on Broadway, National Tours, regional theatre and TV/Film. She is also Co-Owner of CAP: College Audition Project, which host the CAP United Auditions as well as premier college audition coaching website with online navigation tools to help students through the college process. You can find out more about Michelle at www.mjeactingstudio.com or CAP at www.collegeauditionproject.com.