Prepping for Drama School: Pandemic Style
Written by Amanda Grace
January 13, 2021
Getting in to my first-choice acting programme was a dream come true. Now that I'm in the middle of quarantine in a newly-declared Tier 4 city, life is feeling a bit nightmareish.
A whole class of up-and-coming artists have seen the curtain fall on their final year with cancelled showcases and distanced performances, rendering their graduation and introduction into a world of widely-dimmed stage lights bittersweet. When I was attending auditions in February and March of 2020, I had no way of knowing that I would be part of the first cohort of drama students beginning their training in a pandemic, and coming to terms with what essential changes will look like day-to-day has been as hectic as the changes themselves.
If being a theatre artist teaches one anything, though, it's how to live on one's feet. Adaptability is the gift of the creative, and a necessity to those of you who are embarking on your drama school journey this year. From my bubble to yours, here are the tools that have helped me build a track to beginning of term.
1. Gather your reading list.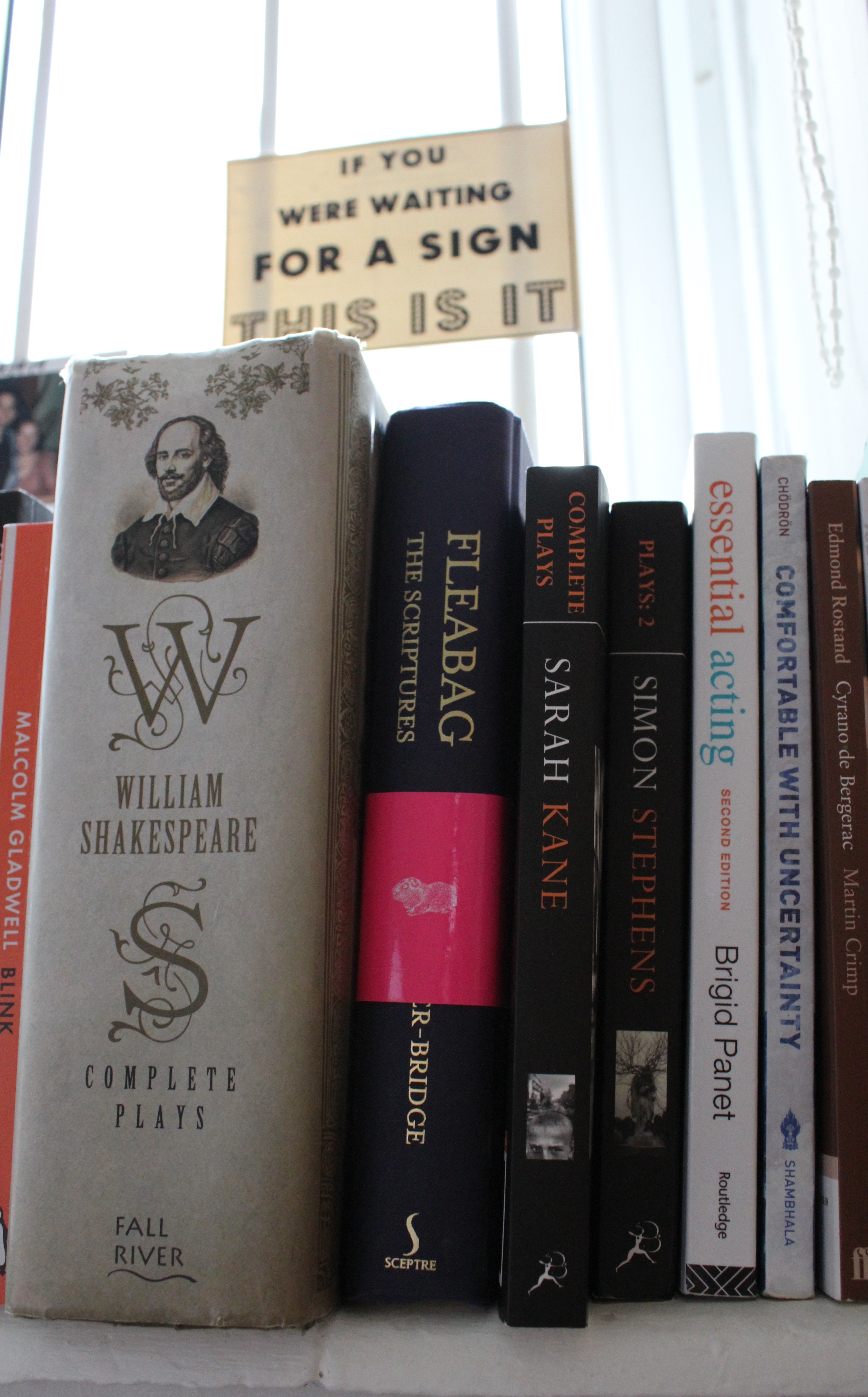 Moving to London for my programme now incurred a two-week period of self-isolation… in an empty flat… by myself. It's been a challenge, to say the least, to muddle through quarantine without a bank account, phone number, or any of the nice things foreigners have to acquire in person, and I can't say I've endured it with grace. But my calmest moments in the maddening quiet have been spent hacking away at my course's required reading.
I'm a bookworm, so this is therapeutic in and of itself, but if you're not the biggest reader, working through the few assignments you can in advance of your course will still give you a sense of purpose—of doing the thing you came to school to do. I can't go see a show to feel engaged with my craft, but I can spend time with the words of Sarah Kane and Emma Smith. Their words remind me that something is waiting for me on the other side, and that creating theatre takes many forms, only one of which is standing on a stage.
2. Order materials in advance.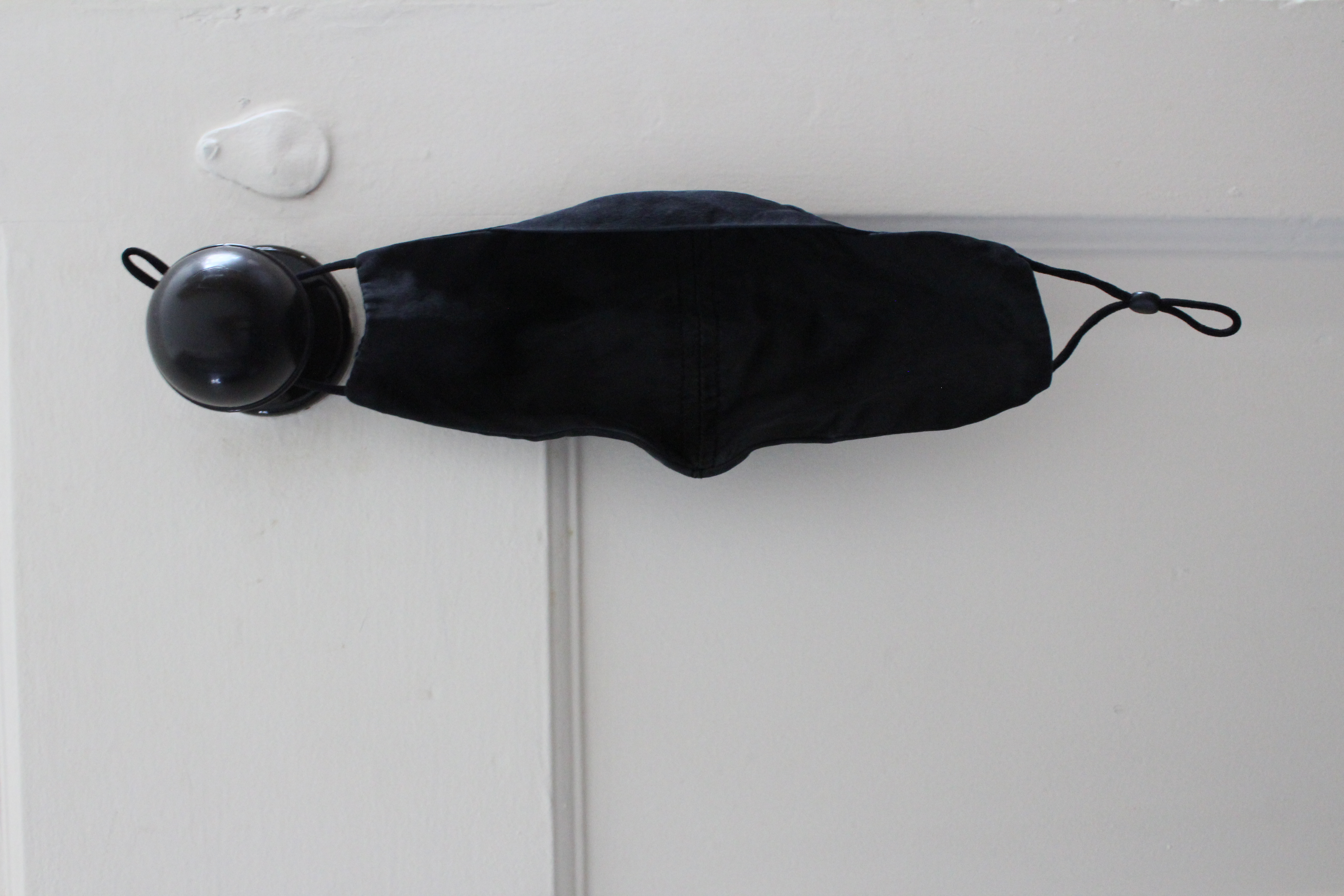 Postal systems the world over are struggling with increased workloads, decreased resources, and the physical risks of continuing to operate as cases rise. The absolute least those of us depending on these services can do is allow for extra shipping time in acquiring the tools we need for our trade.
Course materials will look different this year. I had anticipated the warm fuzzies getting a proper set of blacks would bring, but I hadn't anticipated adding a mask to the ensemble. Still, rolling with the punches, I found a black silk number that—in its own apocalyptic kind of way—makes me feel professional and put-together for rehearsal while protecting my coursemates.
3. Have inspiration lined up and ready.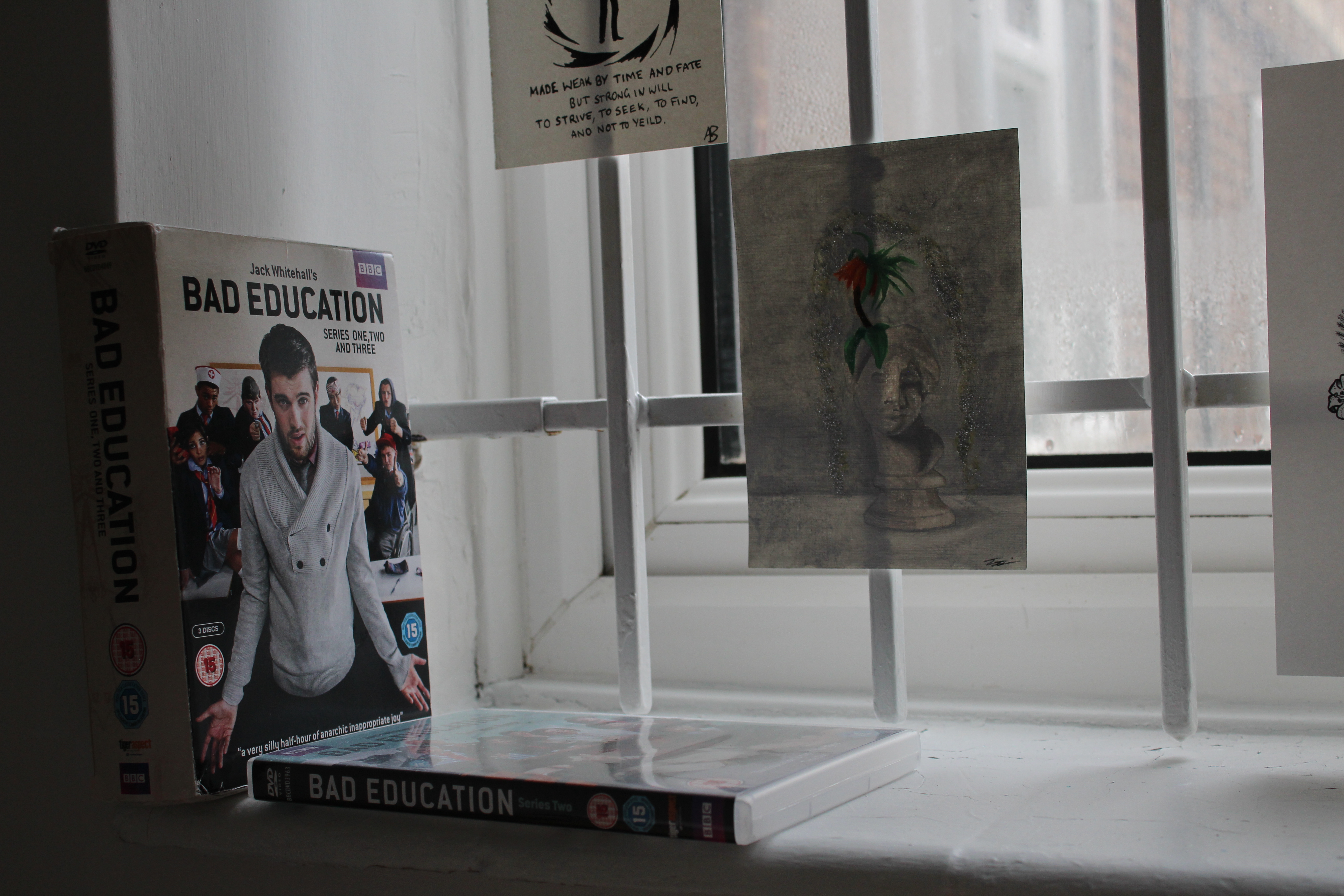 My instinctual crisis response tends to be: "Push through! You'll get there!"
It turns out, one cannot simply "push through" a pandemic.
I get tired of work. I get emotional. I sit on the floor and cry, "I'll never make anything AGAIN." And then? I watch The Crown. Besides providing my fried soul much-needed rest, watching my favourite performers work reminds me that hope is both pragmatic and necessary. Getting that nostalgic feeling of, "Wow, I'd like to do that" is invaluable; it's what pushes me to keep going.
4. Keep explicit goals, but be okay with meeting them in new ways.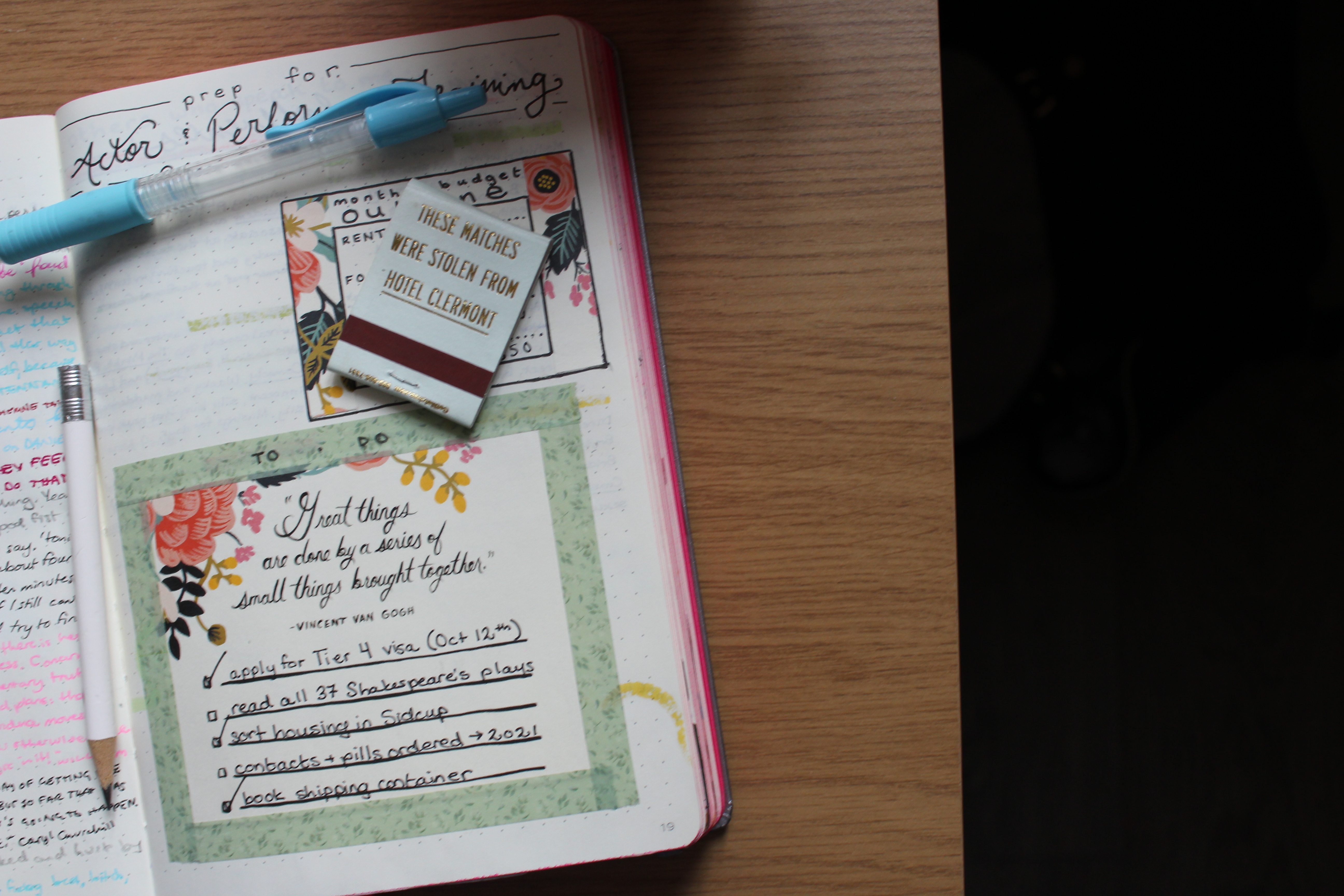 Part of what keeps me from rolling out of bed into empty apartment feeling like a meat suit lacking potential is having clearly-defined goals clearly written in my diary where I'm forced to look at them every day. I am not Blob; I am Lady Who Is Eventually Going to Finish Editing Her Play. I am not useless; I have a great many uses! Numbered! Here, look at them!
Re: shout three. Sometimes I do have to hit pause on all my success to have a feels session with Olivia Colman. And that's okay! All work acquires stress, and work you do now will likely be heavier and harder to keep up with. Wring out the sponge. Space steps out. Make the process fun. The main reason I'm rehearsing recitations is because I do them in a funny voice. Be serious about your intentions and keeping your community safe, not about your art. It's too important for that.
5. Remember why.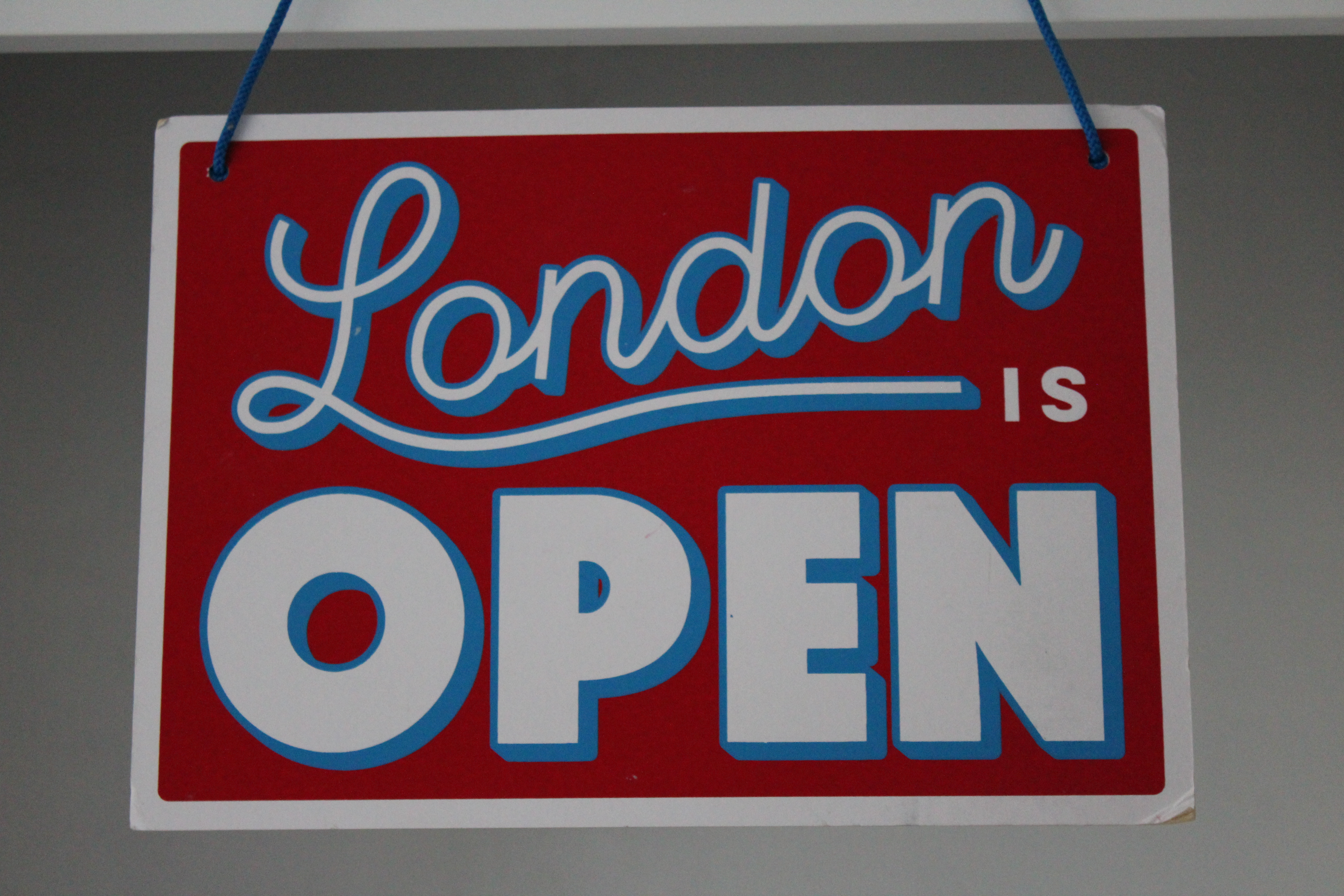 It's incredibly easy to chirp out, "Theatre Saves Lives!" at high school Thespian competition, surrounded by friends in coordinating t-shirts, feeling glamorous and carefree. I should know. It's harder to keep in mind in this moment, which is so unlike what any of us would have asked for. We're afraid, and tired, and tired of being afraid, and wondering, Is drama even that important?
Absolutely. It is.
In our greatest moments of suffering, many, if not most, of us turn to stories. Films and music and podcasts and television programmes remind us we aren't alone or event the first to face our specific sufferings. Theatre, especially the current wave of remotely-broadcast Zoom productions, reminds us that human nature is to adapt, to survive, to make great things In Spite Of.
If there is any way at all for you to pursue your craft, to continue the human tradition of telling stories in the dark times, safely and securely, it's an undertaking worthy of respect. Keep yourself and your colleagues safe, and find a way to do the work you can—because no matter the timing or what it looks like, the worth is worth doing. I promise.
---
Amanda Grace is an actor, writer, composer, improvisor and director whose work has graced stages from  Central Florida to the Edinburgh Festival Fringe. She is based in London, where she is studying to obtain her M.F.A. in Actor & Performer Training at Rose Bruford College. Amanda holds an honours B.A. in Theatre Studies and a B.A. in Psychology, as well as a certificate in Shakespearean Performance from the Royal Academy of Dramatic Art. Her original albums can be streamed at amandagrace.bandcamp.com.