Five Factors to Consider When Choosing a Graduate Program
Written by: Amanda Grace
July 5, 2020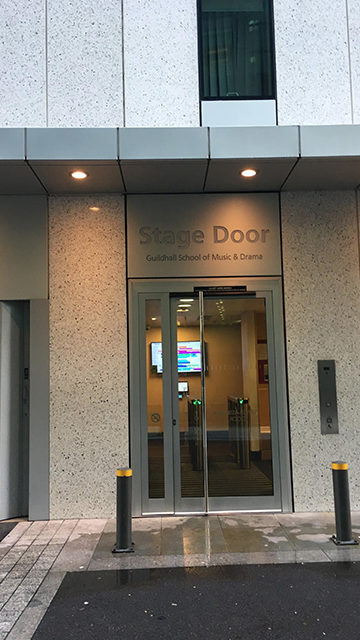 The last three months of my pre-isolation life were devoted to finding my ideal graduate program. Anyone who has walked this path—incredibly rewarding as it is—knows grad auditions are demanding, expensive, and often rife with the unexpected. I hope that these questions, which presented themselves along my way, can prepare you to find your perfect match with some sanity and grace intact. Do your research, answer honestly, and be yourself; there's a school out there looking for you.
In my wholly qualitative but experienced opinion, the five questions you should ask to find the perfect graduate program are:
What Kind of Actor Do You Want to Be?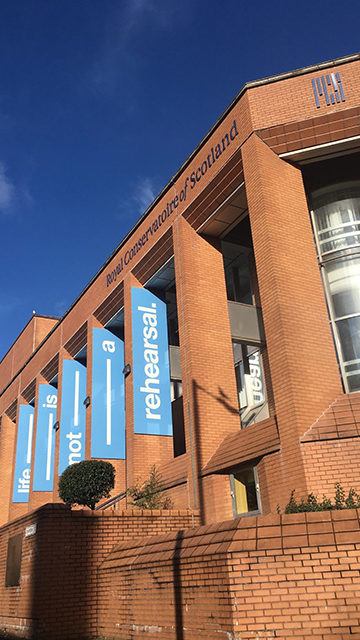 Where is your skill set currently? What gaps are you trying to fill? Graduate school is an objectively massive expense, and you should be sure you're headed in the right direction for the right reasons. Make a list of the qualities you're looking for in a program; you might tweak it later—we'll address changing directions in a bit—but starting your journey with as specific a focus as possible will ensure all your options are at least a little bit right for you.
Personally…
Coming from a career that was extensive but mostly self-taught, I knew what I needed to be a stronger performer was an intensive conservatory course. After years of improvising how to be an actor—and a delicious taste of conservatoire life on a short course at the Royal Academy of Dramatic Art—I was ready and eager to find a hands-on, intimately-focused course. From poring over school catalogs and friends' experiences, I narrowed my audition list down to six schools.
Where Do You Want to Perform? 
The location of any theatre influences the art it produces. What's more, most graduate programs dedicate course time to invited showcase performances and cultivating contacts with industry professionals. Many of the alumni I auditioned with said the most significant benefit of their course was a wealth of connections that helped them find work after graduation.
Personally…
The shows that have spoken to me most began on West End stages and in Edinburgh Festival Fringe venues. My previous experiences studying and working in London were the first time I felt I "fit" in the industry, so it was a conscious choice for me to pursue schools in the United Kingdom. It was the right choice for me, but making it required the facing of certain practicalities.
How Much Can You Devote To This?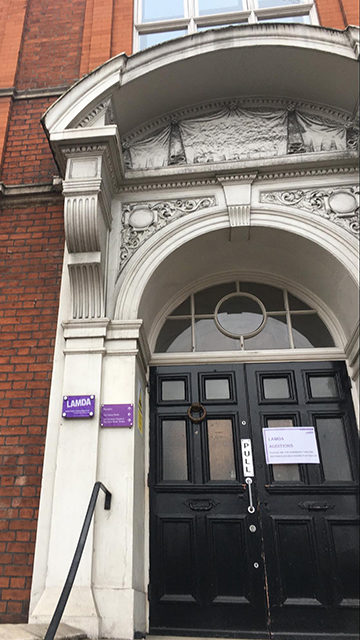 Your graduate program will demand sacrifice beyond tuition. Performance degrees will most often require an audition fee and the cost of preparing and traveling to be seen. Money aside, different stages of life afford different amounts of time for education. An actor right out of their undergraduate has different financial and temporal capabilities than an actor with children and full-time responsibilities. What can't you give up for your degree—and what can you?
When considering your resources, be pragmatic, but not fatalist. One of my dearest colleagues has both a family and a demanding work schedule but found a Shakespeare-focused remote M.A. program that he can complete part-time at his own pace. There is a course out there for you—the work is in finding it.
Personally…
It was important to me to complete my auditions in the flesh because my collaborators heavily charge my work. I spent a season-saving so I could stand with my own two feet on the grounds of each school, and so their faculties could get a better sense of how I would fit into their programs. If you're planning on auditioning at several institutions, I recommend tracking your expected and actual expenses in a document that you can access through audition season.
What Has This School Produced?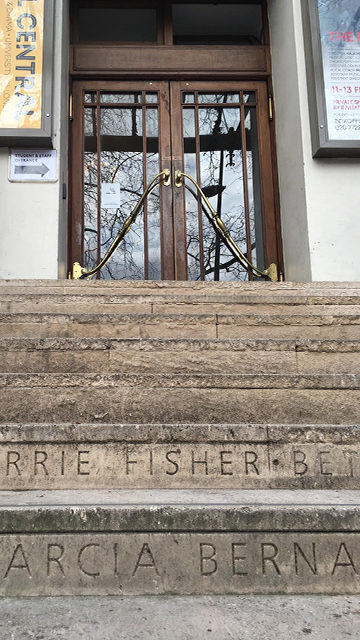 If you can see a show put on by your school. (It's worth mentioning that some programs will opt out of fully-mounted productions in favor of scene work, so note how that affects your preferences.) Make sure you like what's coming out of the creative minds in your future home. What's at the heart of your art? Is there space for you to share it here?
A warning: ALUMNI DON'T COUNT! The schools I thought would be suitable matches based on alumni similarities were the environments I clashed the most with. You can't take someone else's time in an institution—likely with different instructors and course models—for your own, but you can build expectations on the opportunities you'll be offered.
Personally…
One of my great passions as a theatre artist is creating art to fill gaps that make my voice feel unheard as a spectator. The Commercial success of a show is less important to me than if it speaks to people in a new way. A focus of my course is designing new works from scratch for Fringe production—something I've loved doing before and look forward to doing with more exceptional skill and focus in the future.
How's the Vibe?
Choosing a graduate school requires the same selectiveness as choosing any collaborator. Some schools you were prepared to love will have you feeling out of place from the moment you walk in the door. Some will be wonderful but lack chemistry. Some will look at you and see you as you've always wished to be seen. If being there doesn't feel like you dreamed it would, accept the experience for what it is, but keep looking. If it feels like home, don't let that feeling go.
Personally…
I realized the school I'd imagined auditioning for since I started acting was not right for me about 20 seconds into the group warmup. It was the first of six auditions, and more than a bit jarring. If this happens to you: hold on.
One last note: Be Open To Fate.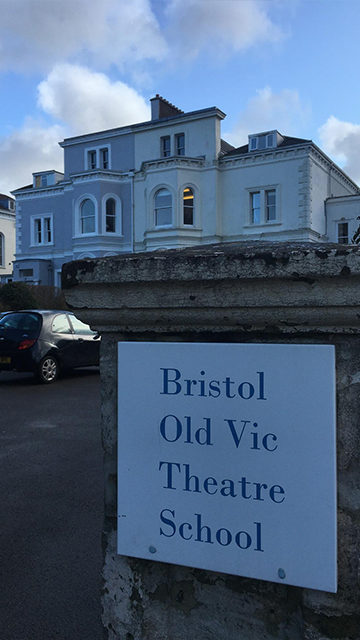 I had attended six auditions over three months and had no idea where I was going. Nothing felt perfect, though the last school I was waiting to hear from came close. I was sitting at the pub with a friend and old tutor of mine when he asked, "What about —?" I told him I was out of energy and money, and anyway, the school was out of interview slots. A few days later, I got an e-mail from the school that my audition was scheduled and paid for. (Love the friends that push you. Thank them often.)
My surprise seventh audition was the one. After every one of my other auditions, I sent my mother a picture of the school to say, "I'm here!" After number seven, I sent this—
—"I'm happy." My recall, my spot on the course, genuinely felt like puzzle pieces falling into place around me. The right program will feel right—and will feel right about having you.
Getting into graduate school is a journey, but you don't have to make it blindly. If you know who you are as an actor, and who you want to be, the only thing you have left to find is the space in between—and when you find the perfect fit, all the work to get there will be worth it.
Need some advice? We've got you covered.
---
Amanda Grace is an actor, writer, composer, improvisor and director whose work has graced stages from  Central Florida to the Edinburgh Festival Fringe. She is based in London, where she is studying to obtain her M.F.A. in Actor & Performer Training at Rose Bruford College. Amanda holds an honours B.A. in Theatre Studies and a B.A. in Psychology, as well as a certificate in Shakespearean Performance from the Royal Academy of Dramatic Art. Her original albums can be streamed at amandagrace.bandcamp.com.
Photo credits:
Amanda Grace