6 Fantastic Pre-Show Prep Tips for Every Performer
Written by Ashleigh Gardner
January 30, 2019
Sometimes performers get scattered when show week arrives. Our brains are shouting, "Remember your lines! Put on your makeup and do your hair! Put your costume on! Get into character!" Getting all of our ducks in a row to prep for a show can be stressful, but it doesn't have to be if we introduce some organization into our daily show routine.
1. Arrive to the theatre early.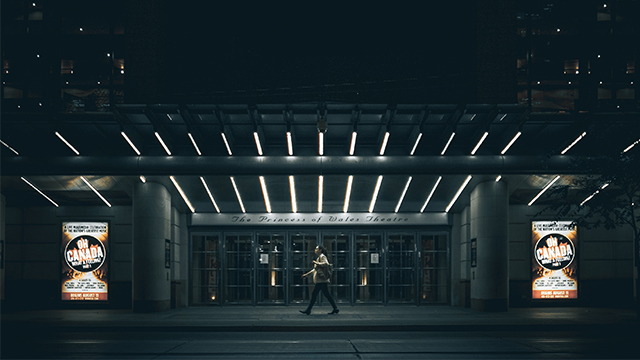 This is tip number #1 for a reason! If you show up early to the theatre, it will give you more time to prep for your performance, and you can walk onstage with the confidence of knowing that you'll have had ample time beforehand to do everything you need to do.
2. Set your props and costumes.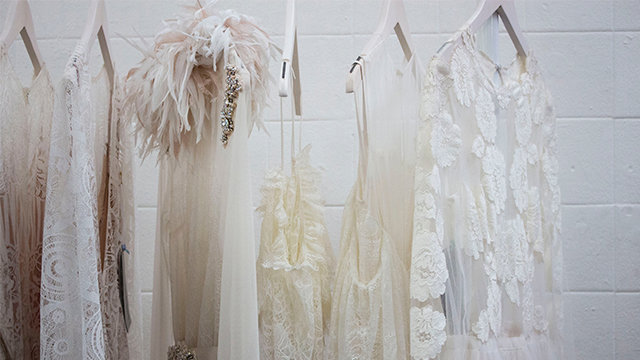 If you're permitted to (some theatres operate differently with props and costumes), set your props and costumes in their proper location before the house opens. As the performer who uses and wears these props and costumes, you are responsible for their placement and care. If you know that you need to change for Act II backstage left, then set your costume there. If you use a set of knitting needles in scene four, then put those in their proper place. (Bonus Tip: If you know you need water or a small snack during intermission, set those backstage pre-show so they're ready for you mid-show.) If you've finished placing props and costumes, let the head technician of both departments know, and for good measure, tell your stage manager, too.
3. Warm-up!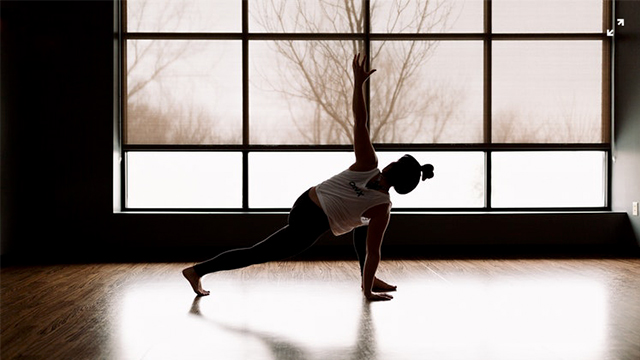 One of the most essential parts of pre-show prep is warming up. Professional actors all over the world do it. The professional actors at your regional theatre do it. And college students (who take the responsibility seriously) do it, too. Warming up is one of the surefire ways to get your body and voice ready for a performance. The downside to not warming up? Pulled muscles, aching limbs, a less-flexible and agile body, a tired voice, a quiet voice that doesn't carry lines over rows of seats, and a less-impressive performance. Take a look at these articles to create your own warm-up routine: 5 Incredibly Helpful Vocal Warm-ups from the National Theatre, 5 Tips for Projecting During Your Performance, 9 Useful Diction Exercises for Every Actor, and Get Your Groove On: Music for Warm-Ups.
4. Lay out your makeup and hair supplies.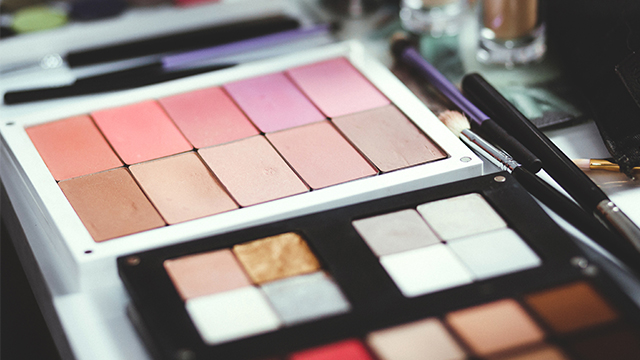 When you lay everything you need out in front of you, it's easier to find the tools and materials you need instead of searching in a bag for five minutes (and losing valuable time). Put all of your hair supplies in one place and your makeup supplies in another. (I tend to sort my makeup supplies by purpose: foundation, concealer, and powder; eyebrow pomade and powder; eyeshadow, eyeliner, and mascara; blush; and finally lip color.)
5. Have a system for getting dressed (and stick to it).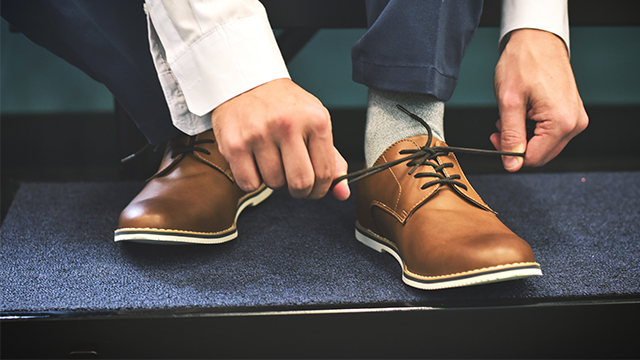 You can't put your tights on if you put your shoes on first. Likewise, if you wear a corset, it's way harder to lace up boots or buckle character shoes. If you have a complicated costume, figure out what part of your costume needs to go on first. It'll save you time and the hassle of getting re-dressed if you go out of order.
6. Make time for character prep.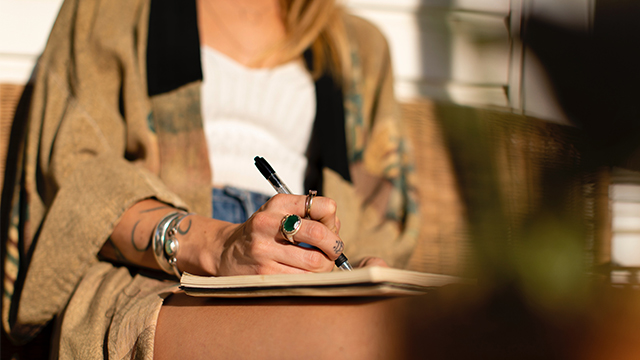 Every actor gets into character differently for a show. Figure out the best way for you to get focused, and then set time aside before going onstage. You might try listening to music, free writing in a journal, or meditating. The more time you make to prepare, the more you'll feel ready to give every audience the best show you can. Take a look at these articles on getting into character: 5 Small Ways to Get Into (And Embrace) Your Character and 5 Creative Ways to Work on Character Development.
Need some advice? We've got you covered.
---
Ashleigh Gardner received her M.A. in Literary, Cultural, and Textual Studies (with concentrations in Contemporary Film, Psychoanalytic Theory, and Gender Studies) and her B.A. in English Literature (with concentrations in Early American Literature, Victorian & Gothic Literature, and Feminisms), both from the University of Central Florida. She is a playwright, a Shakespearean trained actor, a dramaturge, and a photographer.