Hear Ye! Hear Ye! Pride month is nearing its end! So, you should grab a good ol' gay play to read! Does each play seem to end at the same place? Is that place a graveyard? I don't mean to get morbid, but some LGBTQ+ themed plays (Angels in America by Tony Kushner and Fun Home by Jeanine Tesori and Lisa Kron) consistently deal with death. However, I have searched far and wide for amazing, underdone shows that have diverse styles and stories that don't end in a graveyard. So kick back and give these excellent shows a read.
1. INDECENT by Paula Vogel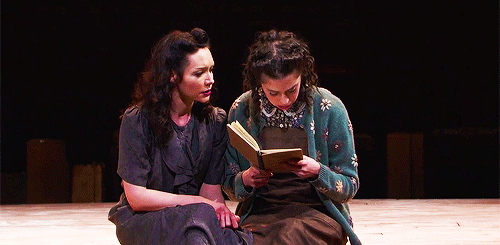 Rating: PG-13 (Sexual Situations, Language, Violence)
Set in the early 1900s, INDECENT based on the true story of Sholem Asch's play, God Of Vengeance, which traveled through Warstruck Germany performing in attics and basements. Finally, reaching Broadway after the curtain dropped, the whole cast and crew were arrested on charges of Indecency for the show highlighted a forbidden love between two women.
The LGBT Factor: Now granted, Throughout the show, we see that some of the actors who perform God of Vengeance pass away. But the way INDECENT beautifully shows that even as the actors pass away, the story that these people fight to tell still lives. So, Badabing Badaboom, it's on the list.
---
Ciara Hannon started her Production Company 11th Hour Productions at the Orlando Fringe Festival in 2019. She is a playwright, a producer, and most of all a ton of fun. She aspires to a high school theatre teacher. Eventually getting her masters in directing to become a professor. She wants to use Theatre as an outlet to tell Queer stories and bring more representation to the stage.