Getting into Character: Music from the 1980s
Written by Ashleigh Gardner
May 4, 2018
The decade of catchy synth-pop, glam rock, reverb drums, contemporary R&B, alternative rock, and everything in between for actors, directors, designers, and technicians. Perfect for pre-show music, dressing room tunes, warm-ups, or atmosphere. Click here for the Spotify playlist!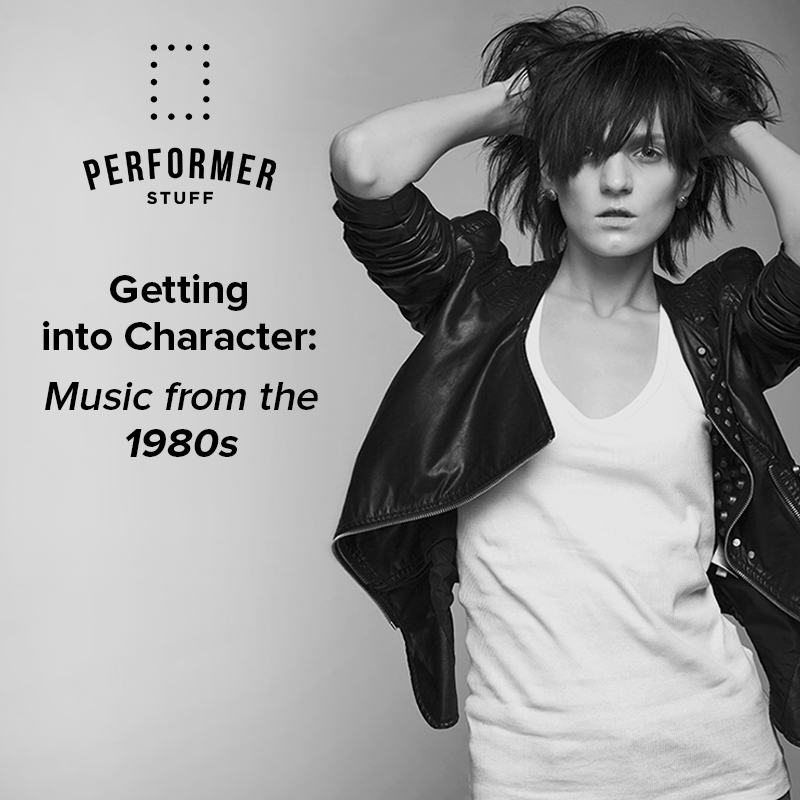 Like fun articles like this? Check out more below!
---
Ashleigh Gardner received her MA in Literary, Cultural, and Textual Studies (with concentrations in Film, Gender Studies, and Psychoanalytic Theory) and her BA in English Literature (with concentrations in Victorian, Gothic, and Early American Literature and Gender Studies) from the University of Central Florida; she received her AA in Theatre/Drama/Dramatic Arts from Valencia College. She is a playwright, an actor, and PerformerStuff.com's Editor.