Lessons from the Ground: Drama School in Lockdown
Written by Amanda Grace
March 24, 2021
SPOILER: The kids are not alright… but they're gonna be okay.
It's week seven of online classes and the fires are burning low.
My entire course is tired. I'm tired. It's that kind of tired that sleep can't fix—an emotionally distant exhaustion.
Lockdown is important and life-saving and deeply, deeply frustrating; those of us who chose to move forward with conservatory training this winter are striving to maintain the rigour and quality of our course modules from home. Our dreams of drama school in the day / learning on the West End at night have crashed rather disarmingly into the headaches of wavering Wi-Fi line runs and living-room movement exercises. Campus and cohort alike are struggles to connect to.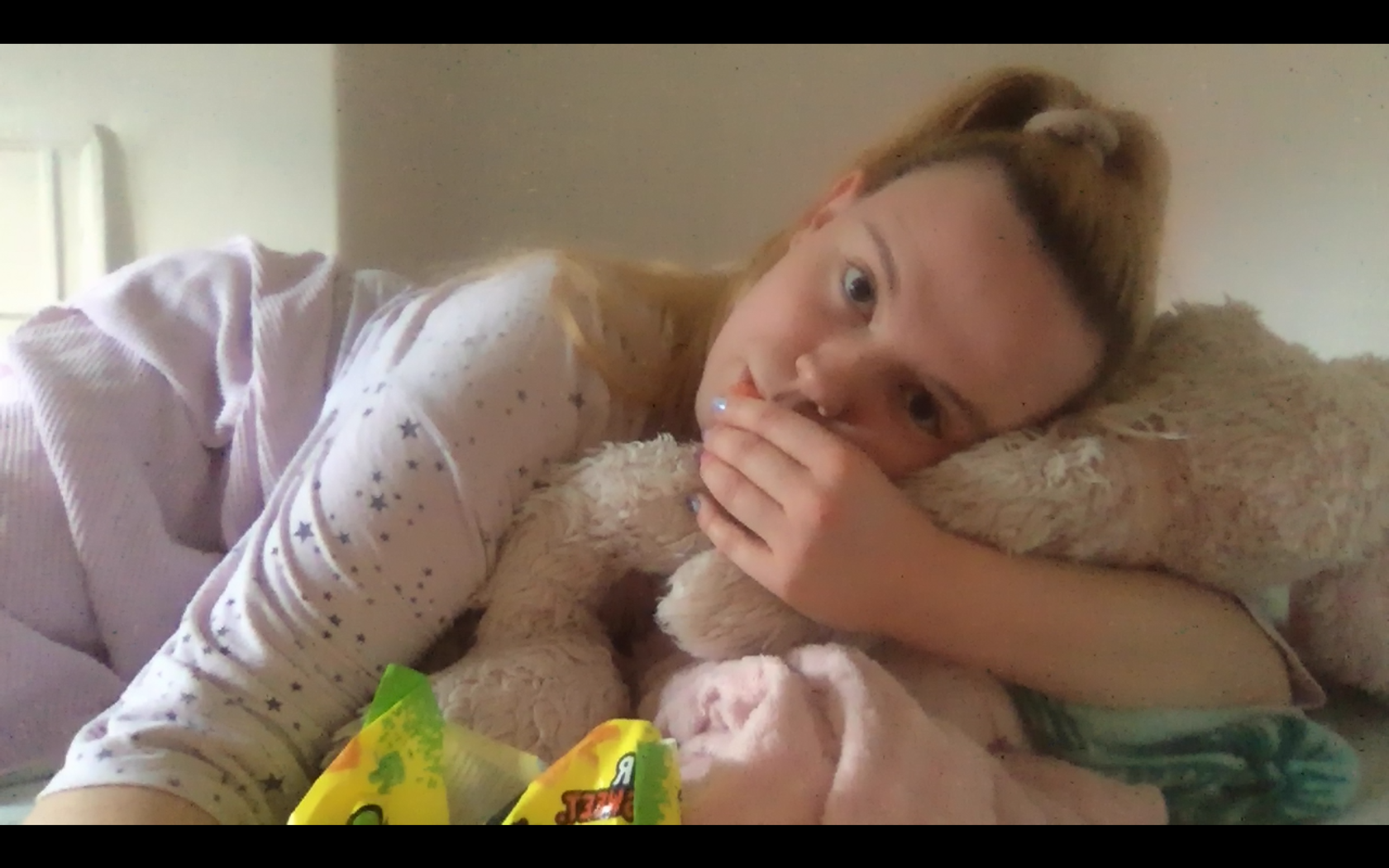 A Zoom rehearsal of Caryl Churchill's Love & Information.
At the heart of theatre practice is the belief that when people come together, something magic happens. In the words of my flatmate KB, "[Lockdown learning] is like you're constantly being told how important interacting with people is but you're not allowed to do it." The challenge we're all facing is, whilst keeping all the plates of online learning and—for some of us—preparing to return to tested in-studio work come March, how to keep the flame alive.
Part of rising to this challenge certainly lies in perspective, which my colleague SR has managed to master. "Some days are full of frustrations, like laboriously moving furniture for movement class, followed by bumping into them while trying to make a starfish. Other days are full of wonderful surprises of what we are capable of in our 4 walls, and that builds a gratitude of being part of an acting group with people I've never met in real life." As repulsive as the cliché of counting blessings can seem, celebrating the small victories and gratitudes has fortified us all on days I start to feel the fear that graduate school won't be everything I wanted it to be. EH agreed, particularly in regards to minding the cultivation of his own personal practice in the isolation of home-based work: "[It's] been a good start to what I can expect, while studying in the space with the lectures."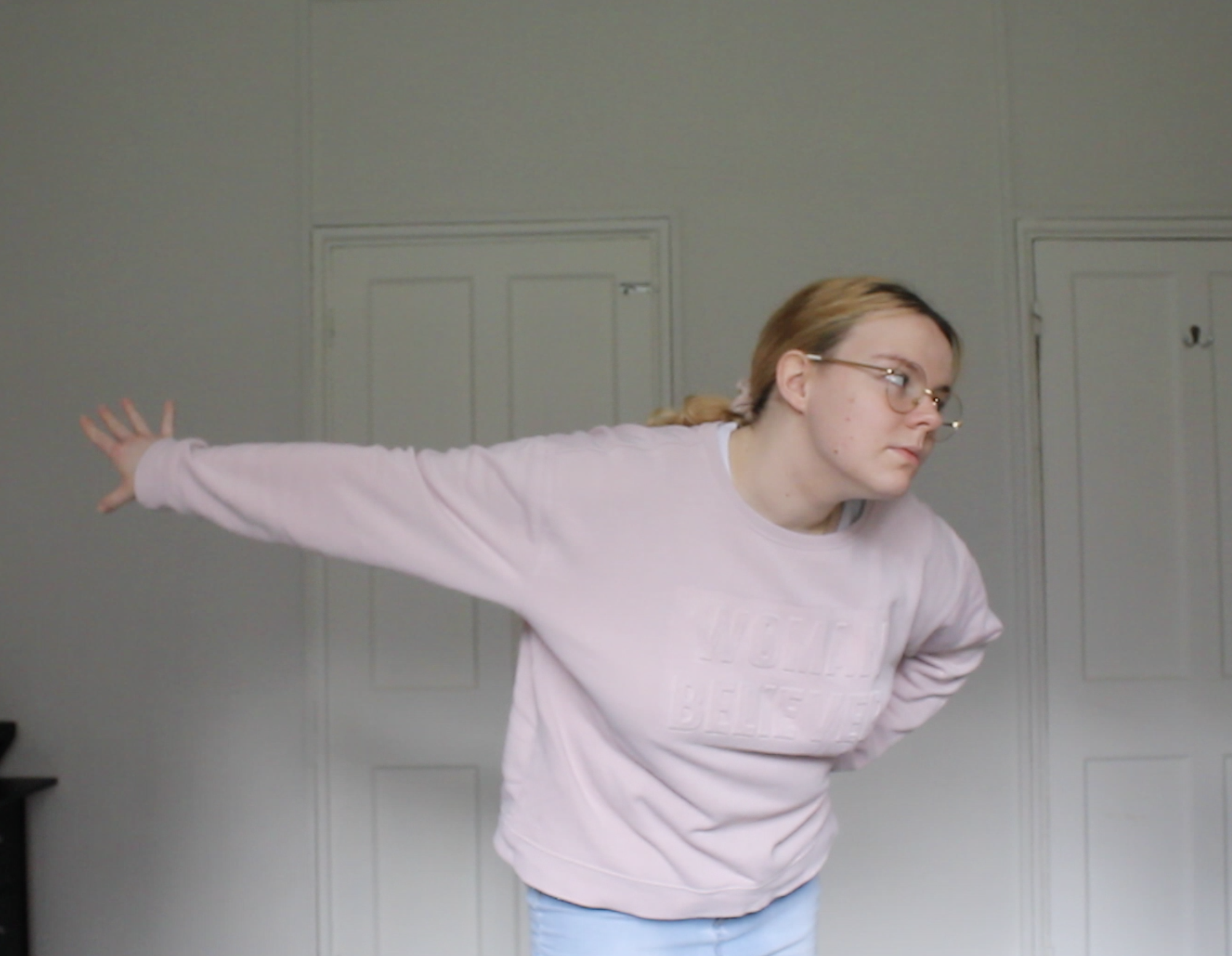 Pro to an empty living room: great space to pre-film movement exercises.
We know we're the lucky ones. London's lockdown restrictions lifted on the 8th of March; that said, many of us worry we'll be burnt-out by the time we get to the studio. The fear, then, becomes, What if I'm not everything I wanted to be? What if I can't be my best? What if my best is simply not available?
One thing that has helped me is to remember that process is the only focus worth having. We're never guaranteed a specific "goal" at the end of voice lessons or Shakespeare classes; that's not how theatre works. It looks different every time, for every person. The only changes we can use to measure progress in our craft is the progress of the craft itself. I've learned, in this time, to look not at what I'm making, but at how I'm changing as a performer. In a paucity of production capability, all my focus is on how my tackle of each scene/exercise/performance improves. That magnified insight is, unexpectedly, a gift.
"It helps to know very clearly why you are doing it and never lose sight of that reason." ST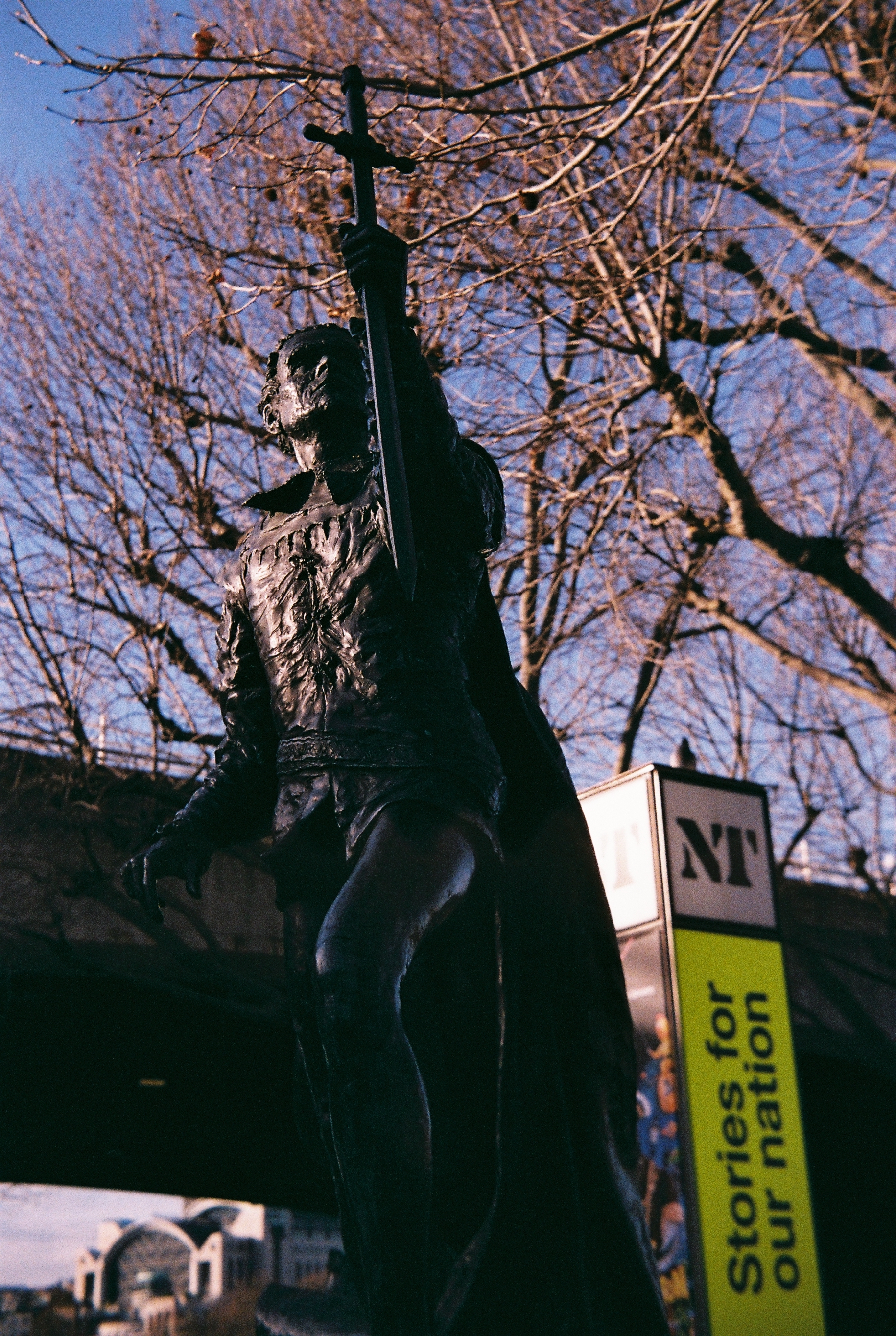 Sir Lawrence, whose statue is the inspirational endpoint of my daily allotted walk.
The whole point of conservatory is to do the grit work in the mud; to polish human experience into something worth watching. Whenever I wade too far into pitying that I am not the shining star I intended to be at every moment of every day of month two of unprecedented virtual learning, I take a step back and remind myself: This isn't about me. This is about the story.
This year's cohort of drama students the world over is coming at the work in a particularly raw way. It's shit, but it's shit we can work through and, through mindfulness, with. I might be rolling into scene work with a cheeky coffee in my opaque Swell bottle and a feeling I might cry if anyone looks at my tiny square of screen too long, but I'm showing up open. I have given up on doing this insane thing with me as the end result.
The end result—the one that's kept me going, at least—is the theatre itself.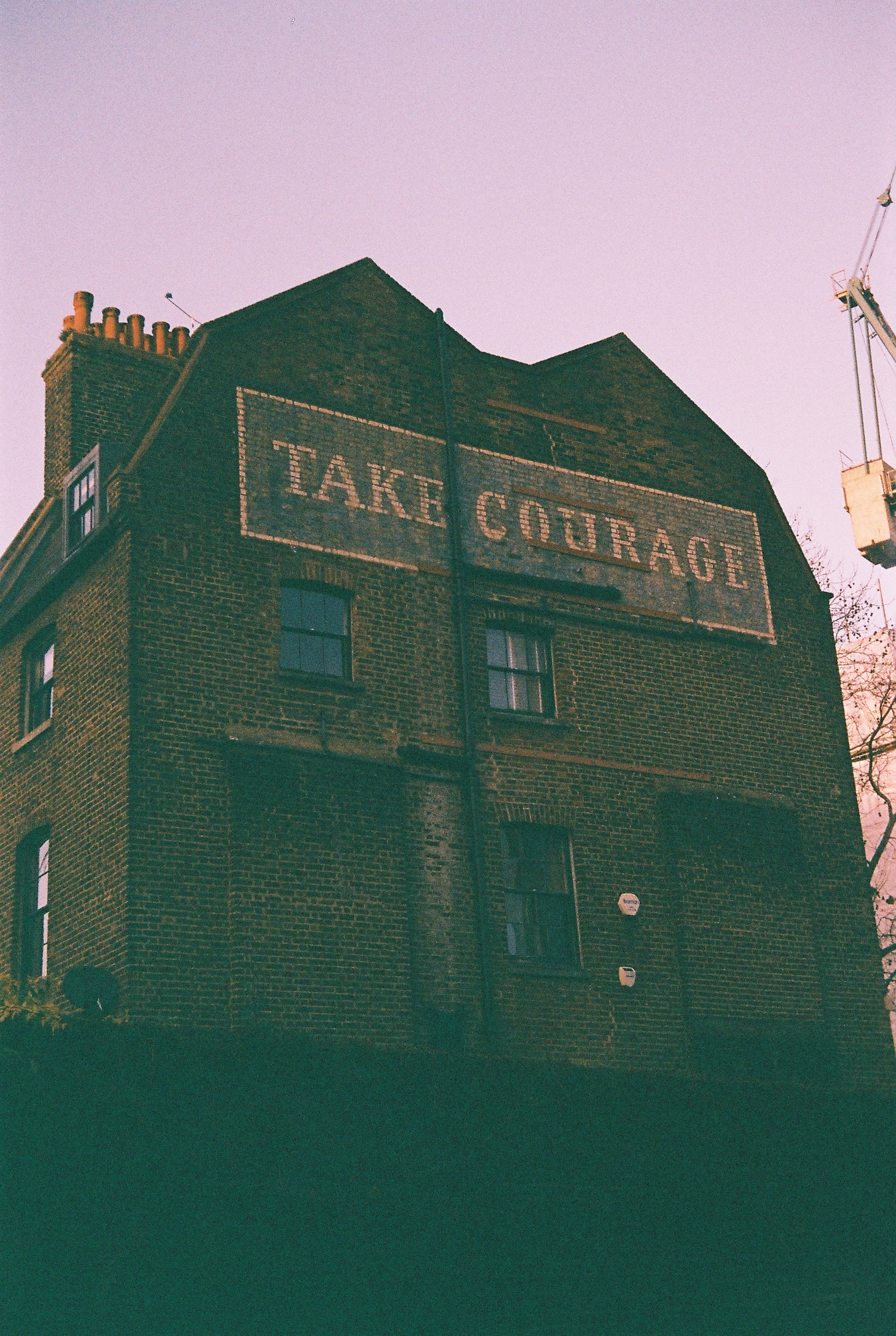 Some South Bank serendipity.
For those of you on the rollercoaster with me, I share your emotional takeout rants and your why am I even doing this phones to friends and your absolutely atrocious rehearsal hair… and I see you doing the work anyway. Theatres may be closed, but theatre is happening in every bit of that work. You are making theatre. I salute you.
This is how the show goes on: in the shit, and anyway.
Need some advice? We've got you covered.
Amanda Grace is an actor, writer, composer, improvisor and director whose work has graced stages from  Central Florida to the Edinburgh Festival Fringe. She is based in London, where she is studying to obtain her M.F.A. in Actor & Performer Training. Amanda holds an honours B.A. in Theatre Studies and a B.A. in Psychology, as well as a certificate in Shakespearean Performance from the Royal Academy of Dramatic Art. Her original albums can be streamed at amandagrace.bandcamp.com.