Getting into the Christmas Spirit: Ten Q and A's with a Radio City Rockette
Written by Alex Muscaro
December 2, 2019
Jessica McRoberts has had the pleasure of performing over the past 20 years on Broadway, National Broadway Tours, and some of the finest regional theaters in the country as well as appearances on great stages in NYC such as Radio City Music Hall, Carnegie Hall, and City Center. She has worked with some of the most brilliant people such as Tommy Tune, Chita Rivera, Gwen Verdon, Kathleen Marshall, Jerry Mitchell, Denis Jones, David Marquez, Chet Walker, Noah Racey, Wayne Cilento, Matthew Warchus, David Leavau, and Craig Carnelia. Jessica's had the privilege of seeing the business from both a dancer and a singer's perspective and is versatile in both these fields. In addition to her ongoing performing career, she also serves on faculty at Marymount Manhattan College, The Atlantic Theater Company, AMTA as well as Broadway Dance Center. To get into the Holiday Spirit, I sat down with Jessica and interviewed her about her Rockette experience.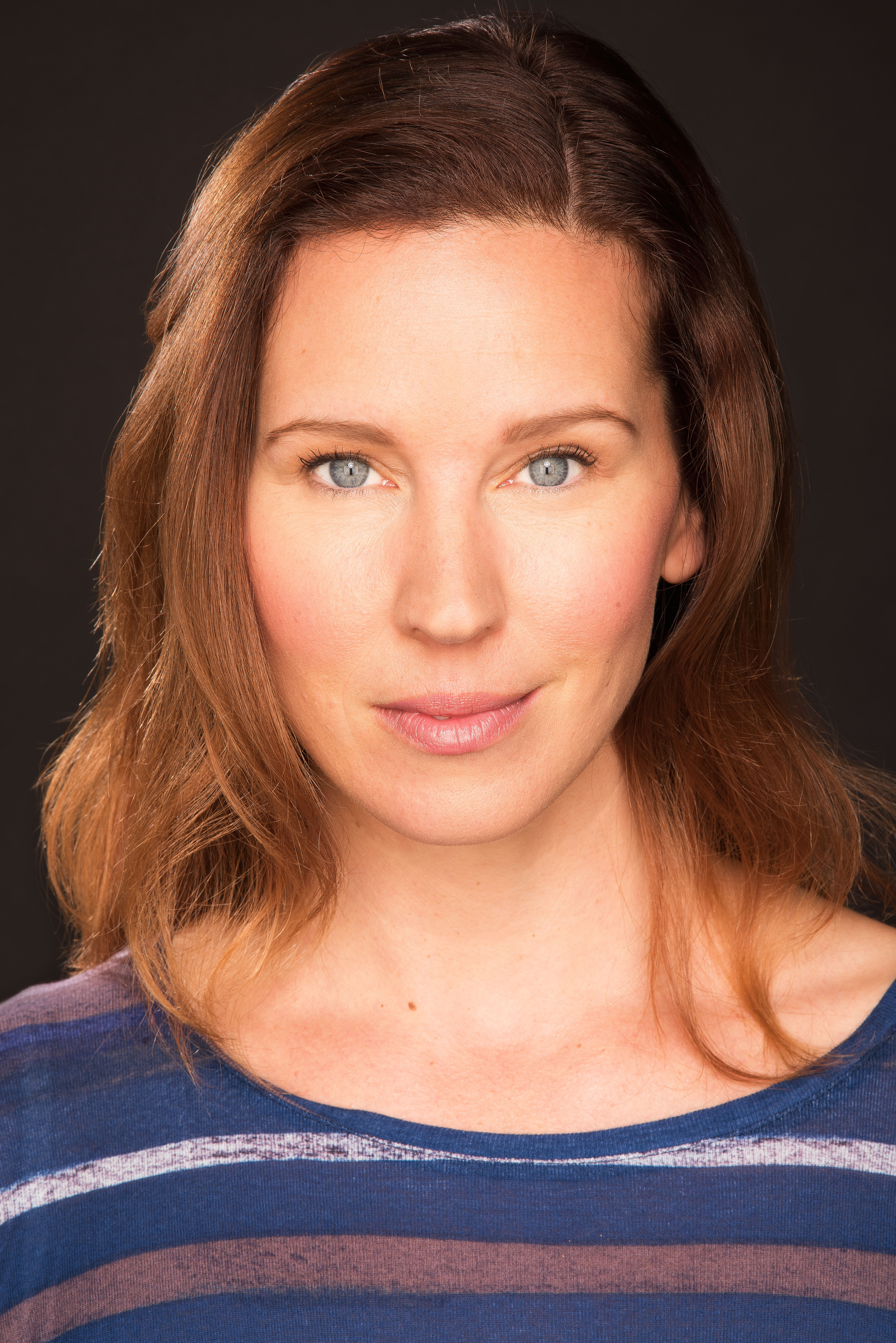 Where did you go to school, and what was your major?
"I went to a conservatory actually. I went to AMDA. I graduated high school a year early because my best friend graduated a year early. She went to NYU, and I wanted to follow her here to New York City. But, I didn't end up graduating. I was very close to graduating, but I actually got a professional show and then the Rockettes right after.
I do have my diploma from them now because they gave me an honorary one for my career! I just always knew since I was a little kid that I wanted to move to New York City, and I wanted to dance on Broadway. I would set these goals for myself. First, it was book a Broadway show, and I did that. Then can I get a Broadway show from just singing, and I did that. Then I started doing a lot of regional work."
Where are you from and how old were you when you moved to New York City?
"I was seventeen years old. And I was seventeen when I booked the Rockettes actually. I am originally from upstate New York, Albany. So, my parents would bring me here when I was a kid to take dance class at Broadway Dance Center. It was a special treat once a month. We would drive down, and they would spend the day shopping and just drop me off in the morning. I would take as many dance classes that I could on a Saturday, and we'd drive home that night."
What made you want to audition to be a Rockette?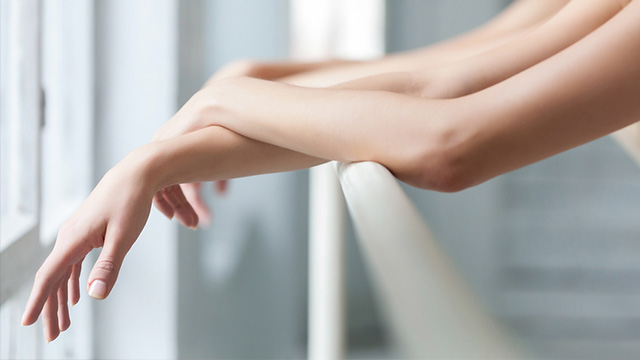 "So every year my parents would take me to see the Radio City Rockettes. I auditioned because my mom saw it Backstage, which was a newspaper at the time. So, my mom was visiting me, and she said, 'There's an audition for the Rockettes. You should go Jessica!' And I was like, I'm going to be on Broadway and that's not Broadway…She said, 'just go, just go for me please.' So, I went.
At the time they had a roster for the Rockettes. They only hired a few new Rockettes every year, because there was a line of thirty-six girls that were asked back every year- that was their' roster.' But I went to the audition, and I got called back, and I booked it. I booked it my first time. And my mom was ecstatic. I guess my mom was the instigator to get me to audition."
What was the audition like?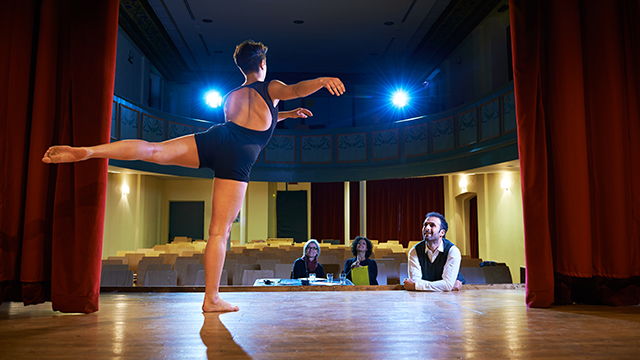 "A ton of girls, maybe three hundred. They measured you before you got your number to make sure you met the height requirement, and if you didn't, you didn't even get to audition. It was at Radio City in the large rehearsal room. We had to learn three combinations: a ballet combination, a tap combo, and kick line. So, you had to pass ballet first, then cuts. Tap then cuts, and you had to do a tap break by yourself. You then came back and learned the kick line.
And I think I got a phone call about the callback. And I think the call back was just an extension of the two other combos we learned. We then did it all for all the creative team. At the time Bobby Longbottom was the director. Violet Holmes was the choreographer for a couple of other pieces as well. I think now, they have one choreographer for all the numbers, but when I did it there we multiple different creatives.
It was an all-day process. The audition was 10:00am to 6:00pm and the callback was probably half of that. It was grueling.
When I joined, there were two casts. Two casts of 36 girls and then swings. For my cast, there were only 4 of us that were new that year. So, it was a pretty coveted position to get."
How did you feel when you found out you #booked?
"I felt good! I felt a sense of accomplishment. It was the biggest thing I had ever booked up until then. It was something I grew up with as a child, and it's something almost everyone knows. My family freaked out. My dance studio was so happy. It was really nice."
What was your favorite part of being a Rockette?
"Toy Soldiers. The Toy Soldiers. The Toy Soldiers. I mean, what an iconic piece. That's everything! It's been around for generations upon generations. More than the kicks, that number is just awesome. So, it was so cool to learn this piece of history, that is still such a huge part of the show. To know I was a part of history, and there are a few other things in this career where you can say, 'Wow, I was really a part of this institution's history.'
The pants are so starched that they stand up by themselves! So yeah, that was the coolest thing."
What was the hardest part of being a Rockette?
"Hardest part was being uniform with everyone. I've never been a blender. So, the precision and being uniform with 36 other girls down to like a finger…even your facial expression you don't want to do too much- that was the hardest part of it. Especially being so young. It's not about learning choreography and interpreting it emotionally. It's about being one of this awesome line of 36 girls, and that's what makes it all so fantastic and spectacular. And that was a really hard thing, to be center in line and not letting myself feel the feels."
 How many seasons were you a Rockette/why did you stop?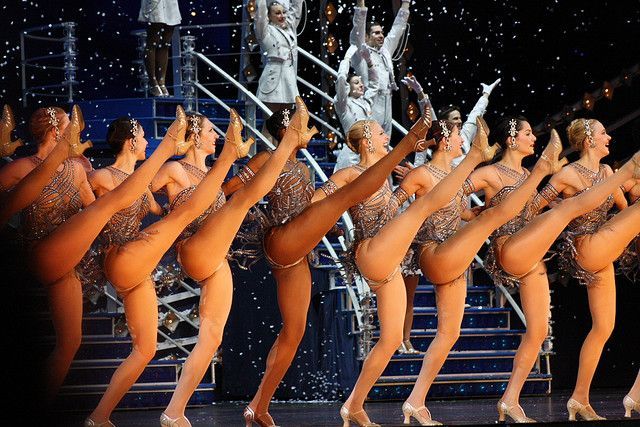 "So when I got the Rockettes, at the time they had a touring show down in Vegas. So, you audition for the Rockettes at the end of the summer, and they had a position for myself and another girl who was actually a longtime friend of mine. They asked me, 'Would you like to have a job immediately?" It was more money than I had ever made, and it was a six-month contract to go to Las Vegas. So, I took that job, went all the way to Las Vegas.
It was hilarious because at the time I was seventeen years old, and I wasn't old enough to rent a car. So, my dad leased a car and drove his car across the country so I could have a car to drive. He also had to co-sign for my apartment.
So I did that, and it was there that I learned all the rules of being a Rockette. That show was actually their 50th Anniversary show, I believe, so it was all very famous numbers that had been done over the years, from different choreographers including the wooden soldiers. It was down in Vegas, and we did two shows a night.
As soon as my contract for that was up I went back to New York, and they asked me if I wanted to do the Christmas show. So, I did one season of the Christmas show in New York, and I was going to stay for another season, but I actually booked Sunset Boulevard.
It was such a great introduction to professionalism in theatre. Because after the Rockettes, everything seems like a piece of cake."
How many other Broadway shows have you performed in?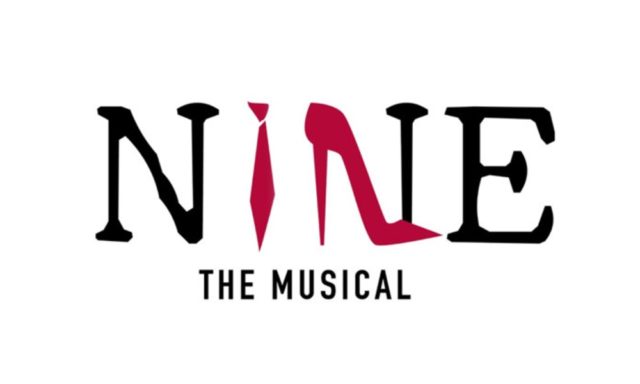 "I've done a lot of Broadway shows and tours. My first Broadway show was Follies. I did the national tour of Sunset Boulevard. I did Nine on Broadway. Sweet Charity national tour. Dr. Doolittle national tour and got to perform opposite Tommy Tune, which was awesome. Spider-Man Turn Off the Dark. Three different Encores presentations at City Center. A ton of regional theatre, you name a theatre, and I've probably performed there.
My favorite is probably Nine. That was my first Broadway show I booked just singing, not dancing. I went in for over six months for that show. And they gave me the hardest part of the show, they made me the swing."
What advice would you give to young performers who are dreaming about being a Rockette or on Broadway?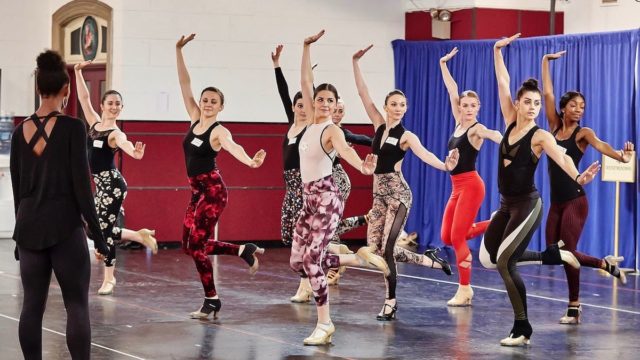 "You gotta work really hard. If you want to be a Rockette specifically, they have all these great Rockette boot camps that you should take. It's such a specific style. Take the boot camps and learn how to be a Rockette. Go to ballet, get the technique.
Don't give up! Keep asking, 'what can I do to better myself?' I know someone who auditioned to be a Rockette for over ten years, and she finally got it this year. If at first, you don't succeed, try, try again. Don't let anyone deter you."
 If you could go back in time to your high school self, what advice would you give her? 
"Don't be so cocky! I don't know…that's a hard question but a good question. Because there are no regrets in life.
Listen! Even if you disagree with something, or you know something better, listen.
Embrace the moment that you are in, but don't negate the place that you are in, in that current moment. Even if you have aspirations to do more, live in the moment. And enjoy that moment."
Need some advice? We've got you covered.
Alexandra Muscaro has been a member of the Performer Stuff team since 2017. Alexandra recently graduated from Marymount Manhattan College where she studied Musical Theatre and Dramaturgy. In addition to being an actress, Alexandra is the Playwriting Consultant for the New York New Works Theatre Festival. She is also a proud member of the Recording Academy. For more information about Alexandra please visit www.alexandramuscaro.com and www.purplependramaturgy.com.