You've read acting books by the greats: Stanislavsky, Hagen, Meisner, Adler, Chekhov, and Strasberg. You know the ins and outs of character development and how to bring that to the stage. But how do you take everything you know and bring it into the lens of the camera? Here are some reading suggestions that will help translate your work onto the screen.
1. Acting in Film by Michael Caine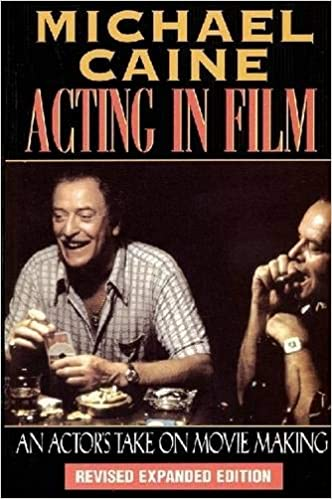 In theater, actors are trained extensively in voice and body so that a person sitting in the last row of the audience can see and hear your every move. But once the camera is three feet from your face, your ability to project may not best serve the moment. Michael Caine's book is filled with all the tips and tricks to ensure the camera picks up your every thought. His masterclass is also available on Youtube, which has the same information as the book.
---
 Rachel Comeau is an actor living in Orlando, Fl. She has worked simultaneously on stage and screen. Some of her most recent credits include companies such as National Geographic and A24. She studies ongoing at Class Act Studios and is represented by Lock Talent. She is a proud graduate of Rollins College where she earned her BA in Theatre Arts under a prestigious performance scholarship.