5 Things You Can Expect From The New Spongebob SquarePants: The Broadway Musical
Written by Yvette Kojic
December 18, 2017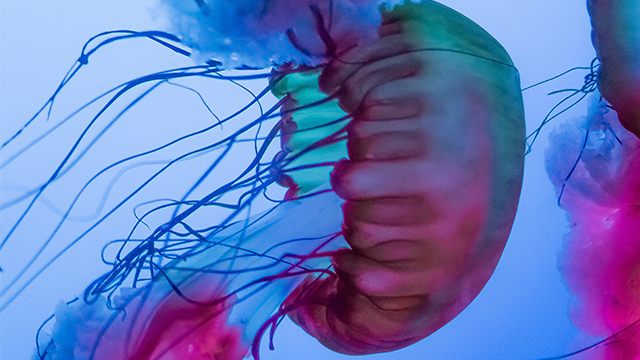 He Is Not A Simple Sponge
Ethan Slater is making a splash on Broadway playing the titular role in SpongeBob SquarePants: The Broadway Musical. Slater has been developing the role of SpongeBob SquarePants since it's first workshop about four years ago. Mr. Slater's standout performance brings a relatable quality to the yellow kitchen sponge we've grown to love on the animated series. He's energetic, lovable, and heroic depiction of SpongeBob will capture your heart by the end of the opening number.
DIY Design Elements to Delight Your Senses
Director Tina Landau and the entire Creative Team have created a world of brightly colored DIY-inspired sets, costumes, and staging. Bikini Bottom uses everyday objects in ways that encourage your imagination to make believe! It's an absolute delight to your senses. During one of these innovative staging moments, I turned over to my friend and whispered, "This is magical," with a single tear falling down my face.
A Big Broadway Tap Number
I don't want to spoil it (although if you've read anything about the musical you probably already know) but there is a delightful tap number that will have all your toes and tentacles tapping along!
Music You Can't Get Enough Of
An eclectic mix of music has been assembled in this quirky new Broadway Musical! Next to Normal favorite and Tony Award winner Tom Kitt is the Composer/Arranger/Orchestrator/Music Supervisor and he had quite the team of songwriters to work with. Some of the artists who penned music for SpongeBob include Sara Bareilles, John Legend, Cyndi Lauper, Lady Antebellum and They Might Be Giants! If you haven't already heard the music to the show, I would recommend checking it out. I've had it on repeat since I went to the show.
It's Gonna Be The Best Day Ever
For 2 hours and 30 minutes of my life, I completely forgot about all the craziness in the outside world and was completely submerged in Bikini Bottom's magical underwater spectacle that is created at the Palace Theatre on Broadway. The show does an incredible job with capturing the audience into it's world from the moment you step into the theatre to the moment you get out. It also helps that it there's a big party during curtain call with cast members running up and down the aisles and beach balls bouncing around the house.
Hungry for more interviews? Check out our other stories below!
---
Yvette Kojic is the Groups Director for Broadway Workshop as well as a Producer, Director, Actress and Freelance Writer for Playbill.com and Playbill Magazine. Directing: STOP THE PRESSES: The Newsboys of New York Rally at 54 Below; Robin De Jesus: CRUSH & CRUSHED and Robin De Jesus: The Struggle is Real; Gioia to the World: Live at 54 Below; Melanie Brook: Live at 54 Below; When I Grow Up: Broadway's Next Generation; Women & Men on the Verge; Rags & Iron (starring Richard Masur); The Idea Man; Producing: Mother Jones and the Children's Crusade; Dearly Beloved (starring Lena Hall & Robin De Jesus); From Broadway with Love: A Benefit Concert for Sandy Hook Elementary School; Volleygirls (starring Anthony Rapp & Susan Blackwell); Somewhere Safer (NYFF); Former Associate Producer and Social Media Director for The Broadway Consortium and Broadway Records. Follow Yvette @YvetteKojic and #CarrieBroadwayshaw