6 Questions with Kenny, Featuring Claybourne Elder
Written by Kenny Howard
May 16, 2017
Claybourne Elder is currently playing opposite Jake Gyllenhaal in the latest revival of Sunday in the Park with George, but made a splash onto the New York Scene, received rave reviews, and was nominated for a Drama Desk Award for Outstanding Leading Actor in A Play for originating the role of "Ollie Olson" in One Arm directed by Moisés Kaufman.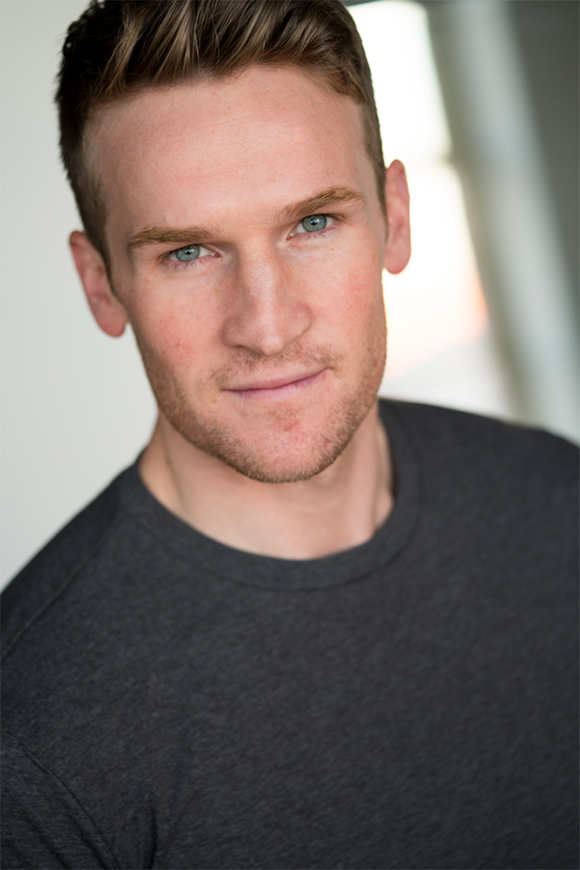 He was nominated for a 2015 Lucille Lortel Award for Outstanding Leading Actor in a Musical for Allegro at Classic Stage.  He originated the roles of "Buck Barrow" in Bonnie and Clyde, "Hollis Bessemer" in Stephen Sondheim's Road Show, and "Michael Victor" in Venice.  And here is what he had as answers for my 6 questions:
1. When auditioning for roles early in your career, what were some of your "go to" songs and/or monologues?
I always try to sing something I love to sing, and that goes for monologues too. So it changes because sometimes I will sing a song for every audition I do – like "On the Street Where You Live", which is one of my go-tos. But then I'll get tired of singing it so I'll put it in the back of my book for a while. Then I'll stumble upon it months later and think "Oh, I love this song!" and I'll sing it again for a while. It's most important to sing something that you feel GREAT about.
2. What is your post-show guilty pleasure?
I love have a peanut butter sandwich after show time. It's a comfort food and has protein so that's how I convince myself that it's a good idea. Plus I can't eat peanuts if I have to sing within a few hours because my voice gets a little coated. So if I'm craving it then I have to wait until after show time.
3. Do you have a regiment of liquids, etc. for your voice during a Broadway run?
Absolutely. I drink lots of water during the day before a show because once you feel thirst or you're dehydrated, it's too late. During shows I like to drink something with a little viscosity so that it coats my throat a little. Water can strip your voice if you drink too much.
4. What is one of the funniest moments that has happened or mis-happened to you on stage?
During Sunday in the Park with George recently, we were doing the fishing scene with the Celeste's and the fishing pole literally fell apart in her hand. The prop was new and so it had broken and we didn't know it. We both looked down then looked up at each other and then tried not to bust up.
5. What was your worst audition and what happened?
Oh, I have bad auditions all the time. I would rather make a choice and feel stupid at the end then seem like I haven't thought about the material. The worst thing you can do is be boring.
6. Tell us about your big breakout role in One Arm, briefly tell us a little about developing that show?
Working on One Arm was crazy because Tennessee Williams had been working on the script his whole life. So as we developed the show we had to not only decide what scenes we felt were the strongest but also which version (as there will several different rewrites). We got some copied pages that were actually in his handwriting which was really crazy. To debut a Tennessee Williams play in New York was truly thrilling.  
Need some advice? We've got you covered.
---
Kenny Howard is currently the Artistic Director of The Abbey and Education Director for Florida Theatrical Association he created FTA's  New Musical Discovery Series to continue he commitment to developing new works, as well as conceived, co-wrote and directed shows for Norwegian Cruise Lines. He co-founded of The Broadway Consortium, LLC, which produced the Broadway Productions of Chinglish, Bonnie & Clyde, Evita, Gore Vidal's The Best Man, Big Fish, Matilda, Rodgers & Hammerstein's Cinderella, and the West End transfer of Master Class starring Tyne Daly. Under his management, TBC company received 6 Drama Desk Nominations and 5 Tony Award nominations, including a win for The Gershwin's Porgy & Bess.  He also co-founded Broadway Records which produced numerous cast and cabaret albums including How To Succeed, Matilda, and Big Fish Orginal Cast Recordings, two of which received Grammy nominations, He is a graduate of UCF and currently serves on the board of The Orlando International Fringe Festival.