When You're Not Into Acting, But You're Still Into Theatre
Written by Ashleigh Gardner
November 2, 2016
Are you a theatre student who loves acting, but have found an interest in lighting, electrical work, set design, direction, or playwriting? You might be a student who isn't even enticed by performance, but by creating a world for the stage with your eyes, ears, and hands. Looking for some advice on how to pursue your newfound love for directing, design, or stage management? In this short series on theatre production, we've interviewed professionals from the industry who tell us where they started, where they are now, and what inspired them to pursue what they do best.
Playwriting – Michael K. (Mount Pleasant, MI)
What was the first play you ever worked on and what did you do for it?
The first play I ever worked on was To Kill a Mockingbird for Central Michigan University. I was in 6th grade, and they needed a kid to play Jem. So I went through the whole audition process and got to be in a big college play as a youngster.
What inspired you to pursue playwriting?
I was inspired to pursue playwriting after seeing how many students had been a part of it in college. We had these 24 hour play blitzes, where you'd write, direct, and act in a play in less than 24 hours. And they needed writers. So I submitted to write and people loved my plays. So I just kept going.
What are you working on now?
Right now I just finished a large goofy script for [Orlando] Fringe about two exes caught in a zombie outbreak at a wedding. I am in the middle of writing a play about a man who is in a coma, and technology has developed a way to project someone else's consciousness into coma patients in order to get them to wake up. It is up to him to decide if the world he has created inside his head is one he wants to stay in and prefers to waking up and seeing what the truth is.
What do you have planned for the future?
For the future I plan on trying to do a new novel. I have written everything for the stage that has come into my head lately. I'd like to write some prose again so I can fully immerse and enjoy the world I create.
What advice would you give young people interested in playwriting?
Start small. Write a five page scene, even if it's just a moment, not a whole plot. Then do a few ten page shows. Then maybe 30 pages. Experiment with the format. And experiment with small chunks. Large ideas can get away from you if you shoot for the moon right away. A solid grasp on whatever format you're writing in is necessary. We all need to do a few high school shows or community theater shows as actors before we're ready for Broadway, and the same goes for writing. Also: don't let anyone tell you there's a correct way to write. Put your story on paper, however it suits you. There's so much "formula" people wanna shove down your throat, but art doesn't come from formula. It comes from you.
Direction – Jeremy S. (Orlando, FL)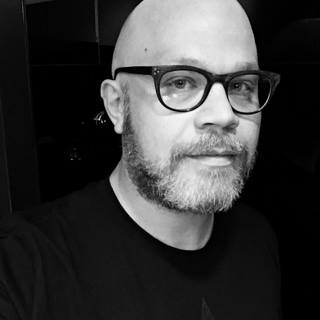 What was the first play you ever worked on and what did you do for it?
I've been doing plays my whole life, ever since I can remember. I started in school and church. I loved playing the bad guy which was usually the devil in church plays. The first time I ever directed anything was also in church. I think it was a series of vignettes I put together. All religious in some way.
What inspired you to pursue directing?
Being an only child and having control issues. (Laughs.) Seriously, that was probably what started it, but I've always been a daydreamer too. I've always like to come up with ideas and organize a group of people to help me realize them. I have a strong vision of what I want, and then I play around with the best way to make it happen. I'm more of an experimenter than a director.
What are you working on now?
I'm taking a much-needed break right now to enjoy the holidays which I'm kind of obsessed with. From Halloween through Christmas, I'm like a kid.
What do you have planned for the future?
A little three person comedy called This Is Our Youth that opens in February 2017. It's very different from anything I've done before.
What advice would you give young people interested in directing theatre?
Don't think about all the reasons why you can't or shouldn't, and do it. Get some friends together, write something original, and do it. You can do a play in your own apartment. Invite critics. Invite professional actors and directors. Invite people to see your work. Take the risk. There are no excuses.
Stage Management – Dani S. (Orlando, FL)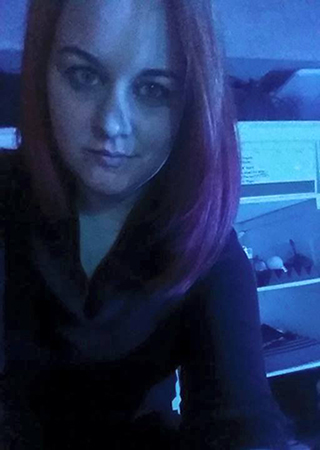 What was the first play you ever worked on and what did you do for it?
Urinetown at SCC (now Seminole State College) I had just started at college and this was the first big play we did. I basically wanted to do anything I could, and they needed help with stage managing, so I did it.
What inspired you to pursue stage management?
I do management as a career in life, so I have my brain already wired to it. I'm well organized and good and getting last minute details together. I think those are all important for a stage manager, as well.
What are you working on now?
Nothing currently, but the last thing I did was Space a few months ago for the Orlando International Fringe Festival.
What do you have planned for the future?
Hopefully, once I have a bit more free time, I can start working again with people I know in the community. Really, time is my constraint right now.
What advice would you give young people interested in stage managing?
Get into it. Just go to a local theatre/college and ask if you can assistant manage or just observe the SM. It's something that, once you have done it once, you're pretty much good to go. Get really familiar with QLab.
Check back in the coming weeks for our next installment! We'll feature two lighting designers and a sound designer. If you'd like us to interview a particular type of theatre production specialist, let us know on Facebook!
---
Ashleigh Gardner received her AA in Theatre/Drama/Dramatic Arts from Valencia College and her Bachelors Degree in English Literature and Masters Degree in Literary, Cultural, and Textual Studies from the University of Central Florida. She is a playwright, an actor, and PerformerStuff.com's Editor.