New Interview with the Champions of NBC's World of Dance, MDC 3 for Performer Stuff Pro Series
Written by Mark Pawsey
August 25, 2020
Performer Stuff is launching a regular series of videos at the beginning of September, which will help performers learn more about their industry from the inside out, through in-person discussions with working professionals.
Back in July, as an introduction to our Performer Stuff, Pro Series we had an interview with MDC 3, a young dance trio from Placentia California who were being featured on Season 4 of NBC's World of Dance. To watch part one of that interview click here. Last week they were crowned Champions of the series and won $1,000,000 and have agreed to be interviewed again
Listen to Madison, Emma, Diego once again talk to our pro series host, Mark Pawsey, this time about what it took to win the championships.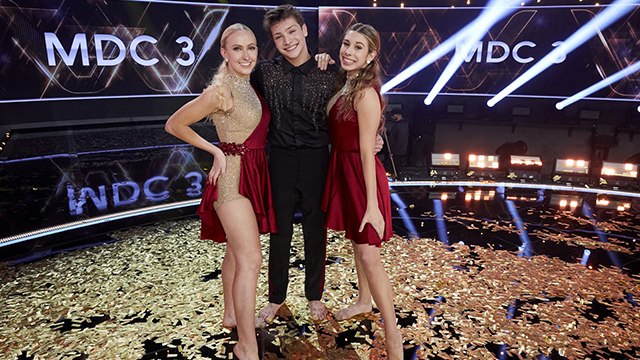 Click on the video below to watch Performers Stuff Pro Series MDC 3 Interview, Part 2

Need some advice? We've got you covered.
---
Mark is British and trained at the Royal Academy of Dramatic Art in London winning the Liverpool Playhouse Award and an honors diploma in Stage Management. He spent 15 years in London's West End working on shows such as "Steel Magnolias", "Taboo – The Boy George Musical" and original productions of "The Woman in Black" "Buddy" and "The Phantom of the Opera". In 1998 Mark joined the acclaimed "Cirque du Soleil" troupe, touring the world with "Alegria", "Quidam" and "Amaluna". He moved to Las Vegas in 2004 to take up residence with them on "Zumanity" and then to Tokyo in 2010 with "ZED" where he became Artistic Director. He gave a TEDx Talk in Edmonton, Canada in 2013 on "The Future of Inspiration" and left Cirque after 16 years, in 2014. However, he stumbled upon an opportunity with Norwegian Cruise Lines which led to a fortuitous partnership with Joyce Arbucias and The Imagination House in Orlando, where he has been a Producer of Live Entertainment for the past 3½ years.