Networking: A Fancy Word for Making & Keeping Friends
Written by Andrea Canny
March 29, 2016
Definition of Network: (verb): interact with other people to exchange information and develop contacts, especially to further one's career.
I was only good at one card game as a child and that was the game of concentration.  You would visually remember where certain cards were and then match them all into pairs, hopefully having the most matches at the end of the game.
After being in the entertainment business for decades, I realized I was really good at what they call networking.  I had made a bunch of friends over the years, maintained relationships with them and eventually it was obvious to me I was matching people together all the time (just like the game) for projects just by making a call, email or text!
1. Be real!
The biggest secret to networking is to be REAL!  Be the kind of person people want to work with and hang out with.  You'll notice a lot of celebrities work with the same people over and over.  I guarantee that is more about WHO they want to work with and not what a director is telling them they have to do.  (ex: Will Ferrell & Mark Wahlberg, Jimmy Fallon & Justin Timberlake, Tina Fey & Amy Poehler)
2. Show up!
Sometimes that's in person and others it is online.
Here are some hints for showing up:
Comment, interact & show honest concern or support for others in FB & other social media posts. You will be amazed at the delight on people's faces when you see them next and ask about their sick dog, ailing grandparent, etc.
Show up at people's shows, concerts, events, & volunteer at their fundraisers. You may be surprised who you meet & who people introduce you to.
Do the BEST job you can when you show up to do a gig.

be prepared
listen
do the best job you can
be a joy to work with

Engage in conversation, ask questions, and remember what you discussed.
Remember people's faces, likes/dislikes, interests, talents, networks
3. Be and act genuine!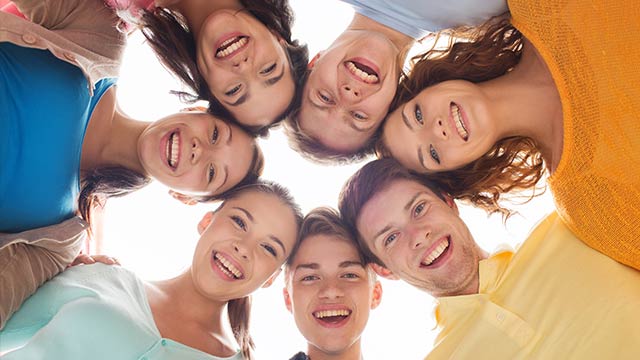 Some people will go to an event, make the rounds, talk to the most people in the room, drop names and leave thinking they've just successfully networked.  What they don't know is that most people there will be able to tell if someone is really interested in their lives/careers or if they are just there to use them for something or for their connections.
True engagement: Listen, show kindness, consideration & true interest
Investment: Using the tips above will help you make a personal/professional investment in people and their lives/business, which may eventually help you too.
Happy friend making! (Or should I say networking?)
For those of you who may be on the introverted or shy side, here are my tips.
Make your close-knit group of friends then stick by those that are extroverted or good at networking.  Find a way to emulate what they do, but make it your own style so you are staying sincere.
Remember, most of us are better at selling our friends than we are ourselves.  As you are trying to improve at networking, let your friends help you by having them talk you up when appropriate.
Having a great reputation for high quality work and good work ethic will get you great recommendations.  Just make sure you follow up with the connections people help you with.
Remember, you may be introverted, but you have talents to share.  It's A-OK to talk to people about it when the opportunity arises.  Just be yourself.
Need some advice? We've got you covered.
---
Andrea Canny is a professional entertainer (31 years), writer, director, producer, studio vocalist, vocal performance/cabaret coach, adjudicator as well as cabaret artist who is currently writing a book on integrity in the entertainment business.