Christopher Convery Interview for Performer Stuff Pro Series
Written by: Mark Pawsey
September 18, 2020
To continue with Performers Stuff Pro Series, please welcome young actor Christopher Convery as he talks to our pro series host, Mark Pawsey, about his varied life on Stage, Screen, and Television.
At only 12 years of age, Christopher is already an acclaimed actor on stage, screen, and television. He attends the prestigious Professional Performing Arts School in NYC. When he was 7, Christopher played "Young Charlie" in Kinky Boots on Broadway. He starred in the film Brahms: The Boy II, opposite Katie Holmes and as Young Billy in Stranger Things. He played opposite Emmy winner Claire Foy in The Girl in the Spider's Web and has a recurring role as Martin, Penguin's partner in crime on Fox's Emmy award-winning show Gotham. Christopher is currently on set filming a tv series in LA – but he can't release the network or show title to us just yet.
Who is Christophery Convery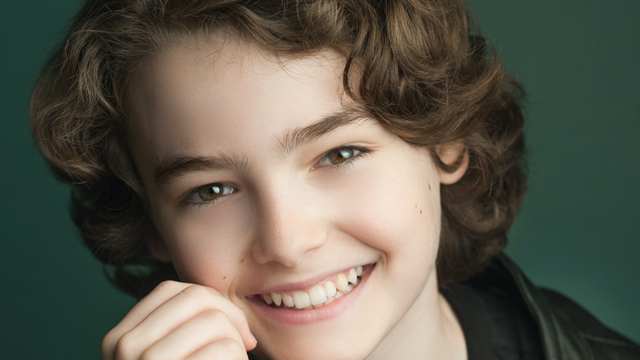 Christopher Convery is an American actor who starred in the film Brahms: The Boy II (2020) opposite Katie Holmes, Ralph Ineson and Owain Yoeman. This follows immediately wrapping STRANGER THINGS as "Young Billy" starring opposite Millie Bobby Brown. Christopher hasn't stopped since, shooting a lead role at the famous BABELSBERG STUDIOS in Berlin and Sweden, wrapping THE GIRL IN THE SPIDER'S WEB starring opposite EMMY winner Claire Foy, directed by Fede Alvarez. Christopher can be seen starring opposite Robin Lord Taylor in a Recurring role as MARTIN, Penguin's partner in crime on FOX'S EMMY award-winning show GOTHAM. You can also see Christopher in other hit TV Shows such as MACGYVER, CHICAGO MED, SUCCESSION, THE BLACKLIST REDEMPTION and HATERS BACK OFF as "Young Patrick" and in the movie BY DAWN. Christopher had his professional acting start at the tender age of seven on BROADWAY in the Principal role of "Young Charlie" in Kinky Boots, directed by Jerry Mitchell.
Christopher is based in New York and is also a professional singer and an accomplished pianist. You can catch Chris singing in his free time when he is not on location shooting a movie or TV show. He has been frequently invited to sing at many iconic showrooms such the famous 54 BELOW, BIRDLAND and THE GREEN ROOM. Christopher is known to be a huge fan of Leonardo DiCaprio and is a great admirer of his work. He is also a fan of Ben Platt. In Chris's free time he likes to record covers of Ben's songs on his Youtube channel. Christopher has a little brother named Sean who is also an actor and following in his footsteps.
Christopher is an academic and skipped a grade, even though he was asked to skip 2 grades. He chose to skip 1 so he could be closer in age and be with his friends. He attends the Prestigious Professional Performing Arts School in NYC that Claire Danes, Alicia Keys, Sarah Hyland, Jesse Eisenberg, and Britney Spears also attended.
WATCH:

Christopher Convery Interview for Performer Stuff Pro Series
Want More Performer Stuff Pro Series? We've got you covered:
---
---
Mark is British and trained at the Royal Academy of Dramatic Art in London winning the Liverpool Playhouse Award and an honors diploma in Stage Management. He spent 15 years in London's West End working on shows such as "Steel Magnolias", "Taboo – The Boy George Musical" and original productions of "The Woman in Black" "Buddy" and "The Phantom of the Opera". In 1998 Mark joined the acclaimed "Cirque du Soleil" troupe, touring the world with "Alegria", "Quidam" and "Amaluna". He moved to Las Vegas in 2004 to take up residence with them on "Zumanity" and then to Tokyo in 2010 with "ZED" where he became Artistic Director. He gave a TEDx Talk in Edmonton, Canada in 2013 on "The Future of Inspiration" and left Cirque after 16 years, in 2014. However, he stumbled upon an opportunity with Norwegian Cruise Lines which led to a fortuitous partnership with Joyce Arbucias and The Imagination House in Orlando, where he has been a Producer of Live Entertainment for the past 3½ years.