America's Got Talent Alan Silva
Interview
For
Performer Stuff Pro Series
Written by: Mark Pawsey
September 8, 2020
Performer Stuff Pro Series host, Mark Pawsey, catches up with circus artist Alan Silva between rehearsals in Los Angeles for the semi-finals of America's Got Talent (Season 15). Alan talks openly about the challenges he faces in life, the dangers of becoming an aerialist, and what it takes and feels like to fly through the air on silks.
What is America's Got Talent?

America's Got Talent (often abbreviated as AGT) is a televised American talent show competition and is part of the global Got Talent franchise created by Simon Cowell.  Each week, undiscovered talent of all ages — singers, dancers, magicians, comics, musicians, ventriloquists and more — appear before celebrity judges who decide which contestants move on in the competition. With the guidance of the show's host, the audience learns the backstories of these amazing people as they strive to make it to the finale, where one talented performer wins a life-changing $1 million prize. 
Meet Alan Silva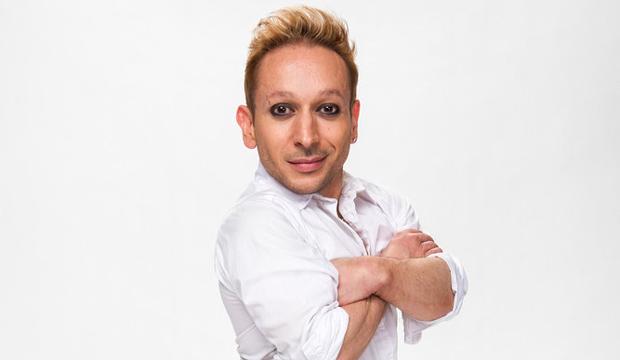 "Alan Jones Silva was born in 1982 in Sao Paulo Brazil, the 6th generation of a traditional circus family. He started a general training program, at age 4 with his father and grandfather. Both spent their entire lives living and performing for the circus. At 6 years old, Alan made his debut in the circus doing floor acrobatics and clowning. By 10 he had learned trapeze, which he performed for 3 more years. After that, Alan followed in his grandfather's footsteps and began performing Maromba, (like a high wire act except, the stunts are performed on a rope suspended between springs). However, Alan loved to be in the air. He returned to the air in 1998 when he changed his act to Aerial Acrobatic Flying Silks and after 2 years was invited to audition for a new show in [Las Vegas]." – Bio from AlanjSilva.com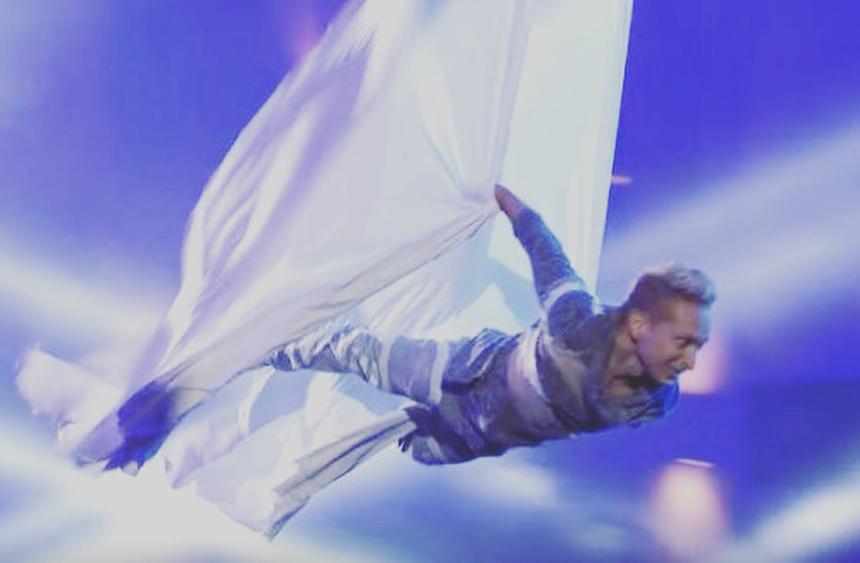 WATCH:

America's Got Talent Alan Silva

Interview

 

For

 

Performer Stuff Pro Series
Want More Performer Stuff Pro Series? We've got you covered:
---
---
Mark is British and trained at the Royal Academy of Dramatic Art in London winning the Liverpool Playhouse Award and an honors diploma in Stage Management. He spent 15 years in London's West End working on shows such as "Steel Magnolias", "Taboo – The Boy George Musical" and original productions of "The Woman in Black" "Buddy" and "The Phantom of the Opera". In 1998 Mark joined the acclaimed "Cirque du Soleil" troupe, touring the world with "Alegria", "Quidam" and "Amaluna". He moved to Las Vegas in 2004 to take up residence with them on "Zumanity" and then to Tokyo in 2010 with "ZED" where he became Artistic Director. He gave a TEDx Talk in Edmonton, Canada in 2013 on "The Future of Inspiration" and left Cirque after 16 years, in 2014. However, he stumbled upon an opportunity with Norwegian Cruise Lines which led to a fortuitous partnership with Joyce Arbucias and The Imagination House in Orlando, where he has been a Producer of Live Entertainment for the past 3½ years.