Performer Stuff Introduces Mark Pawsey
Written by: Performer Stuff Staff
July 13, 2020
Performer Stuff is launching a regular series of videos in the Fall, which will help performers learn more about their Industry from the inside out, through in person discussions with working professionals. We reached out to interview Mark Pawsey, our newest collaborator and moderator for this series, to meet him and find out a little bit about what the series has to offer and what we might expect to see and learn from it.
Hi Mark. Please tell our PerformerStuff viewers a little about yourself?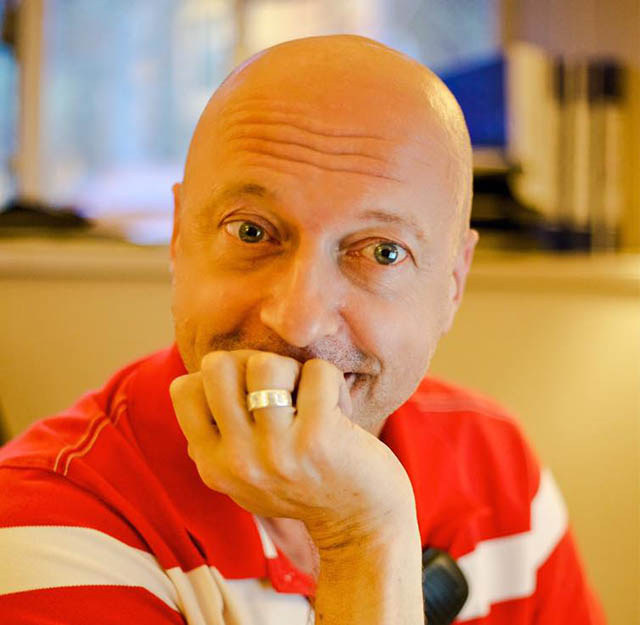 I am British, trained as a Stage Manager at The Royal Academy of Dramatic Art in London and worked in West End Theatre for 15 years on shows such as The Phantom of The Opera. I then joined Cirque du Soleil for 16 years working on permanent shows in Las Vegas and Japan and also touring the world. Now, I am based in Orlando, Florida as a Producer for The Imagination House.
You are introducing something called Pro Series to PerformerStuff, please tell us about that?
Pro Series is a forum where working professionals can share their knowledge, experience and wisdom, but most importantly their collective passions for Live Entertainment. The Pro Series will cover assorted aspects of the theatre world and its community from Broadway to Theme Parks to Cruise Ships and everything in between.
How will our users use this forum?
Professionals from both side of the table; actors, directors, dancers, producers, choreographers etc. will be interviewed and asked about specific subjects; from how to successfully maintain 8 shows a week or from what's in an actor's songbook, to how they expect actors to be in an audition room. These short videos will regularly be uploaded to the PerformerStuff.com website and available as an extra bit of nourishment for our online community.
When will we be able to start seeing Pro Series? 
You can expect to see the PerformerStuff Pro Series launched in the fall, but before then we will be showing a teaser of what's to come in an interview with the Dance trio MDC 3, who are currently wowing the judges on NBCs World of Dance.
---
Mark is British and trained at the Royal Academy of Dramatic Art in London winning the Liverpool Playhouse Award and an honors diploma in Stage Management. He spent 15 years in London's West End working on shows such as "Steel Magnolias", "Taboo – The Boy George Musical" and original productions of "The Woman in Black" "Buddy" and "The Phantom of the Opera". In 1998 Mark joined the acclaimed "Cirque du Soleil" troupe, touring the world with "Alegria", "Quidam" and "Amaluna". He moved to Las Vegas in 2004 to take up residence with them on "Zumanity" and then to Tokyo in 2010 with "ZED" where he became Artistic Director. He gave a TEDx Talk in Edmonton, Canada in 2013 on "The Future of Inspiration" and left Cirque after 16 years, in 2014. However, he stumbled upon an opportunity with Norwegian Cruise Lines which led to a fortuitous partnership with Joyce Arbucias and The Imagination House in Orlando, where he has been a Producer of Live Entertainment for the past 3½ years.