8 of the Best Times Shakespeare Plays Were Nominated for Tonys
Written by Rosalind Helsinger
June 6, 2019
It's Tony season Shakespeare fans! 2019 is an exciting year for us because we have King Lear as the first Shakespeare on the Broadway stage in five years. King Lear only has one nomination for Ruth Wilson as Cordelia and Fool. Janet McTeer gets a nod for Leading Actress for her work in Bernhardt/Hamlet as Sarah Bernhardt. Kiss Me, Kate is up for four nominations, including Best Revival of a Musical. It's possible the production could claim the award again since its win in 1999. Gary: A Sequel to Titus Andronicus, the humorous aftermath of Shakespeare's gorefest that would put any Game of Thrones episode to shame, is up for seven awards, including Best Play. With all this excitement heading up to the big night, let's a take look back to the top eight iconic nominations of Tonys past.
Honorary Mention: 2008's Macbeth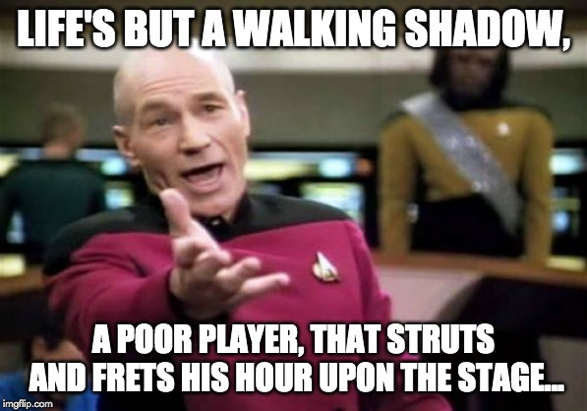 2008's Macbeth impressed the 62nd Tony Awards enough for six nominations, but not a single win for the production. Sir Patrick Stewart's knockout portrayal of the titular role is merit enough to get him an honorable mention on the list. Check out the 2010 film adaptation of the stage production to watch the Tony-nominated performances of Sir Patrick Stewart and Kate Fleetwood and immersive anachronistic 20th-century setting.
8. Hamlet (1995)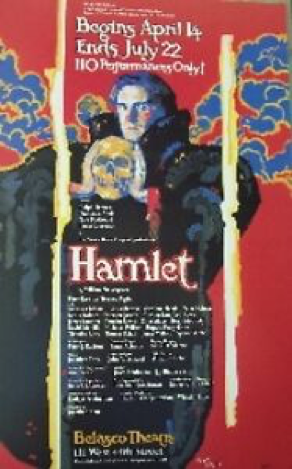 1995's Hamlet won the supremely talented and versatile Ralph Fiennes Best Actor in a Leading Role for his performance as Hamlet. Fiennes win was one of only two nominations, the other being for Best Revival, which lost out to The Heiress. The 49th Tony Awards were a tough year with The Heiress, Love! Valor! Compassion!, and Sunset Boulevard all winning big.
7. Something Rotten! (2015)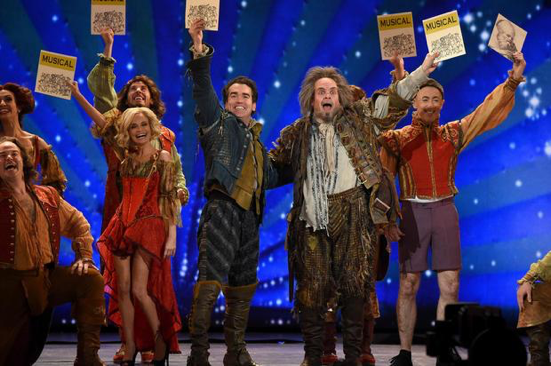 In 2015, Something Rotten! hit the stage and everything was coming up Shakespeare when Christian Borle won Best Performance by a Featured Actor in a Musical as The Bard. The musical comedy set in the 16th Century tells the story of the two Bottom brothers struggling to scrape by in the shadow of William Shakespeare. Rotten was nominated for ten Tonys, and, ironically, only The Bard triumphed.
6. Much Ado About Nothing (1985)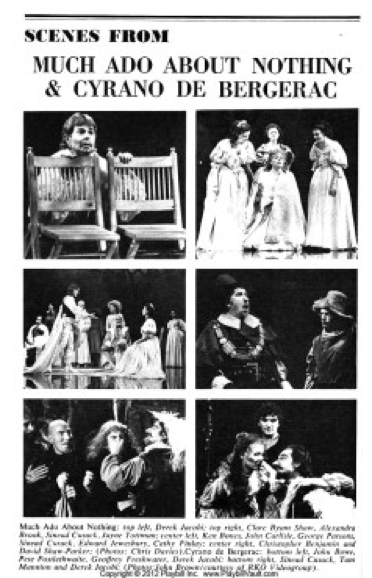 The prestigious Royal Shakespeare Company hit the Broadway stage with Much Ado About Nothing in 1985. The production scored seven nominations with Derek Jacobi taking home Best Lead Actor as Benedick. The production sported an original Elizabethan age setting and gorgeous period costumes.
5. The Merchant of Venice (2011)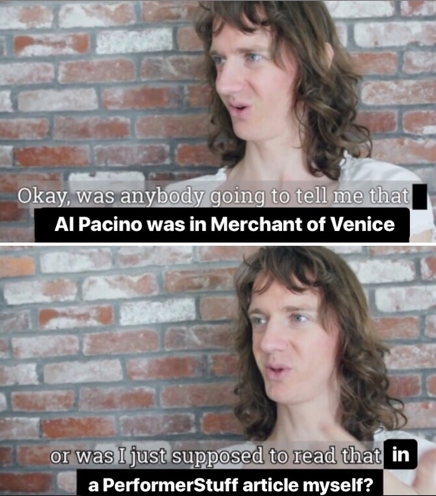 2011's The Merchant of Venice shook the 65th Tonys with seven nominations, and unfortunately, no wins. But with Al Pacino starring as Shylock along with Lily Rabe as Portia, (nominated for Best Lead Actor and Actress) you've got something unforgettable. The production's sleek dressed cast brought Shakespeare to a modern day audience in exquisite suits, robes, and corsets, earning nods for scenic design, lighting design, costume design, and directing. You've certainly got my attention when The Godfather demands his pound of flesh.
4. Othello (1982)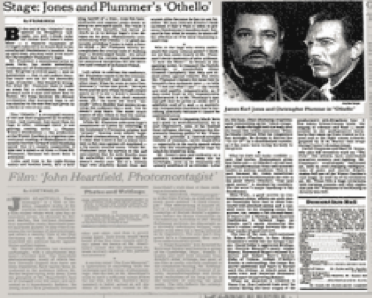 Othello's 1982 win for Best Revival was especially noteworthy as this was when there was only one Best Revival category, so straight plays and musicals alike had to compete against each other in the same category for the award. The award changed in 1994 when Best Revival split into two categories; Musical and Play.
3. Kiss Me Kate (1949, 1999, 2019)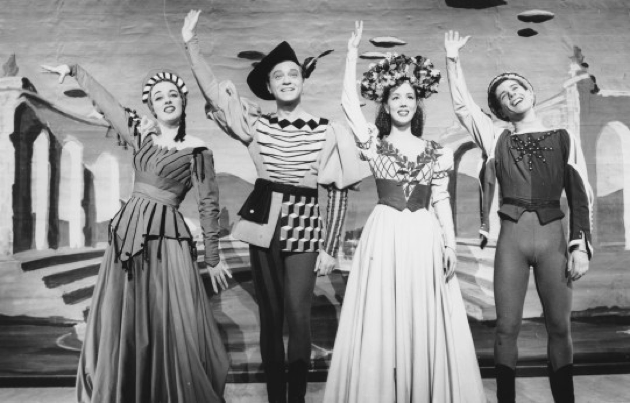 Kiss Me, Kate, a meta-musical, follows the backstage drama of the cast of a The Taming of the Shrew musical adaptation and was nominated for Best Musical, Best Author (Musical), Best Original Score, Best Costumes, and Best Producer of a Musical. It won all of them, including the first Tony award for Best Musical in 1949. Then exactly fifty years later, it took home Best Revival in 1999. If the cards are in its favor, Kiss Me, Kate could win Best Revival again at the 2019 Tony Awards.
2. Twelfth Night (2014)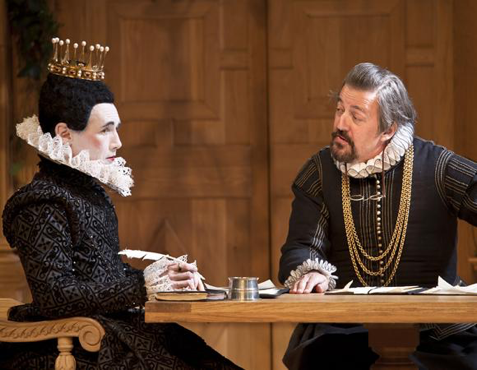 2014's Twelfth Night battled against Romeo and Juliet, Macbeth, and Richard III for nomination slots, ultimately being the only Shakespeare show to be nominated for Best Revival. When you take a big creative chance, you stand out from the Shakespearean crowd. Twelfth Night directed by Tim Carroll went for an all-male production of the show and period costumes and makeup. Opting for a production close to the original Elizabethan age staging paid off as Mark Rylance won as Olivia for Featured Actor, beating out his castmates triple nominated in the category with Paul Chahidi as Maria and Stephen Fry as Malvolio. It also won for the spectacular costume design by Jenny Tiramani.
1. Henry V and King Lear (2004)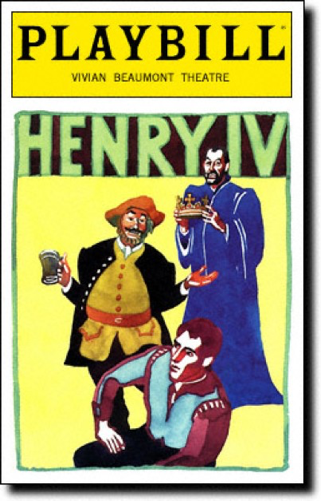 2004 was the best year for Shakespeare on Broadway as Henry IV, a lesser known and popularized history play, went up against the epic tragedy of King Lear. In the Lead Actor category, Christopher Plummer as King Lear was nominated alongside Kevin Kline as Falstaff. However, the award eventually went to Jefferson Mays in I Am My Own Wife. But, Henry IV and King Lear were also joint nominees as one of the only times in Tony history that two Shakespeare shows were both nominated for Best Revival. In the end, Henry IV's production that combined Part I and Part II into one show took home the award, along with Best Director for Jack O'Brien. Often at the Tonys, it's Shakespeare vs. Everything Else. However, in 2004, two incredible productions were honored in a Shakespeare vs. Shakespeare match that only proved that when The Bard is allowed in the fight, everyone comes out on top.
Need some advice? We've got you covered.
---
Rose Helsinger is a playwright and author studying Creative Writing at Florida State University. She is currently working toward her undergraduate thesis on Shakespeare and Adultery. Her one-act, Between Mars and Me, is available for purchase from YouthPlays.