How to Be a Standout at Your College Music Theatre Audition
Written by Tiffany Weagly-Wilkie
March 14, 2019 (Updated)
Performer Stuff's Tiffany Wilkie sat down with private voice teacher and personal friend, Lauren Langa, and asked for five of her best tips for getting into a prominent college for Musical Theatre.
 Lauren's students have attended music theatre programs all over the country, including Carnegie Mellon, The University of Michigan, Elon, Shenandoah, Point Park, Manhattan School of Music, FSU, Ithaca, Texas State, Penn State, Boston Conservatory,  Oklahoma University, and Pace. Additionally, Lauren's current student, Sofia Deler was the winner of the National High School Musical Theatre Award in June 2017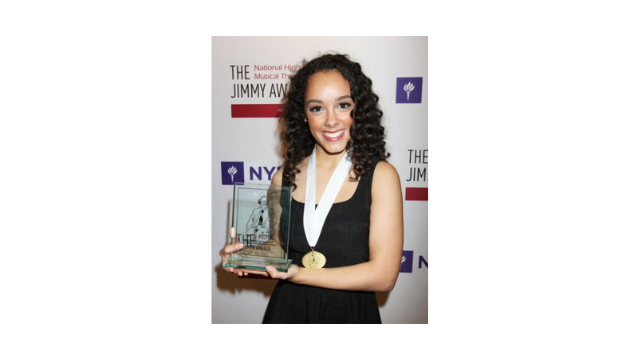 More recently, Lauren's student Angel Lozado was featured in Jesus Christ Superstar on NBC with John Legend. These tips come from 16 years of teaching in addition to (and more importantly) seeking advice from college faculties to help her students succeed.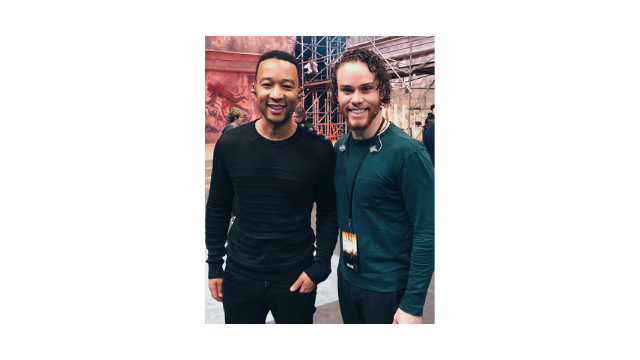 1. Get thee to a dance class!
Lack of dance training is a serious problem among Musical Theatre applicants. The people you are auditioning for want to see that you are not only picking up the combination, but that you are nailing it and not struggling with it. Be familiar with basic dance terms like, À la seconde and Port de Bras. Jazz and ballet are the two most important classes to take. Think about enrolling in a summer dance intensive to makeup for lost time.
2. Training is important.
On your resume, roles look great, but they are't the only thing that matters. Think about building a well a rounded resume filled many different experiences. Seek out private acting, dance, and vocal teachers to help you prepare. The length of time spent studying with private teachers shows that you have a strong commitment to learning your craft.
3. Connection is key.
At a college audition it is important to choose material that you connect with versus singing something just to show off. Choose a piece that you can perform truthfully opposed to doing something too character-y. If you love performing the song it will show in your performance. Also, connecting to the character as well as the song is super important. You can like a song, but not understand the character who sings it.
4. Find a private voice teacher.
A private voice teacher is one of the most important investments you can make in your singing career. Use the NATS website to locate a teacher in your area. Voice lessons range from $40-$45 for a 45-minute lesson which averages to about $1000 a year.  Don't let money be the reason not to train. Find a way to pay, sometimes voice teachers are able to work with you. A good voice coach should also have a list of songs to help you find material.
5. Seek the guidance of a private acting coach.
In addition to a private voice coach, an acting coach is also a necessity. An acting coach will help round out your audition package by directing the acting moments of your song. Ideally, you should be able to perform your material any of day of the week and after falling out of bed.
Some final thoughts: Oftentimes you cannot control what the faculty is looking for, so focus on what is in your control, like how prepared you are on the day of. Some of what is out of the control of the auditionee is just general casting for the program. An auditionee can still give a killer audition, but the program may not need their type, or they might be full and just decide against some very eligible candidates. Emphasis on training for the skillsets the schools need is paramount. Talent sometimes isn't going to get anyone into these programs. School staff knows if the kids are green. The best advice is to stay in the moment of your audition. Always be prepared to do your very best.
---
Lauren Langa attended Florida State University's undergraduate program for both vocal performance and choral music education and Westminster choir college for its graduate program in vocal pedagogy. Lauren is an Orlando native who returned to central Florida in 2004 to teach private voice and to perform regionally in both opera and music theatre. In addition to singing engagements, Lauren spends most of her week teaching on the voice faculty at Rollins College or privately, servicing students in the Orange County Public School district in Orlando, Florida. Through the years, Lauren has found her niche in teaching voice and discovered one of her biggest passions in preparing students for collegiate performing arts programs. Every year, her students are successfully admitted into prestigious programs, on scholarship, for classical voice, jazz voice, and music theatre.
Tiffany Weagly-Wilkie is the Director of Theatricals for PerformerStuff.com. She also serves as the Casting Director for The Imagination House.