5 Male Roles from Musicals We All Want to See Genderbent
Written by Amanda Grace
August 30, 2016
Any drama kid knows that the ratio of girls to boys in the audition room tends to be massive. Even if roles are evenly split between men and women, the competition is much more intense for female parts.
Whether you're doing a period piece or a modern musical, it can seem like the most interesting and complex roles are reserved for the guys—but why let them have all the fun? Here are the top 5 male characters we'd like to see gender bent.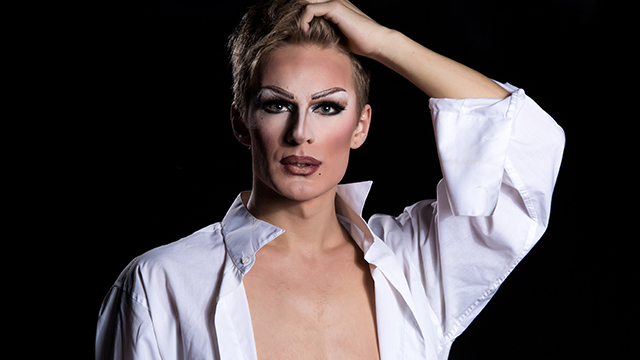 5. Younger Brother (Ragtime)
Younger Brother has a character arc filled with twists and turns as he discovers how much his values differ from those he was taught were true. "Younger Sister" would be perfect for actresses looking for a meaty role to sink their teeth into—plus, she'd get to sing "New Music", one of the most gorgeous songs ever written.
4. Pippin (Pippin)
Can you even imagine how perfect a female Pippin would be? Any actor of any gender can relate to the battle between Pippin and the Players throughout the show. The fantastic nature of recent interpretations lends whimsy to the role — fighting for glory amongst acrobats? Yes, please!
3. Edward Bloom (Big Fish)
Newly christened "Edna Bloom" would get the chance to explore both ends of the emotional spectrum — cheese and heart abound in "Fight the Dragons" while "Be the Hero (Reprise)" requires vulnerability. And just when you think things couldn't get better, Ms. Bloom's rendition of "Daffodils" would sweep the entire audience off their feet!
2. Fiyero (Wicked)
Who wouldn't want to dance through life with a gorgeous, carefree dame? Playing Fiyero could allow women to turn the bad-boy trope on its head while showing true character development and having a literal ball.
5. Jack Kelly (Newsies)
How to make a bad girl better? Add a newsboy's cap and a dream. Jackie Kelly… what more could anyone want?
Ladies, character descriptions aside, what roles would you want to play? Let us know what we missed!
---
Amanda Grace is a student of Theatre Studies and Psychology at Rollins College, where she performs with the Rollins Improv Players and hosts a web series for Fiat Flux. She recently released the Incommensurable EP, downloadable at amandagrace.bandcamp.com.