Need a monologue from a character who refuses to back down from what they really want from somebody else? Below are some monologues from our collection that feature men and women who have a bone to pick with somebody.
A monologue from Grace, Sponsored by Monteverde by Vanessa Garcia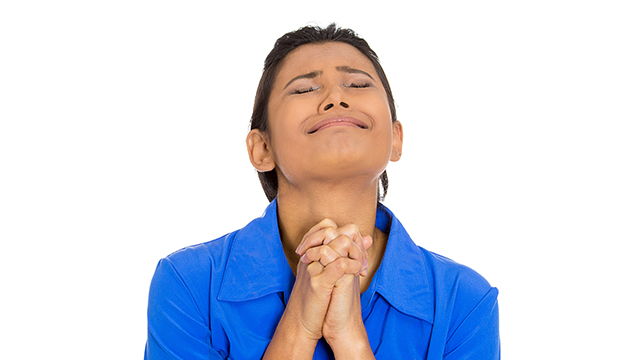 (Female, Comedic, 30s – 40s)
Catherine is an attractive, clever and adventurous journalist on the road with her colleague and lover, Lewis, across the country doing interviews out of a camper. They were having an intimate moment when he suddenly stopped. Catherine, alarmed, believes it's his fear of intimacy but Lewis finally admits that because they've been outside sweating, it's simply her smell that has ruined the mood. Catherine is livid at the hypocrisy of this lewd excuse, and storms out after reminding him that he isn't so great-smelling or pleasant to be near, either. In this monologue, she says a comically exasperated and desperate plea to God for sanity and direction.
---
Leryn Turlington is an interdisciplinary artist living in Chicago, IL. She has appeared on stage at the Drury Lane Theatre, Marriott Theatre and has participated in collaborative projects such as HybridSalon and cabarets around the city. She is represented by Paonessa Talent and is a proud graduate from Florida State University's Musical Theatre program.