Molière was a master of comedy, and Performer Stuff playwright, Tim Mooney, is a Molière aficionado! Mooney has skillfully crafted Molière's work into easy-to-understand, rhyming iambic pentameter, giving you the advantage in auditions that require classical pieces.
Below, we've collected 10 monologues for men that are perfect for thespian competition or college auditions. What's more, all of these featured monologues are available on PerformerStuff.com. Links to each one are included with the description so you can easily find the perfect Molière monologue that's right for you!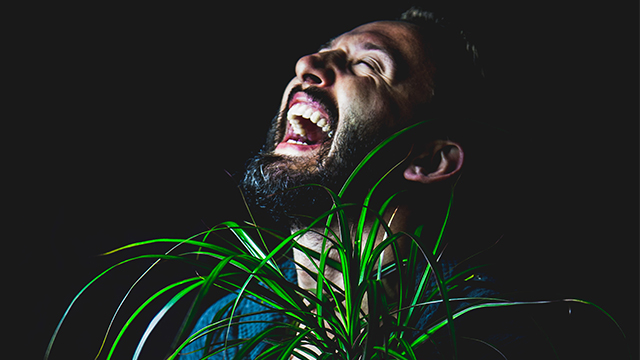 Sbrigani from Monsieur de Pourceaugnac
A monologue about a servant who befriends an aristocrat only to comically sabotage the aristocrat's romantic opinion of a young woman. Sbrigani, a friend and (perhaps) a servant to Julia's boyfriend, Eraste, is masterminding the plot against Porceaugnac, the man who Julia is actually betrothed to. Sbrigani pretends to befriend Porceaugnac following the man's arrival in the city. Sbrigani manages to, under the guise of friendship, suggest that Julia is not as pure as the father might have made her out to be. In short, Sbrigani implies that the girl is either sex-mad, or a prostitute, and the girl's father is taking advantage of the fact that Porceaugnac is from out of town to marry her off.
---
Ashleigh Gardner received her AA in Theatre/Drama/Dramatic Arts from Valencia College and her Bachelors Degree in English Literature and Masters Degree in Literary, Cultural, and Textual Studies from the University of Central Florida. She is a playwright and an actor.
Timothy Mooney is the author/adaptor of Breakneck Hamlet and Shakespeare's Histories; Ten Epic Plays at a Breakneck Pace! new one-man plays which "crack the code" on Shakespeare's most challenging plays, making them accessible to audiences everywhere. Mooney's acting textbook Acting at the Speed of Life is breathing life into stylistic performance at high schools and colleges, while his The Big Book of Moliere Monologues has given actors everywhere a new resource for comic classical auditions. Over fifteen years, Tim has performed his very first one-man play, Moliere than Thou, over 500 times, giving some hundred thousand students their first introduction to Moliere. He also presents one monologue from every Shakespeare play in his one-man show, Lot o' Shakespeare, along with his collection of some of the most amazing speeches ever, in The Greatest Speech of All Time. Mooney is the former founder and editor of The Script Review and also the former Artistic Director of Chicago's Stage Two Theatre, where he produced nearly fifty plays in five years, including many new versions of the plays of Moliere, featuring Mooney's impish sense of rhyme. These seventeen iambic pentameter variations of the plays (most published by Playscripts, Inc.), have been produced over 150 times, around the world. These productions have gone on to high school competition finals around the U.S., while his Doctor in Spite of Himself, took third place in the Scottish Community Drama Association National Festival. Mr. Mooney continues to present six one-man shows across North America, and recently added a new rhymed version of The Servant of Two Masters to his catalogue!
Thumbnail: Photo by Jason Edwards on Unsplash