Looking for a monologue from the classic Greeks and Romans? We've got ten female monologues that feature strong, independent women standing up to injustice or making hard decisions. (Looking for monologues for men? We've got those, too.) Like a monologue? Find it for free on our site at the "Get the monologue here." link after each item.
A monologue from Lysistrata by Aristophanes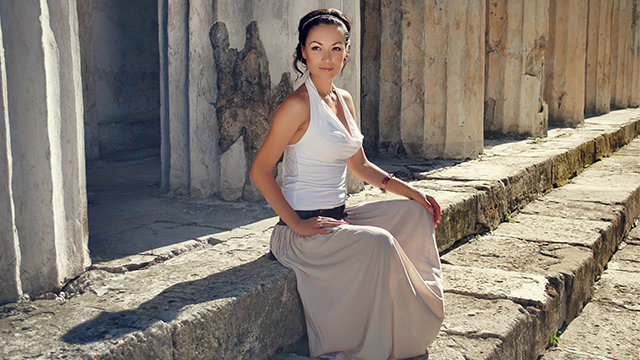 (Comedic, Teens – 50s)
A woman encourages her fellow females to keep their lovers from sexual privileges until they agree to establish peace to end the Peloponnesian War. The women have commandeered the Acropolis. The Magistrate comes to arrest them for disorder and trespassing, but he finds himself in the middle of a heated argument between Lysistrata and the rest of the women. Here, Lysistrata tells him about the women's plight and misfortune during the wars that the men caused.
---
Ashleigh Gardner received her AA in Theatre/Drama/Dramatic Arts from Valencia College and her Bachelors Degree in English Literature and Masters Degree in Literary, Cultural, and Textual Studies from the University of Central Florida. She is a playwright and an actor.