Diva Alert #13: Nancy Walker
Written by Jackson Upperco
July 28, 2017
Welcome back to Diva Alert, Performer Stuff's series on Great Dames from the Golden Age of Broadway. In these posts, we're taking a look at some of the American Musical Theatre's most legendary ladies, along with their seminal stage triumphs. 
Even if you don't think you know her, you know her. After several major roles in classic musicals, this diva took her talents to television, where she became a staple. She was funny, she sang, and oh, yeah, she could cook too. She is Ida. She is Hildy. She is… Nancy Walker.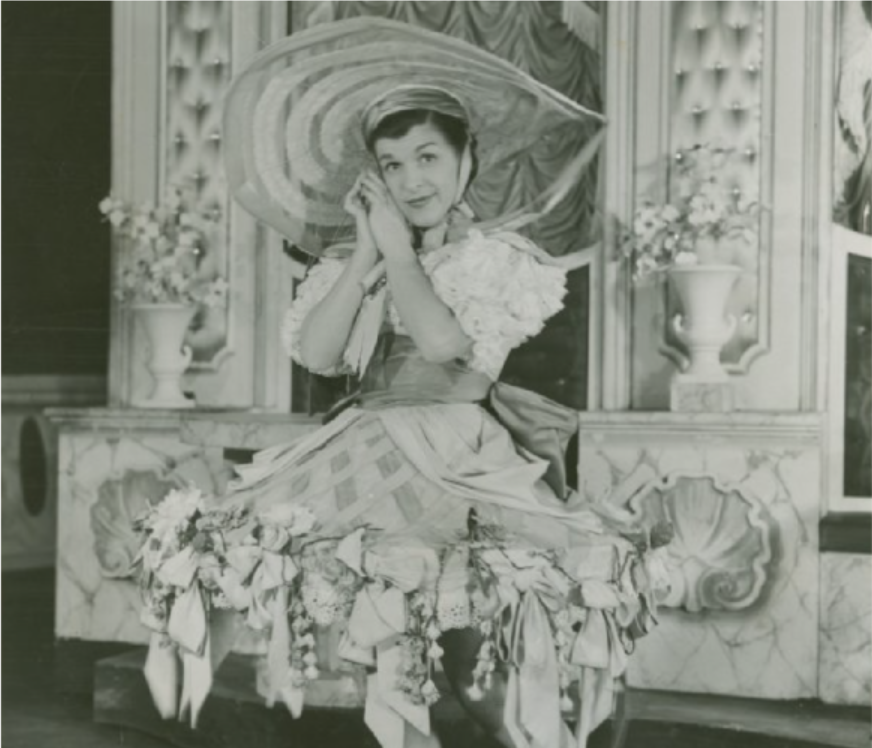 The daughter of a vaudevillian, Nancy Walker's career began as a singing radio comedienne. Her Broadway debut came at age 19, in the sensational Best Foot Forward (1941). The success of this production earned Walker an M-G-M contract, but her L.A. stay was brief; she returned to New York at the end of '44 to take on her most famous stage role – Hildy the cab driver in On The Town. By 1948, Walker was big enough to star in Look Ma, I'm Dancin' (1948), her first vehicle as the main attraction.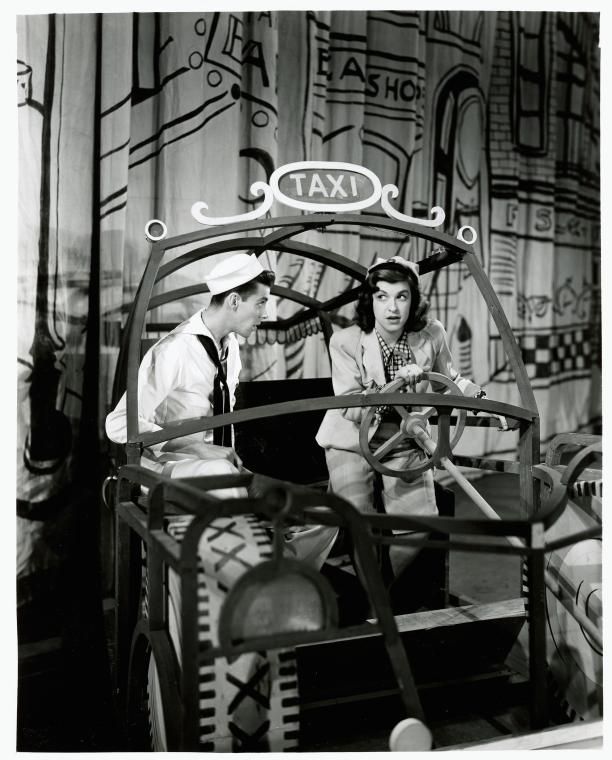 Dozens of guest spots eventually led to a regular spot on McMillan And Wife (1971-1977) and a recurring role as Ida Morgenstern on the iconic The Mary Tyler Moore Show (1970-1977), which turned into a regular gig when the series spun-off into Rhoda (1974-1978). During this time Walker also starred in two of her own sitcom flops and took up an interest in directing. However, she remained a presence on the screen as the spokeswoman for Bounty paper towels. Her last role was as a regular in the comedy True Colors (1990-1992).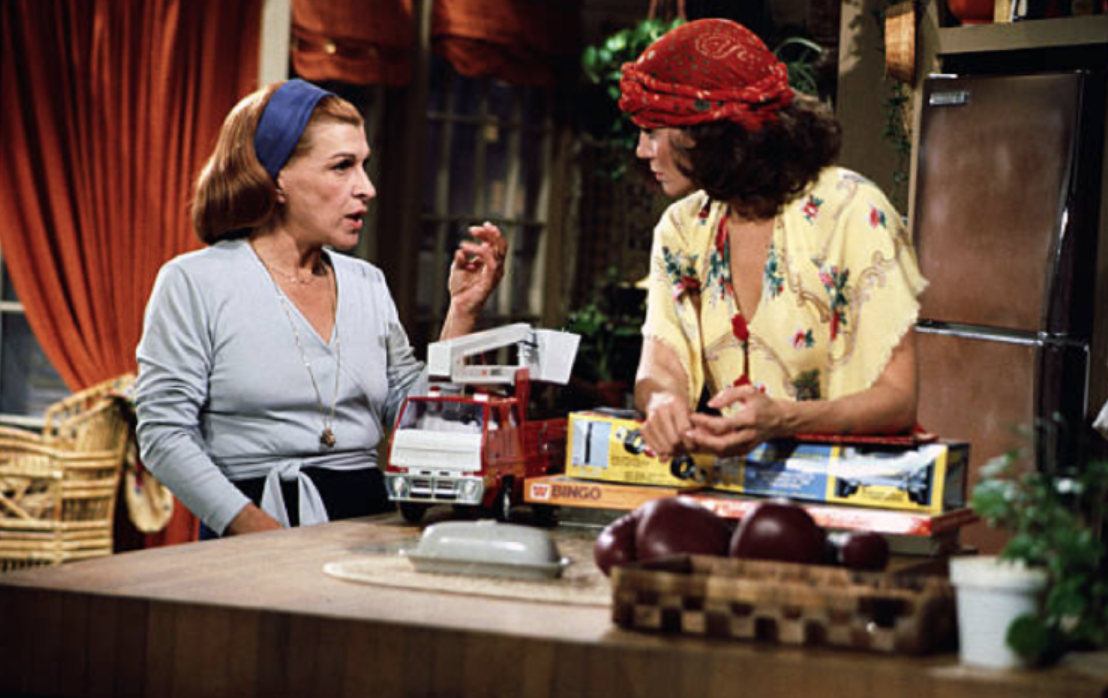 A dry wit continued to keep the tuneful comic in demand throughout the 1950s, although success was intermittent. She endured musical flops– one of which actually earned her a Tony nomination. Another nod came in 1961 for Do Re Mi, Walker's first hit since the '40s. She continued to appear on Broadway throughout the new decade, but her career veered towards television, the medium in which she would become even more well-known.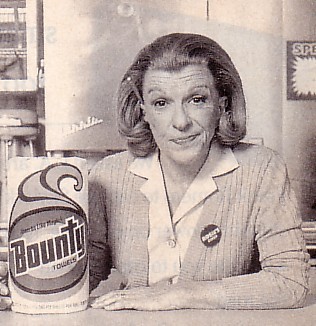 By then, Nancy Walker had become a familiar face to millions of Americans, and while the Broadway stage had longed for her return, Walker took her skills and brought them into another medium, never forgetting how to entertain an audience – either in a studio or a theatre. From Hildy to Ida, she did more than cook. She made us happy.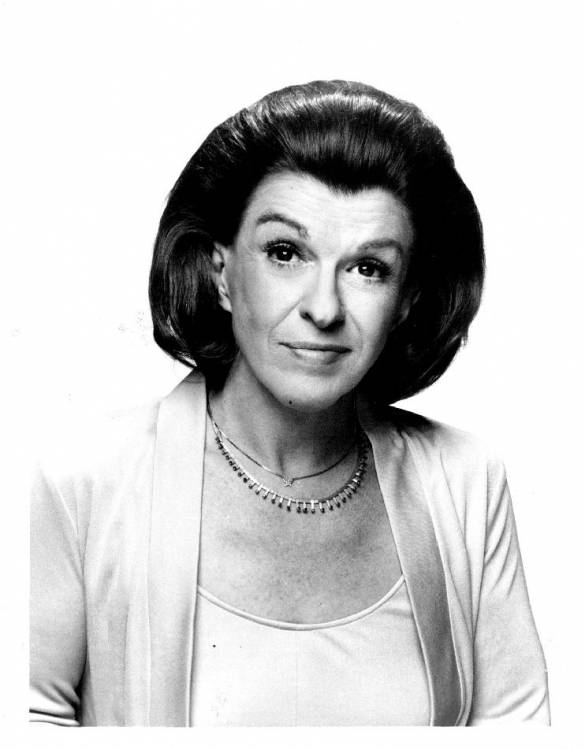 DID YOU KNOW? Nancy Walker's performance of "I'm Still Here" at a Stephen Sondheim birthday concert in 1973 is considered by many to be the definitive recorded rendition. Listen here.
Walker Roles You Should Know
Blind Date in Best Foot Forward (1941)
Walker's Broadway debut cast her in the role of "Blind Date" in a musical comedy set at a prep school and centered on a prom. The score by Martin and Blaine was swinging, as evidenced here by this recording of Walker with "Just A Little Joint With a Juke Box."
Hildy Esterhazy in On The Town (1945)
The most immortal Broadway role of Walker's career is that of the horny taxi driver in On The Town, the classic Bernstein-Comden-Green musical that still gets revived to this day. From the time of the original production, here's a clip of "Come Up To My Place."
Lily Malloy in Look Ma, I'm Dancin (1948)
Our diva proved that she could be a star in this cute musical comedy about a rich vaudevillian who buys a Russian ballet studio to fulfill her dream of being its star. Here's a television performance of Walker singing the funny "I'm The First Girl In The Second Row."
Kay Cram in Do Re Mi (1960)
Serving as Walker's last big musical success, this vehicle for Phil Silvers found her playing the long-suffering wife of a get-rich-quick schemer. The score by Styne, Comden, and Green had several standards, but Walker got the charactery numbers, like this duet with Silvers.
Ida Morgenstern in both The Mary Tyler Moore Show and Rhoda (1970-78)
Walker's most famous TV role, it's included here as an example of her sheer performative excellence. She played an overbearing Jewish mother for four annual appearances on The Mary Tyler Moore Show and then as a regular from 1974-'76 and '77-'78 on Rhoda.
---
Jackson Upperco is a lover of retro television, forgotten Broadway musicals, and Pre-Code Hollywood. He boasts a Bachelors Degree in Film and Television from Boston University. You can keep up with all of his entertainment interests at jacksonupperco.com.
Thumbnail image Public Domain.