Bringing Broadway Home For The Holidays
Written by Ember Langley
December 4, 2017
Thanksgiving has come and gone and now it's time to officially decorate for the holidays. Let's talk about ways you can sprinkle your holiday decor with your favorite Broadway shows!
Holiday Ornaments: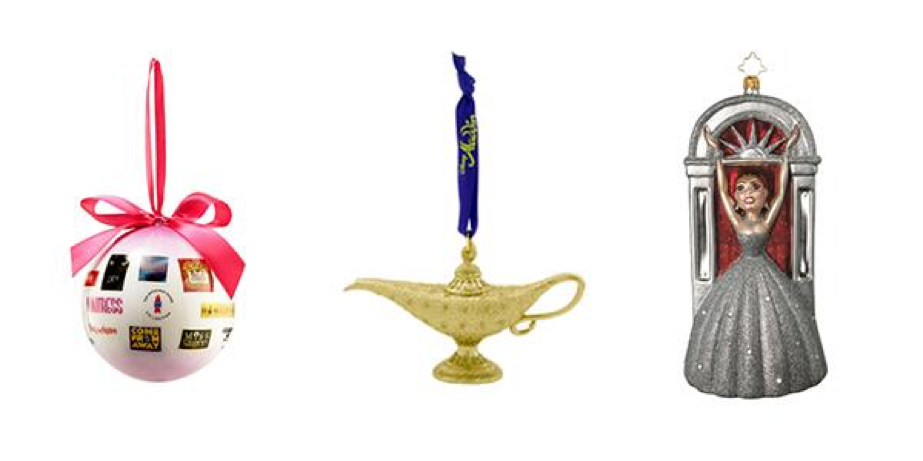 This is a super fun way to be creative with holiday decorating! Have a token from a show that means a lot to you? Maybe your ticket stub or the confetti from a confetti canon you happened to pick up for a memory? Buy some clear ornaments from your local craft store and place your memory in it!
Or, if you wanted to purchase some already made ornaments, check out the Playbill store! So. Many. Options… Including Patti LuPone in ornament form.
Update Your Garland: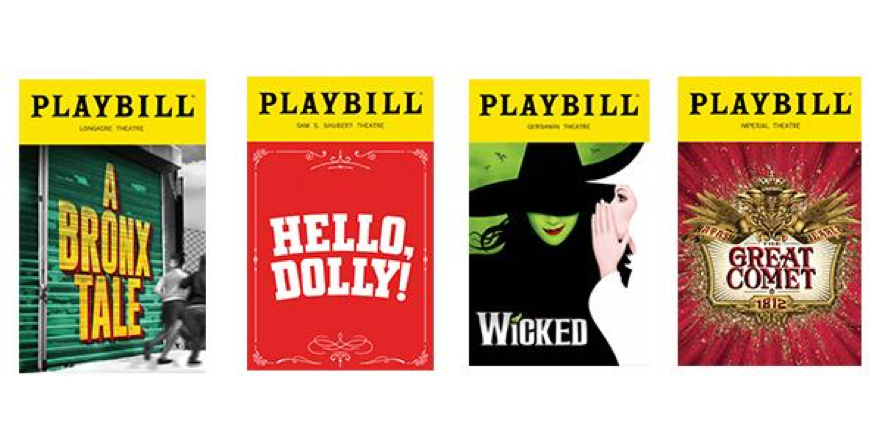 We all have our own Playbill collection… So why not display all of our favorite red and green ones this holiday season? Throw in some silver or gold, too! Use a clothespin and hang those playbills on a garland.
If you haven't had the chance to see any shows yet, print some of your favorite Playbill covers! This will add that Broadway sparkle just as well.
Bonus points if your garland has lights on it — those little lights will just look like the bright marquee lights in the Theatre District!
Holiday Throw Pillows:
The coziest decoration by far… While official throw pillows are hard to find, this is a chance to be creative. This Hamilton inspired throw pillow cover is bound to make theatre lovers giggle at any holiday get together. Get it here.
Are you pumped for Frozen coming to Broadway next year? Give Elsa some holiday love with a snowflake pillow added in your holiday decor! Get it here.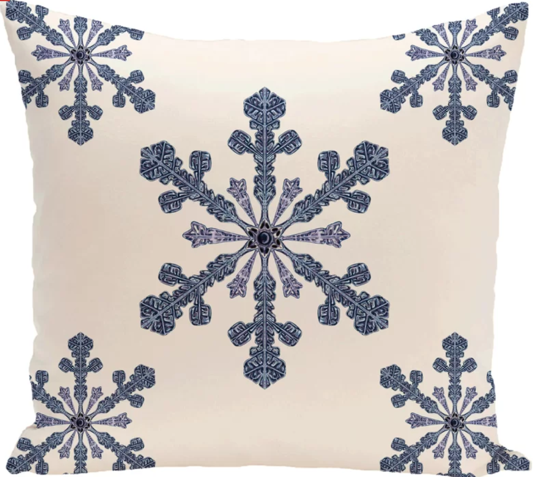 A subtle reference to a classic – Irving Berlin's White Christmas. Get it here.
If you use any of these ideas, share them with us by tagging @PerformerStuff on Instagram!
Want more fun stuff? Check out more below!
---
Ember Langley lives in Orlando, FL where she spends a lot of time watching the live shows at Walt Disney World. Annual Passholder Life is the life she chooses to live. Marketing + Social Media Coordinator by day and wannabe food connoisseur by night, Ember loves finding new places to share on her personal blog, Ember In Orlando. What's her favorite musical? Spring Awakening.